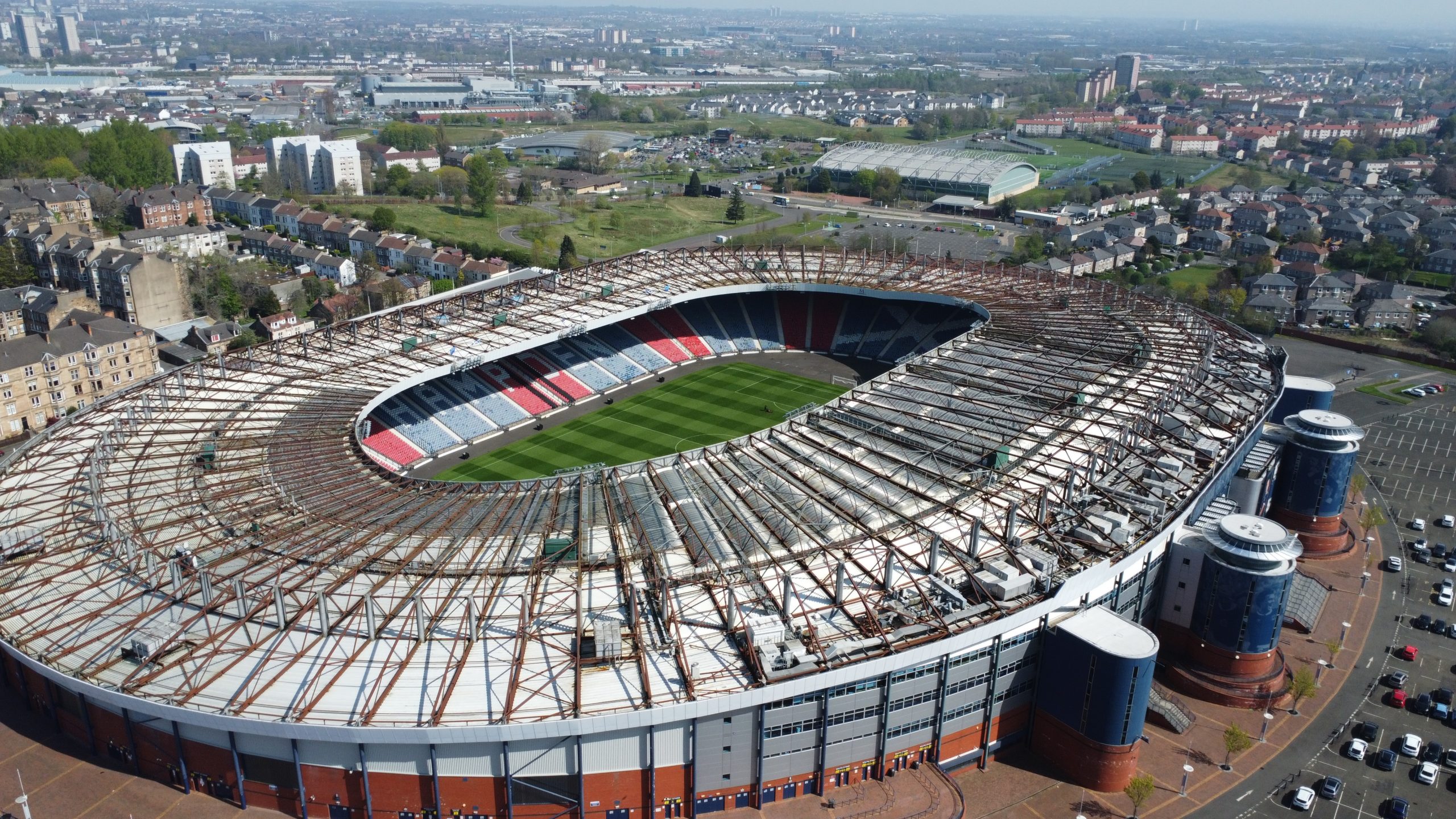 A protest seeking justice for migrant workers who have lost their lives in the run up to the Qatar World Cup is to take place at Hampden this Saturday.
Organised by the Scottish Trades Union Congress (STUC), it comes ahead of Scotland's Nations League game against Ireland.
STUC said that figures show that almost 6,800 migrant workers have died in Qatar since the country was awarded the World Cup, including some involved in the construction of stadiums for the tournament.
Scotland's largest trade union is now calling on the Scottish FA (SFA) to back calls for a migrant workers centre to be established in the Qatari state to 'give a voice' to those who lost their lives, as well as more stringent workers' health and safety guarantees at future tournaments.
In a letter to Ian Maxwell, chief executive officer of the SFA, Rozanne Foyer, general secretary of STUC, wrote that Scotland has a 'moral obligation' to seek justice for the workers.
She continued, "We are asking for your support to ensure that FIFA ensures any future tournament, throughout world football, requires stringent workers' health and safety guarantees as a condition of application. We cannot allow football's governing body to overlook the grave and lethal conditions workers have faced in Qatar to ever be repeated."
Over 50,000 supporters will attend the sell-out game on Saturday, with leaflets set to be distributed by STUC to fans in a bid to raise awareness, solidarity, and donations for the impacted workers.
Roz Foyer commented, "This World Cup has been built on the backs of workers. We cannot permit this tournament to pass without calling out the lethal conditions workers endured making it possible. Football can be a force for good in the world. The Scottish FA, as an associate member of FIFA, can lead the charge in giving a voice to workers who have been exploited so brutally in the pursuit of sporting glory. 
"It's our moral obligation to seek justice for the workers who have died. We support the call from FIFPRO that Qatar creates a migrant workers centre, empowering and supporting workers within the state on their employment rights and skills. This must not happen again. As a pre-requisite, FIFA must demand any state hosting a World Cup has stringent employment rights that do not exploit, undermine or threaten the safety of workers in the building of the tournament. 
FIFPRO general secretary, Jonas Baer-Hoffmann, added, "Workers in the most vulnerable positions from countries such as India, Bangladesh, Nepal, the Philippines, Pakistan and some African countries still fear retaliation if they denounce exploitation unpaid wages and long working hours. Those who have escaped poverty in their home country fear losing their job and their salaries. They continue to face the threat of exploitation and unsafe working conditions. 
"The migrant workers centre will help workers and their representatives defend themselves and allow them to effectively cooperate with Qatari authorities on pressing issues."
Fraser Wishart, CEO PFA Scotland, added,"We will all avidly watch the World Cup because we want to be part of the joy, fair competition, and fantastic football on the pitch. 
"Our enjoyment however should not a come at a human cost. A method of justice and compensation must be provided by the organisers, in particular to those who have lost their lives in the construction of the stadium and infrastructure for the tournament 
"With only two months until the first ball is kicked, FIFA must take its own responsibilities seriously and fulfil its human rights responsibilities to these workers. 
"We support FIFPRO's demand for a Migrant Workers Centre to be setup and call upon FIFA to take the lead by exploring how access to procedures that can achieve fair remedies to migrant workers can be provided to all those who have been negatively affected."