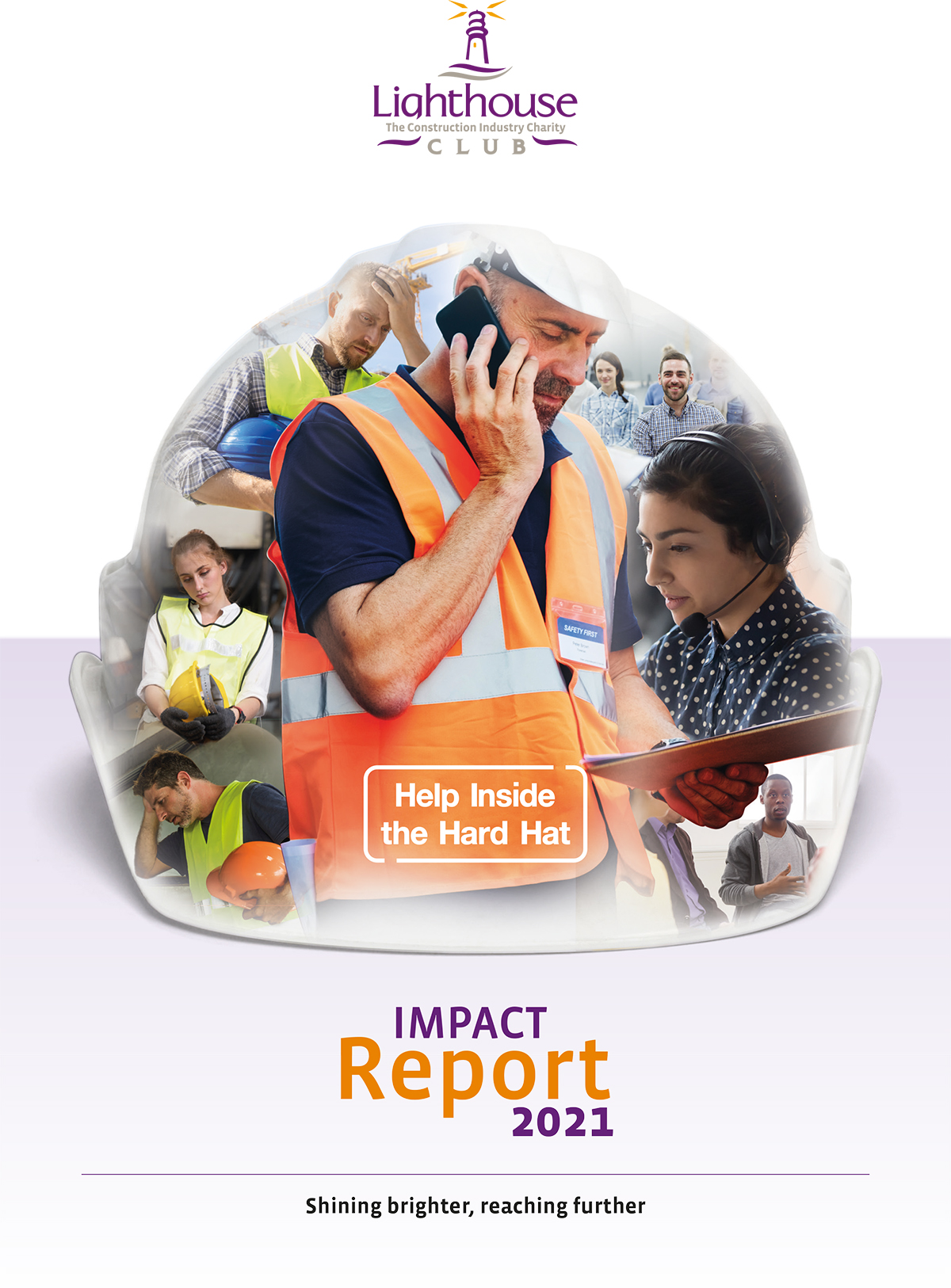 THE Lighthouse Construction Industry Charity has told Project Scotland that it expects to see greater demand for its services as the cost of living crisis intensifies, and is urging the sector to adopt a more unified approach to tackling issues such as mental health and wellbeing.
The charity recently released its 2021 Impact Report, which highlighted a 95% increase in charitable giving to over £2.5 million, and a rise of 23% in the number of construction workers seeking support.
47% of calls to the charity's helpline last year were for immediate financial assistance and 1,787 cases required 'intensive' caseworker intervention. 31% of people contacting the charity mentioned a mental health issue.
Bill Hill, CEO of the Lighthouse Construction Industry Charity, revealed to Project Scotland that overcoming the stigma of getting people to talk about their wellbeing or mental health issues, and raising awareness that help is available, remain two key challenges.
The charity has been working with Ford in recent months and sending tradespeople – who are also trained mental health first aiders – out in vans to sites across the country to get workers talking.
"That's working really well," Bill explained. "It's disappointing, though not something I didn't expect, that about 90% of the people we're talking to – and we've seen about 5,000 people on the ground in the last four or five months – don't even know we exist.
"We have got a problem getting that message to 'boots on the ground' and letting people know we are here to actually help them."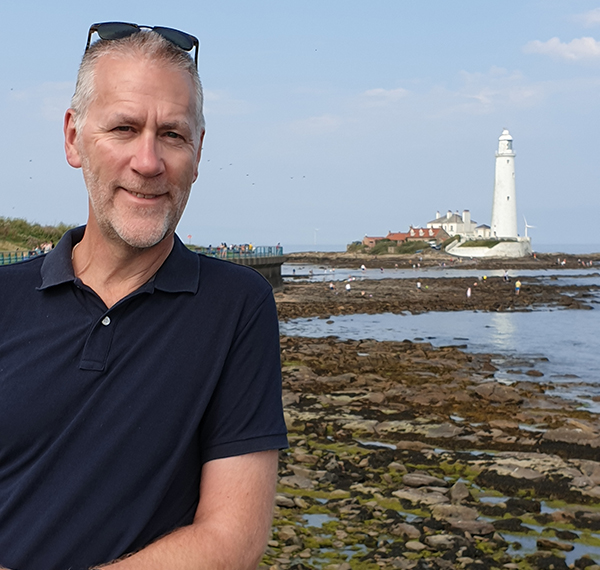 Bill revealed that early intervention is vital when it comes to helping construction workers through problems before they become insurmountable or, tragically, reach a stage where an issue affects someone's mental health in such a way that they think the only way out is to take their own life.
Often, he revealed, people who present themselves to the charity with financial concerns are also carrying a mental health issue because of the worry the matter is causing them.
Bill is expecting calls relating to money fears to escalate in October when energy bills are predicted to significantly rise again. (Editor: this interview was conducted prior to the announcement of the price cap freeze).
He explained that the helpline team is 'very much tuned up' to being able to provide advice on what support is available as well as being able to help beneficiaries fill in the right forms to ensure they get what is legitimately due to them.
The 2021 Impact Report revealed caseworkers last year leveraged £1.43 million from third parties. This support included accessing benefit entitlements, supplying white goods, and acquiring match funding to pay for home adaptations for construction workers incapacitated by injury or illness.
The sector is still predominantly populated by male workers, who historically have been reluctant to open up about matters troubling them Bill said that older male workers, in particular, often struggle to seek out help.
"What we're finding is that the younger people in the industry are a little bit more open about talking about these things," he added. "The older generation were brought up in an environment (where they were told to) 'pull your socks up', 'get a backbone', all that type of stuff, which is quite frankly very unhelpful.
"Overcoming the stigma with that older generation is really important.
"The only way we're going to have effective change is through a collective and focused approach. What we've got as an industry is a very fragmented approach."
While Bill said it's 'brilliant' that many construction companies and individuals are working on initiatives to address mental health and wellbeing matters, he hopes the future will bring a more uniform approach across the industry.
"What we're trying to do as a charity is look at some sort of way of unification of activities and prioritisation, so we hit the industry with activities that look as if they're all joined up," he said.
"The second thing we're doing, which I think is going to be the long-term future, is we're working through apprenticeship programmes to get people mental health aware trained at apprenticeship level so that when they go on to be the managers of the future, they're carrying some wealth of knowledge about how to approach this subject matter in a meaningful way."
Despite the challenges which persist in terms of getting the message across that help is available to those who need it, Bill revealed he's been hugely encouraged by the support from the construction industry towards what the charity is trying to achieve.
After an appeal was sent out to the sector at the start of the pandemic, over £500,000 was raised within just two months.
The Lighthouse Club now has numerous company supporters providing an annual pledge, with the charity determined not to be as reliant on event income as it was pre-pandemic due to the uncertainty which goes along with that.
"We're overwhelmed by the absolutely amazing support we get from the industry, and also all the different creative ways (being) put together to address the situation," Bill added. "We do not have the monopoly of ideas to solve this.
"We're losing two construction workers every day to suicide and 20% of all recorded time off work is due to stress, anxiety or depression, so there's a lot of productivity lost and also lives lost as a consequence of not addressing this in a meaningful way.
"We reckon we're still only seeing a half or a quarter of the number of people who need our support, so we've got lots of work to do."
Going forward, Bill expects to see more on-site prevention work. He cited research by Professor Billy Hare at Glasgow Caledonian University into suicide rates within the industry, which found that while the number of suicides within professional and managerial construction roles was falling, within the trades and 'no collar' workers, rates were increasing.
"What is clear is that the messages of support are not getting all the way through the supply chain," Bill explained. "53% of all the employees within construction are either self-employed, agency workers, or on zero-hour contracts, so it's very difficult getting the message of support to these people because they're moving and they're almost transient through different projects.
"What we will be doing is seeing a lot more on-site interventions to get the communication across to them; we'll see a lot more soft skills training that we're going to be looking at delivering within the industry as well.
"What I do hope to see in the long-term is a more focused and coordinated approach from a national point of view about all the initiatives across the industry."
• If you or anyone you know is struggling, you can reach out for free and confidential support via the Lighthouse Club's 24/7 helpline on 0345 605 1956; or Text HARDHAT to 85258.