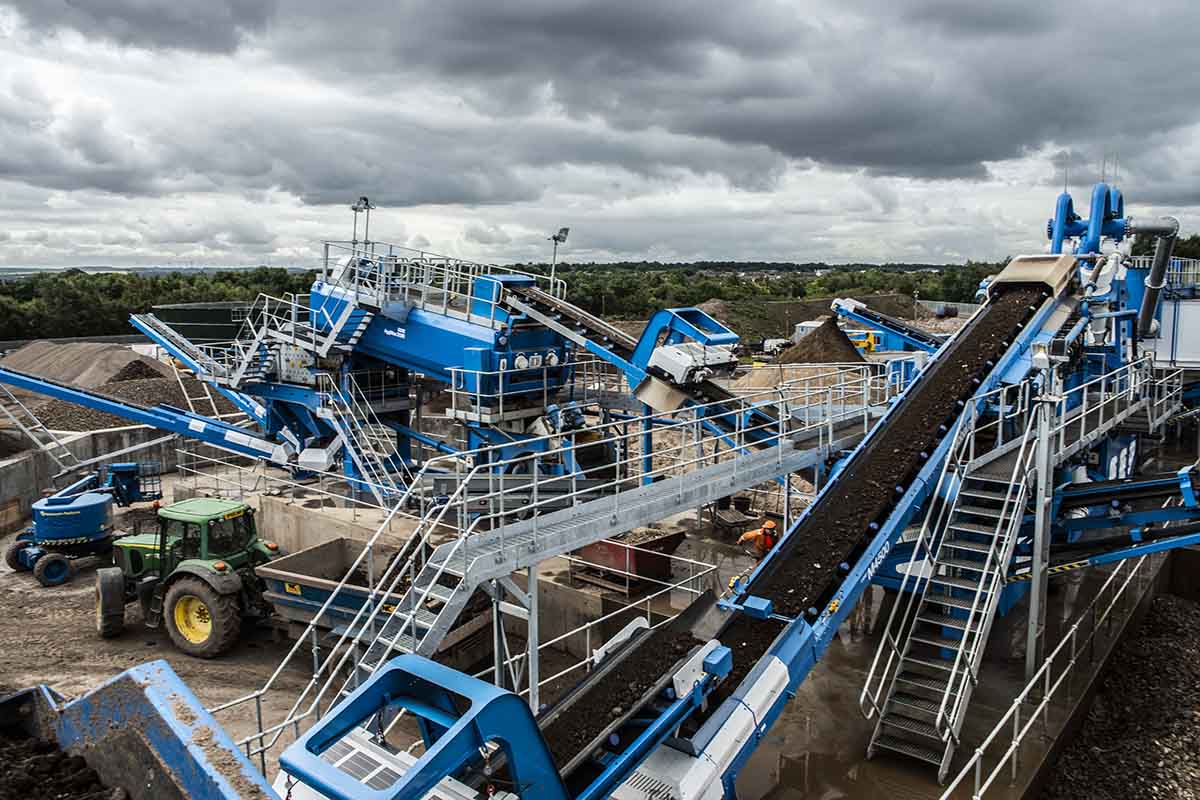 BREWSTER Brothers is reporting increasing demand for recycled aggregate as awareness of product quality grows.
The Livingston-based firm is launching a campaign to encourage all sectors within the construction industry to consider recycling waste soil and rubble before sending it to recovery or waste management license-exempt sites to help meet demand.
Over the financial year to March 2021, Brewster Brothers sales of recycled aggregate (RA) grew by 91%, with record sales of 300,000 tonnes of recycled sand, gravel, stone and soil looping back into the construction industry from the company's Livingston wash plant.
The plant is producing an average of 27,000 tonnes of RA per month, with the company projecting an additional 20% demand per month from builders around Edinburgh and West Lothian where it operates.
The campaign, 'Don't waste your waste', aims to address what Brewster Brothers sees as a missed opportunity to free up more waste resources for recycling.
Over the past four years, the business revealed it has diverted one million tonnes of construction, demolition and excavation (CDE) waste from landfill and created 750,000 tonnes of recycled aggregates with a carbon saving of 20,000 tonnes.
Scott Brewster, MD of Brewster Brothers, said, "Over the past year there has been a growing understanding of circular economy models within the construction industry and we have partnered with both businesses and research bodies to develop high-quality aggregate from CDE waste that can be confidently used in building projects. Waste is a valuable resource within the construction industry and perceptions have now significantly changed but too much subsoil and rubble are still going to 'recovery' projects with its full value lost.
"As per the waste hierarchy, the recovery of subsoil for use in restoration programmes (such as filling redundant quarries) is less favourable than the recycling of subsoil and a lot of valuable resource is wasted in such waste management license-exempt sites. Recycling is often criticised for downcycling, but our process upcycles the constituent parts of subsoil into relatively valuable materials.
"Our campaign is about promoting both the cost and environmental benefits of a comprehensive waste management programme to help meet the demand for recycled aggregates by providing feedstock. As well as reducing landfill taxes, recycling waste to extract its full value significantly contributes to sustainability targets in line with SEPA regulations and net zero aspirations.
"Our aim now is to encourage more of the construction industry to see the value of recycling waste over and above simple recovery. Ultimately, we'd like to see fewer official classifications of waste, and in particular waste management license exemptions, to drive more resources back into use. The demand is there and it could make another significant step towards net zero targets."
Brewster Brothers operates a closed loop system ensuring that any waste or by-products created are repurposed. The recycling wash plant recycles 90% of the water it uses, while only 0.01% of the waste it takes in cannot be recycled or reused.