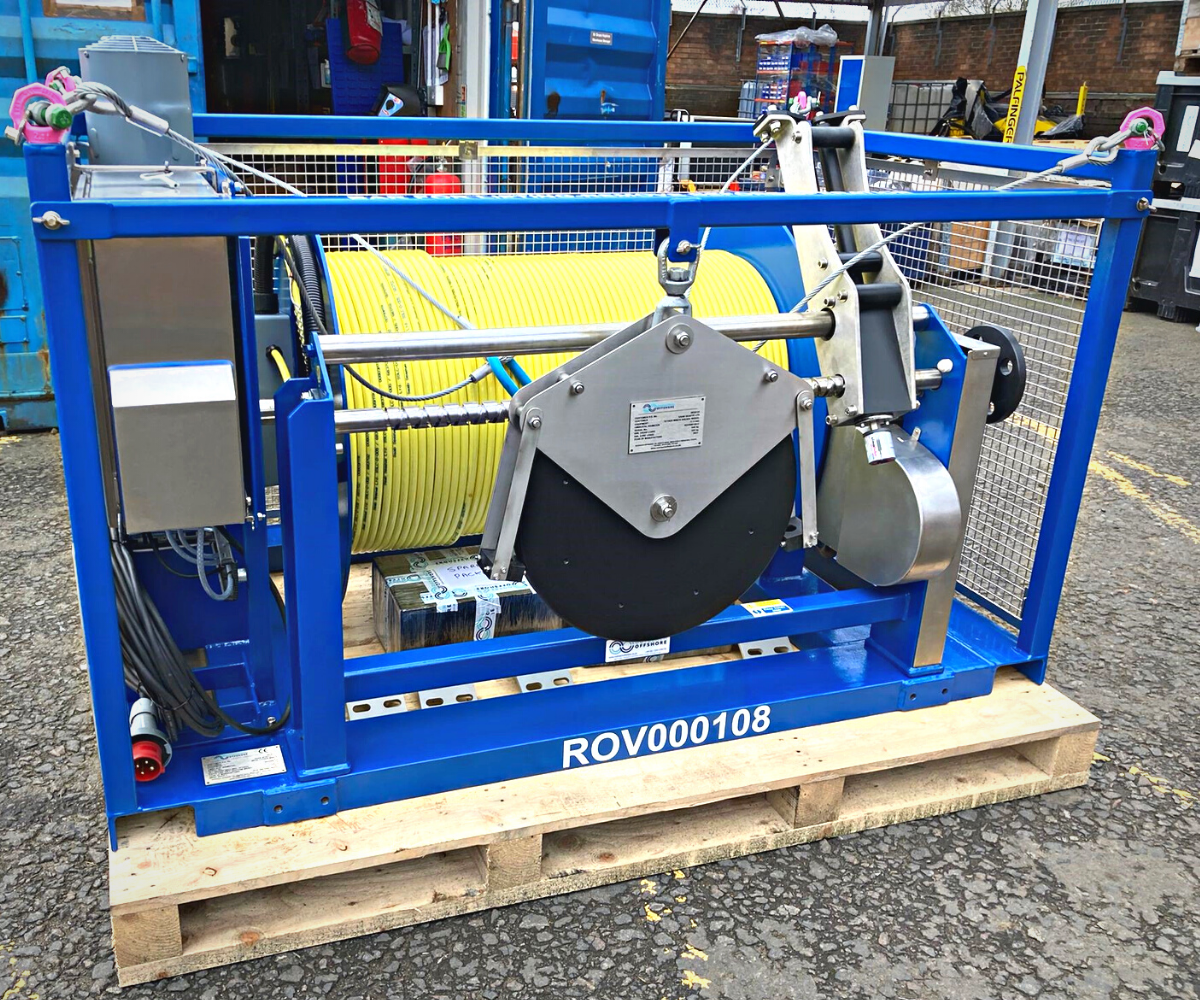 AYRSHIRE-based Burnhouse Engineering has landed a contract with Outreach Offshore to manufacture and assemble parts for the MK6A Winch, TMS (Tether Management System) for subsea ROV Operations.
Outreach Offshore supply and maintain hydraulic lifting equipment solutions for offshore platforms, wind energy installations, shipbuilding, and marine sectors. Burnhouse has been sub-contracted to assemble the MK6A winch for a launch and recovery system.
The firm explained that the MK6A Tether Winch must withstand marine conditions and offer a 'high level' of reliability once deployed.
Burnhouse revealed its proposal to win the project was bolstered by its 20,000 square foot capacity for both carbon and stainless-steel fabrication, and the company's welding standards and processes.
The MK6A is manufactured in a mix of carbon and stainless steel, with the latter being 316 marine grade. Once assembled, it will be coated in CX grade paint before being transported to the client. The winches take 12 weeks to complete.
Jimmy Burwood, director of Burnhouse Engineering, said, "Outreach Offshore Ltd are a highly prestigious company and their reputation in their field is second to none. They have a high level of expertise in Tether Management Systems, and we are thrilled to be selected as a sub-contractor for them.
"We believe we can add a lot of value to their business through the quality and expertise we have in fabrication, particularly in stainless steel. We hope that this contract will signal the start of a long and mutually beneficial working relationship."
Gary Waugh, business manager at Outreach Offshore, added, "We are delighted to have Burnhouse Engineering on board as our chosen partner for such projects. Whilst not a new supplier to Outreach, they were identified as having the correct credentials and skillsets required to ensure our products are fabricated to the highest standards expected within this sector.
"Like Outreach, Burnhouse Engineering are engineers at heart therefore, we have close synergies when looking for engineered solutions and we look forward to working with them going forward."