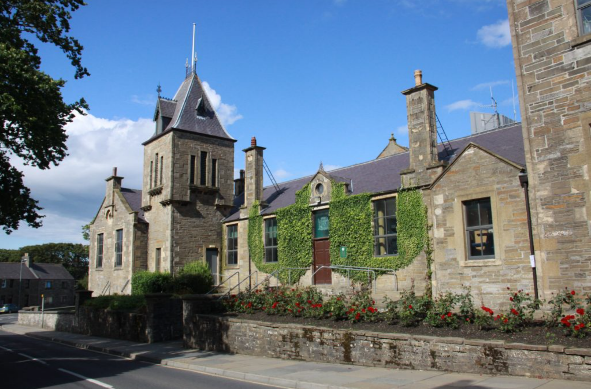 ORKNEY Islands Council has used 'pioneering' digital twin technology to optimise operational performance, energy efficiency, and air quality across its building portfolio.
Working with built environment climate tech solution provider, IES, the council has been able to centralise its building data into a single platform when it was previously fragmented across various systems and logins.
IES said that the single interface allows the local authority to quickly identify issues and manage buildings from one location. This removes the 'typical challenges' IES said many local authorities face when it comes to 'grappling' with 'vast amounts' of building data from various disparate systems.
It added that the system improves efficiency and saves time when analysing and translating data into actions to improve building performance, particularly in cases such as Orkney Council where the local authority's buildings are geographically dispersed over a wide area.
In the early stages of the project, the council was able to identify where CO2 concentrations were higher than expected through indoor air quality monitoring and this informed measures to improve ventilation. The project has also identified areas of overheating, representing 'significant opportunities' to make savings across energy, cost, and carbon.
The council initially focused on seven sites within its portfolio and working with IES and Internet of Things (IoT) subcontractor, Danalto, began setting out a process to gather data from existing building management systems (BMS). In addition, new heat meters, oil meters, and electricity meters were implemented, as well as indoor and outdoor weather sensors, allowing the council to collect 'more data than ever'.
To integrate this data into a central user interface, IES, Orkney Islands Council and Danalto had to overcome security challenges as council IT networks need to be completely separated from the outside world. A secure connection to transfer data from IoT sensors to Danalto's web service and then into IES's iSCAN cloud-based data analytics platform was only possible through collaborative working.
The iSCAN platform analyses data and translates it into actionable intelligence communicated via dashboards which can be accessed anywhere via web browser. These dashboards help the council to see what is happening across the portfolio, identify and prioritise faults and see where operational improvements can be made.
IES explained that the detailed level of understanding allows the council to take informed actions towards improving building performance across various areas including occupant health and wellbeing, comfort, energy efficiency, and costs.
Steven Bruce, project officer (ReFLEX) at Orkney Islands Council, said, "The IES Command Centre has given us a much clearer picture of what is happening across our portfolio and we have already earmarked a further two sites to add into the system. The sites are either having an upgrade or extension, so are ideal candidates for additional meters and sensors to be implemented at the same time. Ideally, we hope to eventually include all buildings with BMS or controls in them within the interface so we can manage the whole estate from this one system."
Valeria Ferrando, associate director at IES, added, "A data-led, integrated approach eliminates typical frustrations associated with managing large building portfolios, and reliably enables savings and better efficiency. At a time when energy costs are at an all-time high and the race to zero emissions is gathering pace, it is great to see our digital twin technology already making a difference to large portfolio owners and local authorities, such as Orkney Islands Council, by helping them to identify efficiency improvements and deliver savings, whilst also optimising conditions for the health and wellbeing of building occupants."