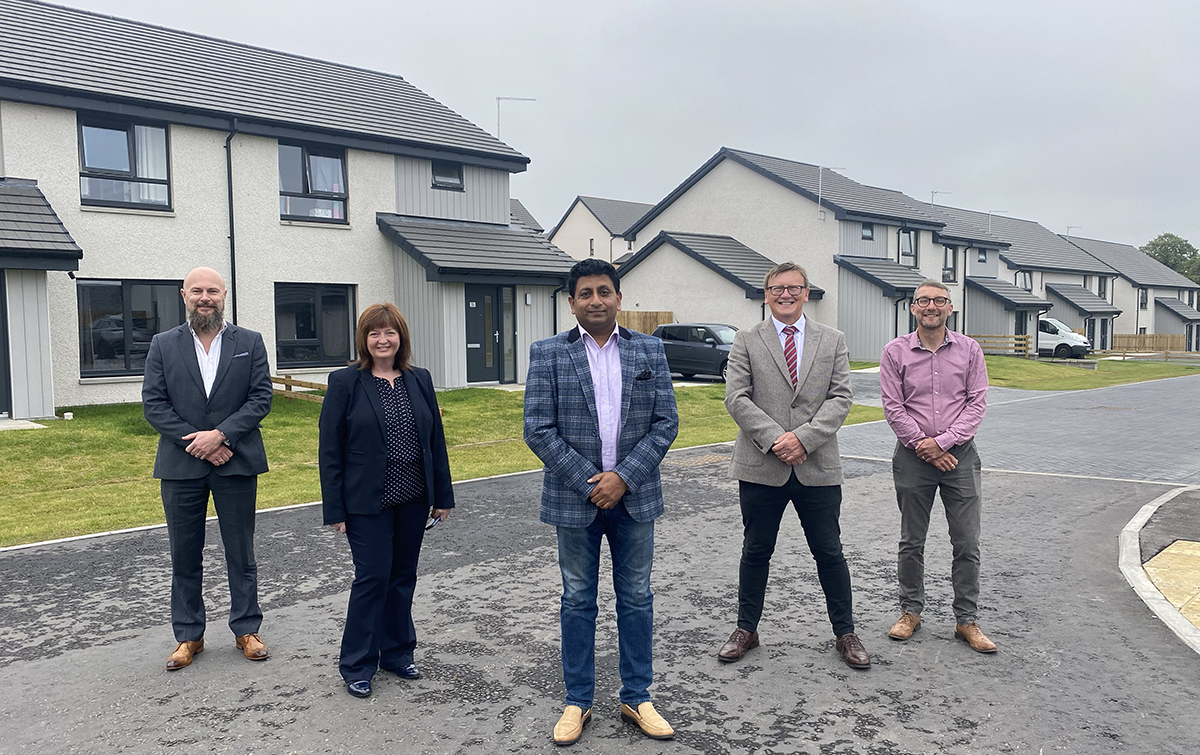 GRAMPIAN Housing Association has completed the handover of what has been described as 'one of the most ambitious energy-efficient affordable homes building programmes in the north of Scotland', with the delivery of its latest 37 houses for social rent in Forres.
Set on the south side of Forres on the edge of open countryside, these new homes form part of a larger tenure-neutral private development by Springfield Properties and comprises 16 bungalows, 16 flats and five large family homes.
This £5.1 million housing development at Forres was supported by £2.9 million of Scottish Government funding. Within the development, there will be two Breathing Space benches that, in partnership with NHS 24, encourage the public to take some time for their mental wellbeing.
All homes benefit from features such as air sourced heating system, water saving taps and toilets, low energy LED lighting and mechanical ventilation systems. Home Energy rating for all properties is 'B'.
Dr Abhi Agarwal, chair for the Grampian Housing Association management board, said, "I am delighted that in partnership with Springfield Properties, Grampian Housing Association is making a significant contribution to the provision of high-quality affordable homes in the beautiful town of Forres with the delivery of these houses, flats and accessible bungalows.
"The design and quality of build of these houses is excellent and will provide great homes for our tenants, satisfying a range of needs in an inclusive and affordable way for years to come."
Craig Stirrat, CEO for the Grampian Group, added, "The association has committed to build 500 new homes in every part of Grampian by 2024. Working in partnership with developers and taking forward our own developments, we look to exceed our target. To date, we have built 425 houses with 115 currently under construction and a further 201 included in future plans should the market be right."
Springfield Partnerships MD, Tom Leggeat, commented, "We're really pleased to have been involved with the design and delivery of these homes in partnership with Grampian Housing Association in Forres. Together we've delivered an excess of 150 highly energy efficient homes, including the latest homes in Forres.
"We are already in discussion with them about the next phase of affordable housing in Forres and are in early conversation with them about a potential site within our Elgin South Village."
Councillor Dunbar, chair of Moray Council's housing and community safety committee, said, "This development will contribute to the delivering the aims of the council's Local Housing Strategy by providing much needed housing options for the people Forres and the surrounding area."