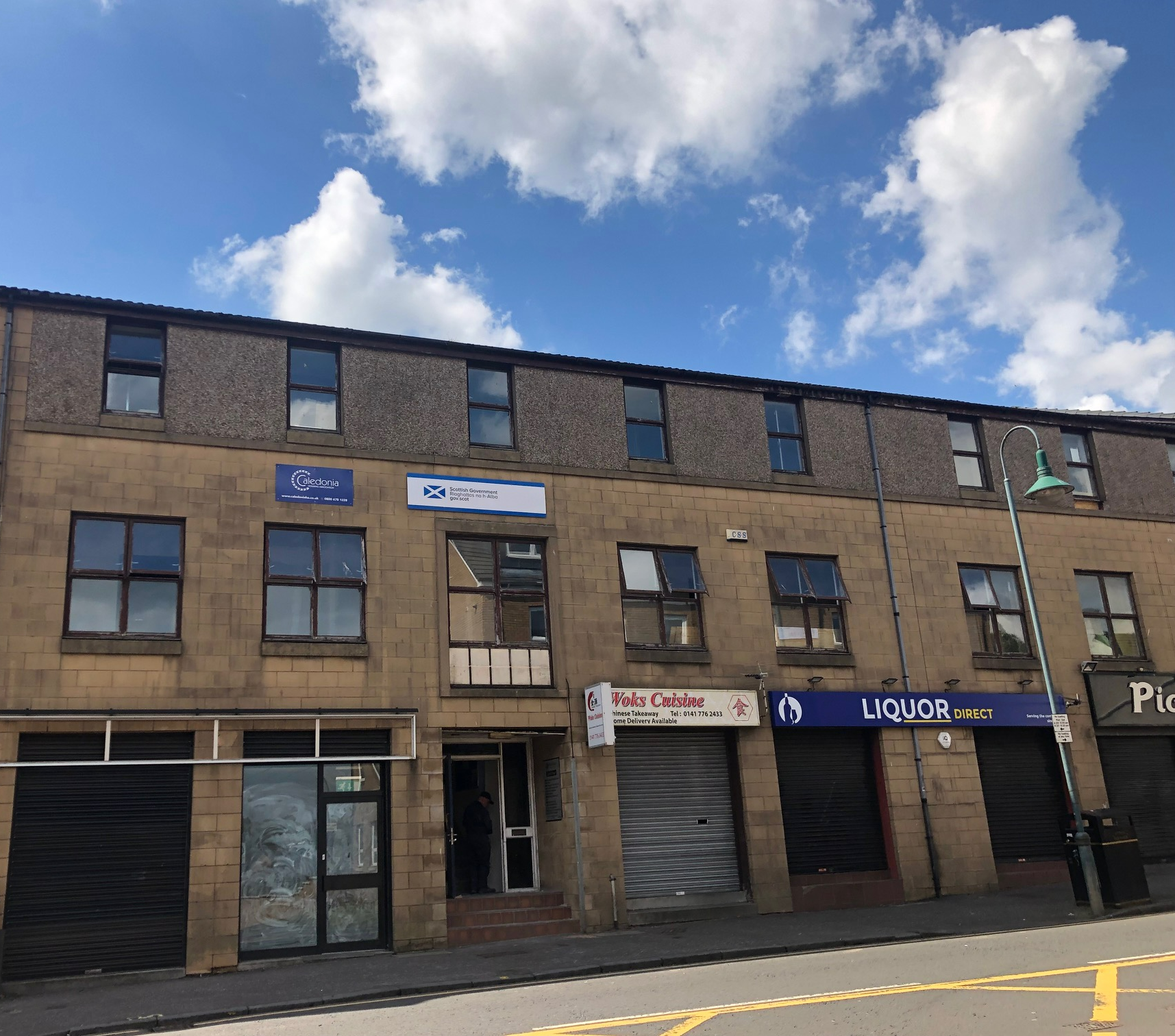 A new housing project at 68-78 Townhead in Kirkintilloch is underway to transform a vacant office building into affordable homes for rent.
Sim Building Group is leading the build on behalf of Caledonia Housing Association, with the housing association owning the properties and renting to people with housing needs.
Each property in the two-storey building has two bedrooms, with access to 15 off-street parking spaces. Completion of the build is expected in February 2023.
The Scottish Government is providing grant funding to the project and East Dunbartonshire Council has approved the development, in part, due to it meeting a key housing objective of repurposing town centre buildings into domestic dwellings.
Andrew Kilpatrick, director of assets at Caledonia Housing Association, said, "The demand for social housing continues to increase all over Scotland for a variety of reasons, including homelessness, separations and people who choose to downsize. Our Kirkintilloch development is an integral part of our ongoing commitment to build more affordable homes in East Dunbartonshire and across Scotland.
"We have a really strong working relationship with the government, council and Sim Building Group Ltd who have all supported us in purchasing and transforming the vacant office block. This is the first time in more than eight years that Caledonia has been involved in a repurposing project of this kind and the first in the East Dunbartonshire area."
Martin Sim, MD at Sim Building Group Ltd, added, "As a company based in Kirkintilloch, we are proud to support Caledonia in delivering more affordable housing for the town. This is an exciting project for us to work on and we are looking forward to handing over the finished units."