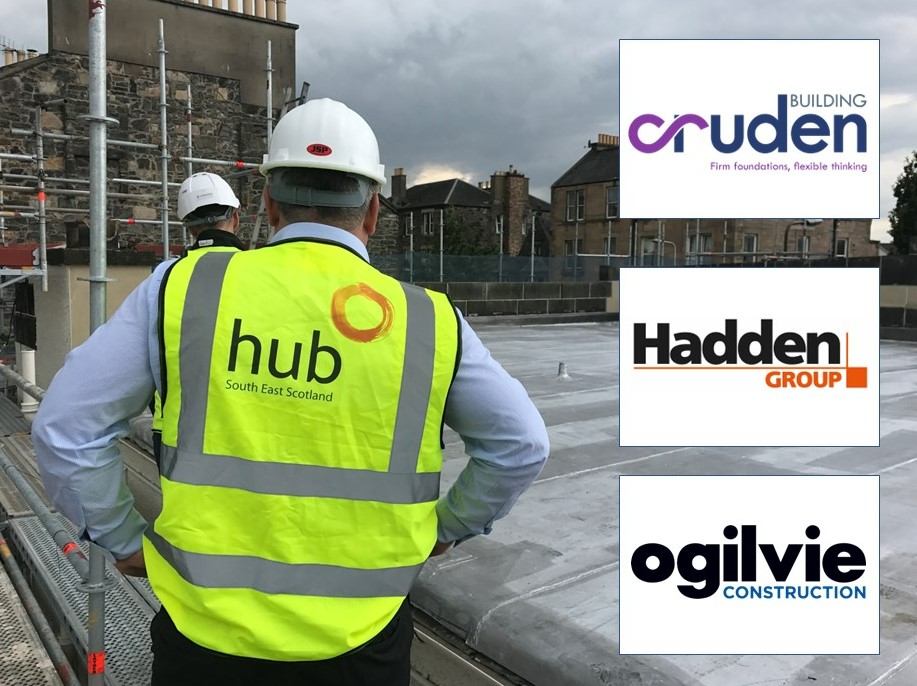 HUB South East has appointed three new Tier 1B contractors to its supply chain.
Cruden Building, Hadden Construction and Ogilvie Construction are the chosen companies following a 'robust' selection process, which included public sector clients and Scottish Futures Trust representatives.
Hub South East already has three Tier 1 construction contractors developing and delivering projects – BAM Construction, Balfour Beatty Construction and Morrison Construction.
Given the potential future pipeline opportunities that lie ahead, the organisation said the introduction of a new Tier1B supply chain will 'augment' this, with its scope of work predominately focusing on domestic scale/residential construction of affordable housing, social & dementia care, care homes/care villages, crisis response, and complex care.
Paul McGirk, Hub South East's chief executive, said, "We are delighted to have appointed Cruden, Hadden and Ogilvie to our supply chain. They are all well-respected contractors with experience in other hubs across Scotland, and importantly they have demonstrated a commitment to our shared values and partnership ethos. We look forward to working with the teams on future projects.
"Relationships with our supply chain members are fundamental to Hub South East's continued success and I am confident that these new appointments will be an excellent addition to our already strong offering, helping us to achieve our aim of being the development partner of choice for our public sector clients."
Gordon Lee, partnering and procurement director of Cruden Building, said, "It is a privilege to be appointed as a Tier 1B contractor to Hub South East Scotland. As well as our dedication to developing advanced and reliable building projects, we take pride in ensuring that the work we carry out brings greater social and economic value to its surrounding populations. Working in partnership with Hub South East, we are excited to improve community infrastructure and construct creative, high quality spaces that will positively impact local lives."
Steven Brady, MD for Hadden Group, added, "We are delighted to be appointed onto the supply chain for Hub South East and are excited about the opportunities this may bring us with existing and new clients within the south east territory. The collaborative and open approach that Hub South East promote for the delivery of construction projects is an operating environment that we thrive in. It presents a great platform in the difficulties of the current market climate to allow us to focus our collective skills and efforts towards building facilities that can provide greater value to the public sector in terms of sustainable performance and carbon neutrality."
Donald MacDonald, MD of Ogilvie Construction, commented, "We are delighted to have joined the Hub South East supply chain and look forward to working with them to deliver high quality buildings that will benefit communities for years to come. Our teams have extensive experience of building a wide range of public infrastructure in Scotland."