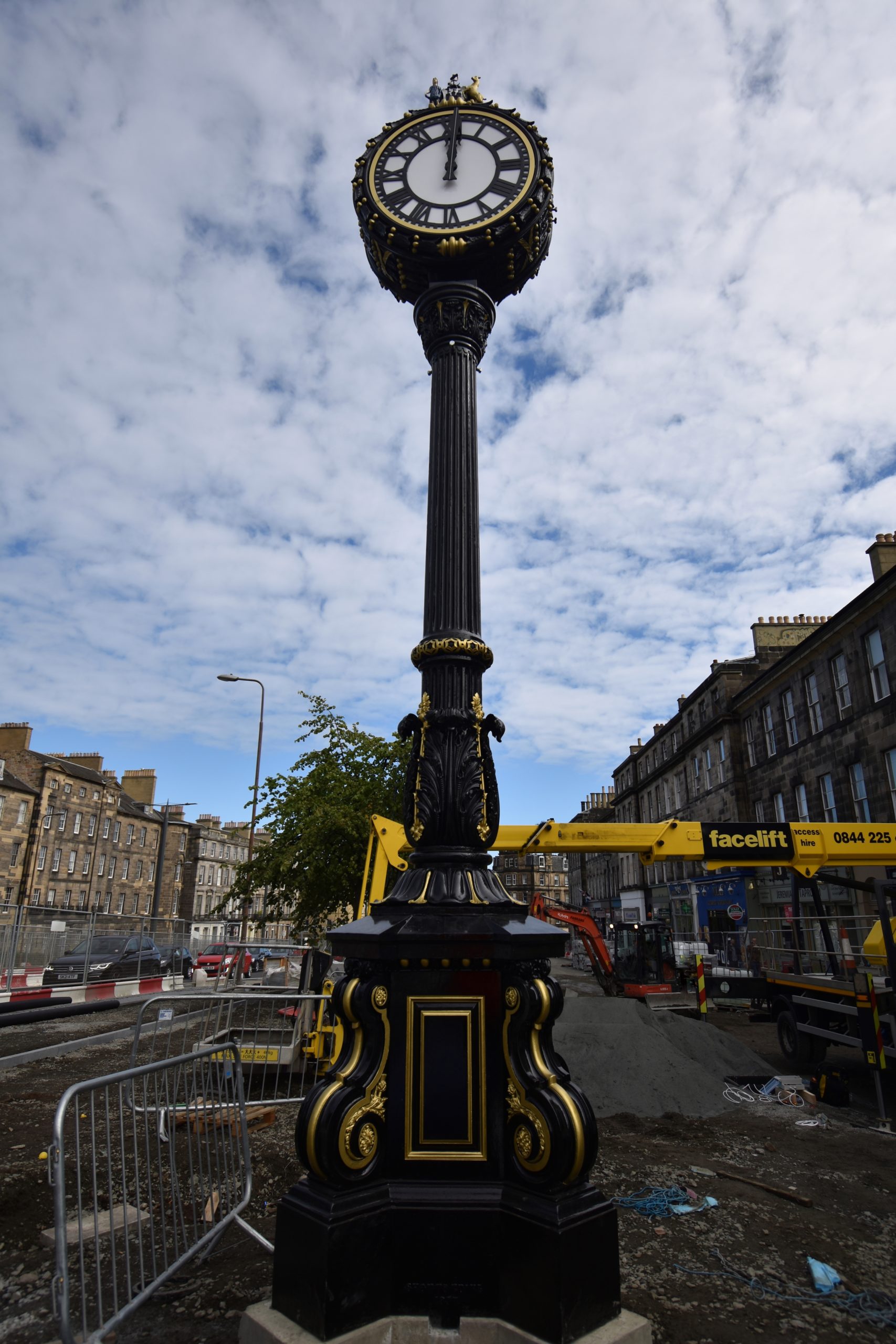 EDINBURGH'S historic London Road clock has returned to its home on Leith Walk after 15 years in storage and a full restoration.
The clock was first introduced in the capital in 1857 on Waverley Bridge, before being moved to the city's west end in 1896.
It eventually found its permanent home at a roundabout on Leith Walk, but was removed in 2007 to make way for tram works in the city and remained in storage whilst the later Trams to Newhaven project commenced.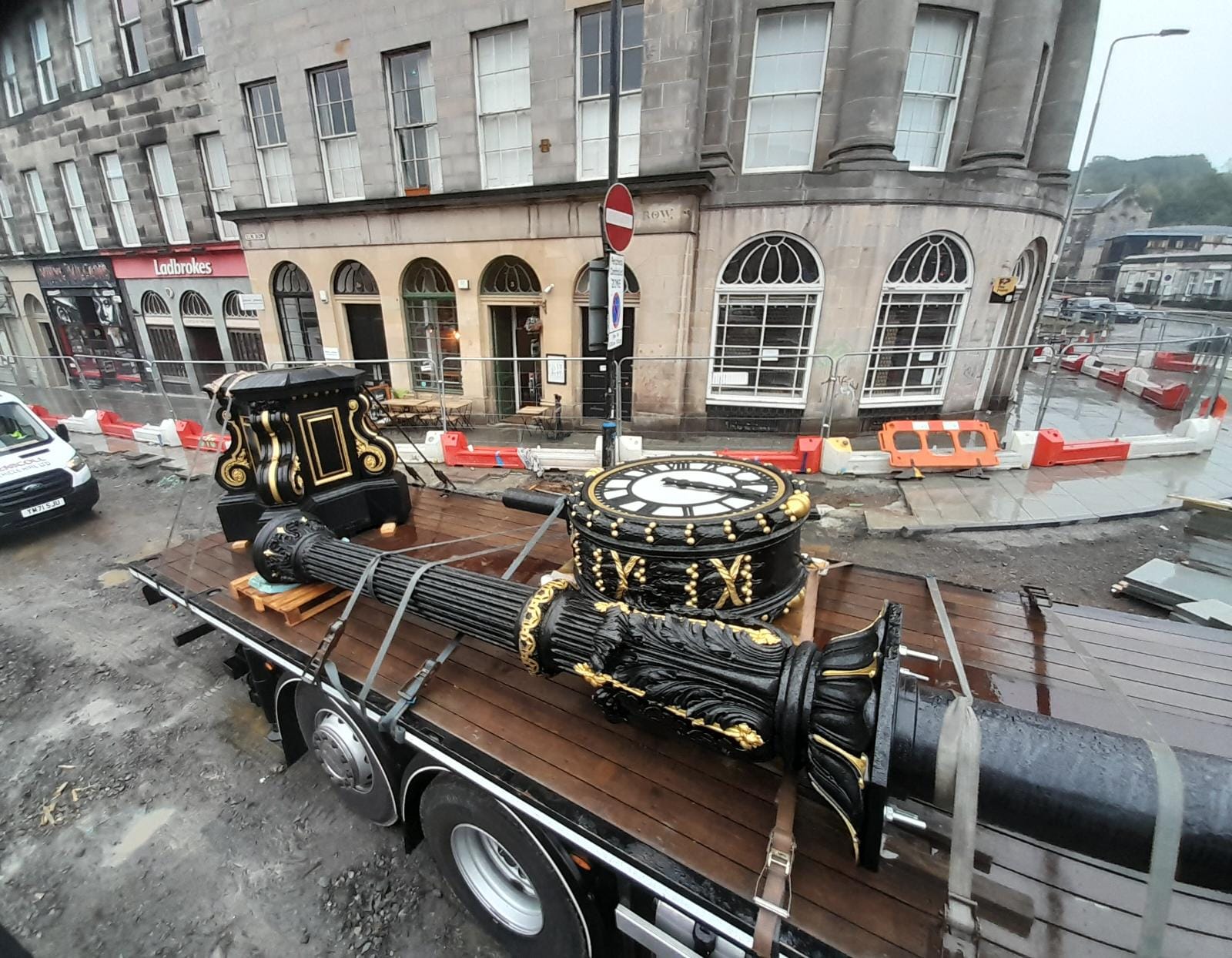 Its reintroduction follows specialist clockmakers, Smith of Derby, carefully restoring the clock – which involved dismantling it, priming and repainting all parts, hand painting ornate features in gold, and repairing the Coat of Arms of Edinburgh.
Councillor Scott Arthur, transport and environment convener at the City of Edinburgh Council, said, "Trams to Newhaven is of significance for communities on the route, not only through delivering a sustainable, high-capacity travel option, but by making real improvements to public spaces along the way.
"I'm sure the return of the London Road clock will be welcome news to many, and thanks to its full restoration it will add a striking finishing touch to the area's transformation. It has a rich history, and I'm sure the clock has witnessed many amazing scenes in Edinburgh."
John Lawson, City Archaeologist, added, "It has been fascinating to work with Smith of Derby in restoring this iconic clock back to its original condition and with a new striking paint scheme reflecting what we believe to be close to its original Victorian look.
"The process has proved more complex than first thought. What was thought to be a simple iron casting in four parts has been revealed by Smith's conservation work to be a more intricate design, with individual detailed castings added separately to the main column. Along with the Elm Row pigeons, we hope the historic London Road Clock will be enjoyed by all and add to the area's history."
The City of Edinburgh Council said that the Trams to Newhaven project remains on schedule for completion by spring 2023 and within the £207.3 million budget, with all major construction anticipated to be complete by the end of 2022 ahead of a testing and commissioning period.