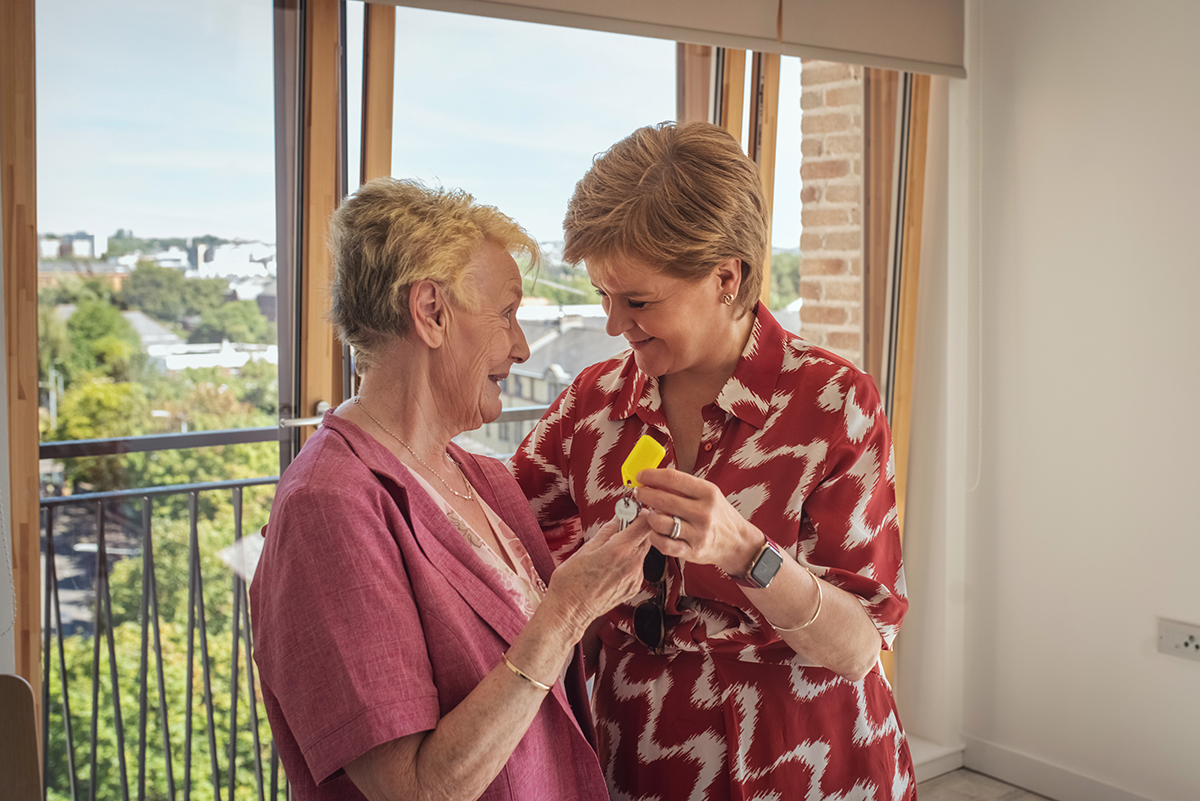 THE final building in Glasgow's Crown Street regeneration project has been officially opened by first minister Nicola Sturgeon.
Developed by New Gorbals Housing Association, North Gate is said to form a new gateway to the Gorbals. The official opening of the building marks the completion of a regeneration project which began in 1990.
Standing at seven storeys tall, North Gate has 31 dwellings comprised of a mixture of one and two-bedroom flats, with a large common facility on the ground floor. The building's north-facing elevation is described as making a 'grand entrance' to a regenerated Gorbals.
Nicola Sturgeon, who is also MSP for Glasgow Southside, said, "This is amongst the highest quality flatted accommodation I have ever been in, whether that's socially rented or privately owned. This building is absolutely stunning and is a real credit to everybody involved in the project.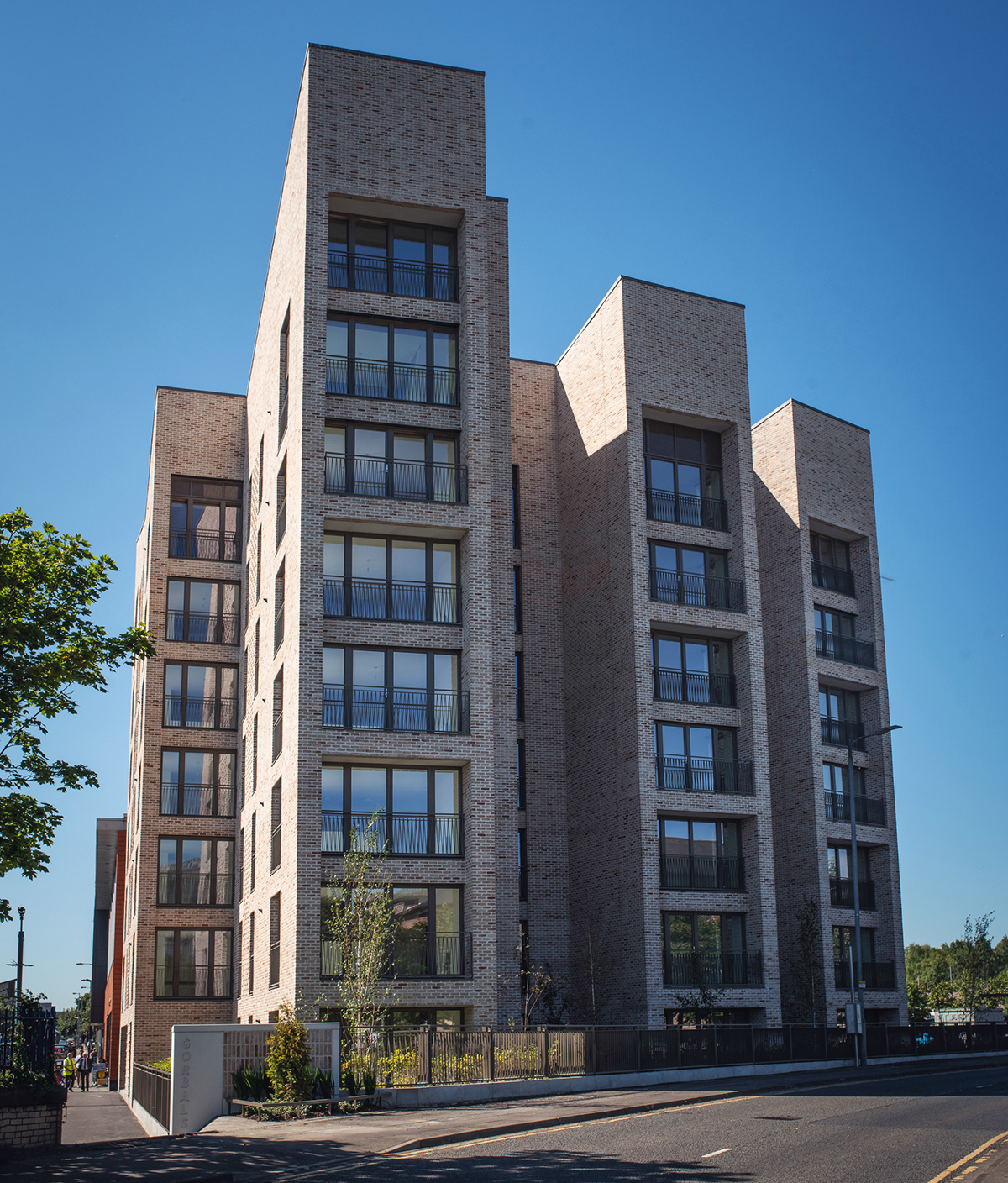 "This is about completing a community and it is fantastic to be here to celebrate this occasion."
The first minister unveiled a plaque in the building's common room facility, and handed over the keys to the first resident of North Gate, Ann Vezza.
Mrs Vezza is a New Gorbals Housing Association tenant, who benefits from Living Well and Carr Gomm support services, which will continue to be provided at North Gate.
The North Gate development is aimed at providing 'high quality' housing for residents who would benefit from the close proximity of the local amenities on Crown Street. Due to the location, and the specification of the build, the new homes will be suited to older residents and those who use wheelchairs. The homes can be adapted for people with mobility difficulties and three of the flats have been specially designed for wheelchair users.
North Gate homes make use of both solar voltaic panels, to generate electricity, and mechanical ventilation with heat recovery to ensure heat is not wasted.
Jean Miller, chairperson of New Gorbals Housing Association, said, "North Gate marks a huge milestone in the regeneration of Crown Street and New Gorbals Housing Association is delighted to have welcomed Nicola Sturgeon to the official opening. Our management committee are involved in all stages of new-build design and planning and it is testament to the staying power and impact of community controlled housing that, after more than 30 years of multi-agency partnership working, we are able to celebrate the completion of the Crown Street regeneration project today.
"As the association looks forward to welcoming tenants to their new homes, we are continuing to drive forward proposals to provide high-quality socially rented housing through future projects in Hutchesontown and Laurieston."
Many of the tenants in the North Gate building, including Mrs Vezza, will be relocated from the high-rise buildings on Caledonia Road, which have been earmarked for demolition.
North Gate was designed by Page\Park architects and was built by CCG (Scotland) Ltd.
The development received grant funding of £3.5 million from Glasgow City Council in partnership with the Scottish Government. New Gorbals Housing Association contributed £2.4 million private funding obtained from The Housing Finance Corporation.