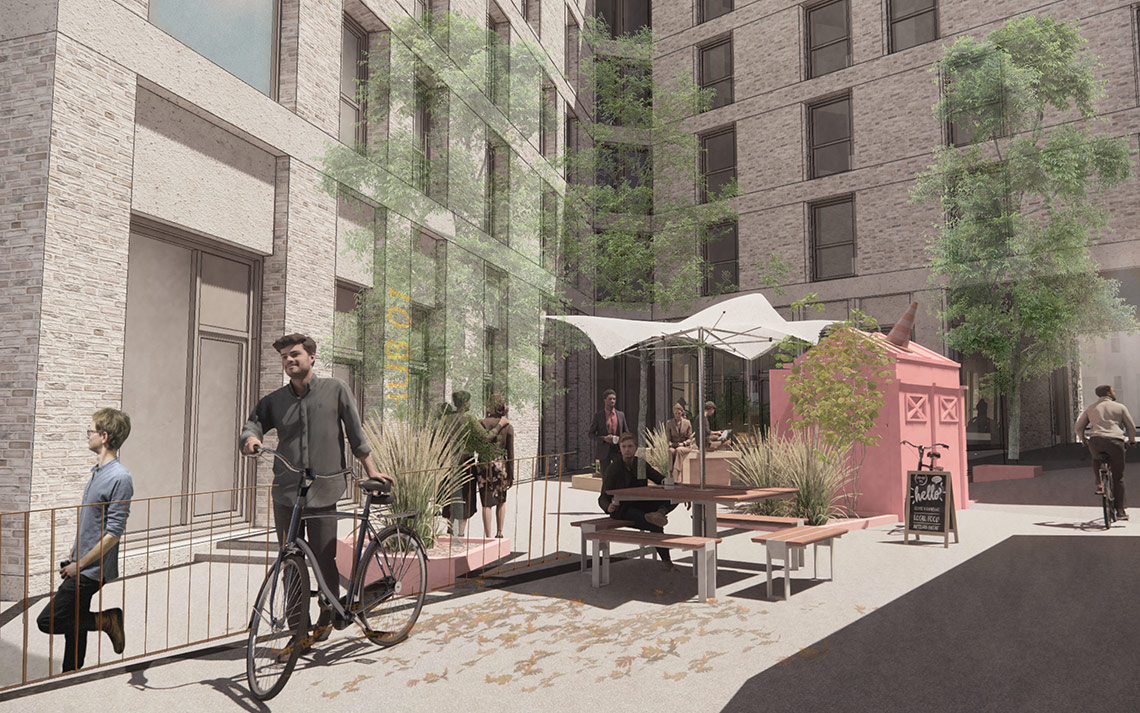 PROPOSALS by Alumno Group for the build of 'high-quality' student accommodation at Jock's Lodge in Edinburgh is to go out for public consultation.
Planned to be located at the corner of Restalrig Road and London Road, the firm said the development would address 'rapidly increasing' student demand.
It would consist of 188 student rooms set over seven storeys, comprising a mix of single bedrooms with shared kitchens and larger studio-style bedrooms. The site will largely be car-free, with just two parking spaces for staff use.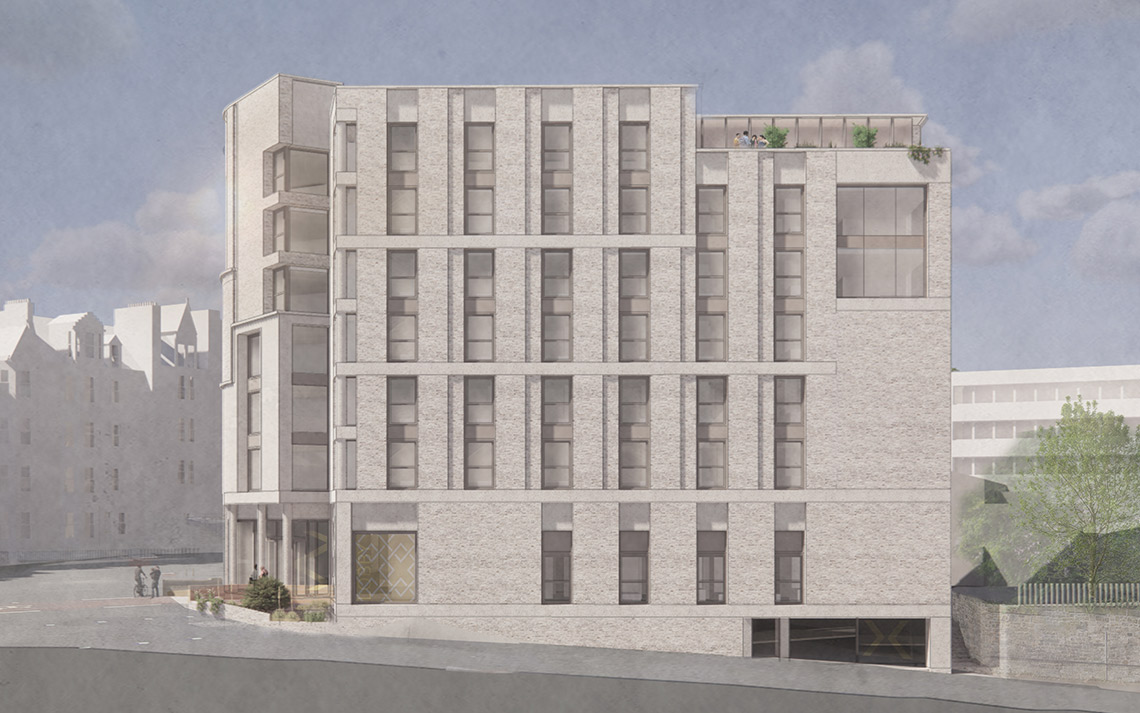 Facilities provided will also include a ground floor lounge, study and social spaces, 'generous' cycle storage provision, laundry and storage areas. External amenity provision includes a rear landscaped courtyard and external terraces at roof level.
David Campbell, founder of Alumno, said, "Our exciting mixed-use scheme student scheme will serve to free up housing for families, addressing increasing student demand by providing accommodation on what is a highly constrained and challenging site.
"Employment and investment will be generated both during construction and once complete, and will also serve to re-provide a local community pub, currently located on the site. As a company with a strong reputation in commissioning new artwork, if approved we look forward to working with local artists on the commissioning of new artwork for the site.
"We would strongly urge the public to become involved in this consultation exercise, allowing it to shape our proposals as we move forward."
Further details on the proposals and access to the consultation can be gained by clicking here. An online chat function will run between 12:00 and 19:00 on August 10 with members of the project team available to answer questions.