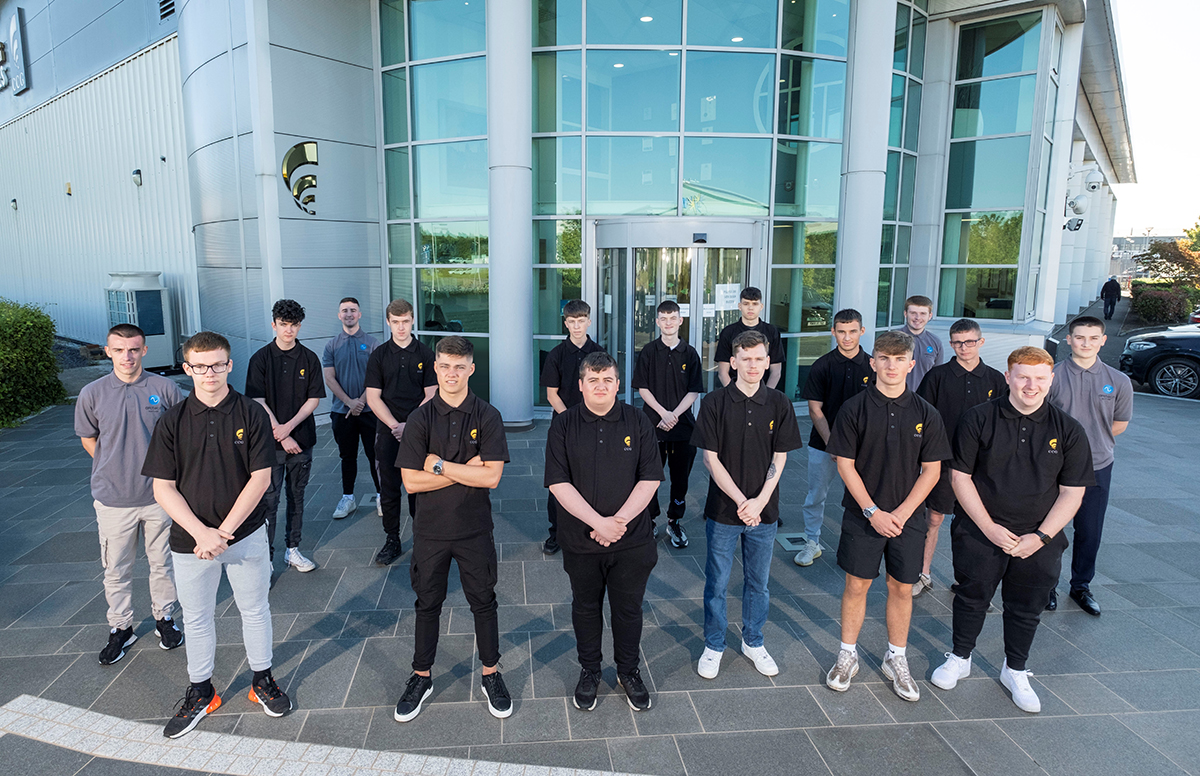 CCG has recruited 19 new trade apprentices to the business, taking the total number employed across its group of companies to 59.
The apprentices started their four-year programmes this month across joinery, bricklaying, plumbing, floor-laying, and heating engineering disciplines and will now gain on-site experience, as well as classroom learning, all whilst earning a wage.
Ranging in age between 16 and 21, the apprentices have been recruited from across Scotland's central belt – a geographical reach that CCG explained represents the company's current construction programme of over 2,000 homes as well as care homes and commercial premises.
CCG has been an advocate for youth employment in the Scottish construction industry for over three decades. A Young Person's Guarantee employer, both trade and modern apprenticeship roles are available alongside a range of training programmes.
CCG MD, David Wylie, said, "CCG has over 780 direct employees and over one-quarter of them are under the age of 28. Skills replenishment is very much engrained in the fabric of our DNA and it is front and centre of our long-term business strategy which is evidenced by our approach to trade apprenticeships and our training programmes.
"Year on year, we will continue to provide opportunities for young people across Scotland and I am delighted that we have been able to welcome so many new apprentices to our group this year."
Group HR manager, Lynn Stodart, added, "CCG is a modern, progressive contractor that is very much a figurehead for quality, innovation, and sustainability in construction. We place a great deal of emphasis on creating equal opportunities by providing a breadth of options across a wide variety of job roles and apprenticeships, both modern and trade, are great ways of bringing young people to the industry by providing tangible experience and development whilst providing an income.
"It's an exciting time to be joining the construction industry."