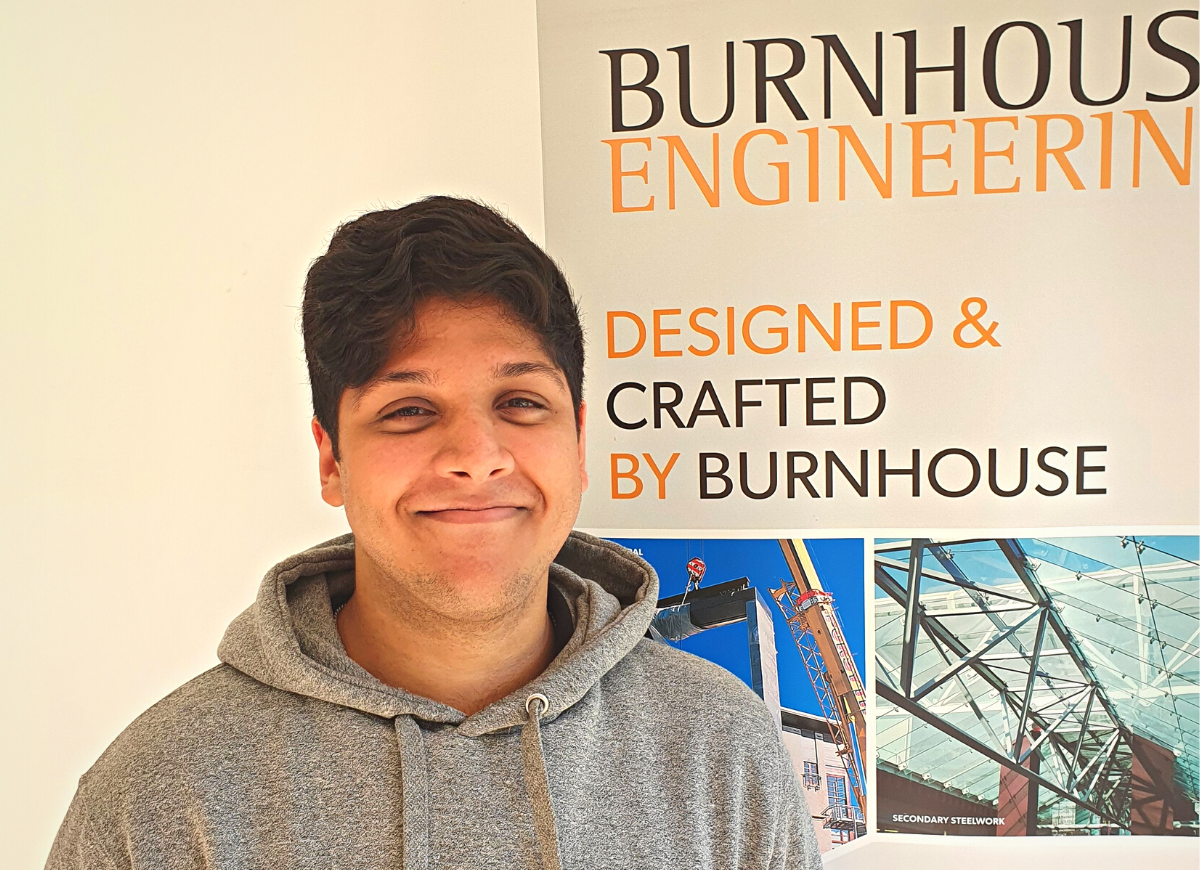 A North Ayrshire family-run engineering firm has announced it has recruited a second graduate apprentice as part of its commitment to developing young talent.
Burnhouse Engineering and Fabrication currently counts two modern apprentices and a graduate apprentice among its 16 employees.
The latest recruit is Amanveer Singh Gill (20), who has embarked on a four-year Graduate Apprenticeship at the University of Strathclyde. He will receive on-the-job training at Burnhouse's workshop in Glengarnock, while being provided with weekly study leave.
Amanveer said, "I have always had ambitions to become an engineer and have studied previously at the University of Toronto in Canada. I saw the advert for the position with Burnhouse Engineering online and thought being able to learn on the job while qualifying for the degree was the perfect mix. It is also helpful that I live locally, so it is a win-win all round."
The company provides engineering design and manufacture services and revealed it has adopted a policy to recruit and develop a young workforce through training and education.
Already on the books is Christopher Burwood (21), who recently completed a BEng in engineering and manufacturing design at the University of Strathclyde. He is now helping to provide customers with custom designed engineering services and is a specialist in specialist pipework design and fabrication to ASME pipework quality standards.
Jimmy Burwood, MD, said of his experience of employing graduate apprentices: "I am a believer in bringing on talent and giving young people the chance to learn. I volunteer with scouts and the local Rotary Club and have seen first-hand that when you give young people the chance to learn in a positive environment, it has a lifelong benefit to them.
"Adopting a policy of employing and investing in apprenticeships, at any level, is a no-brainer for Burnhouse Engineering as we also derive such great benefits from an educated and motivated young workforce."