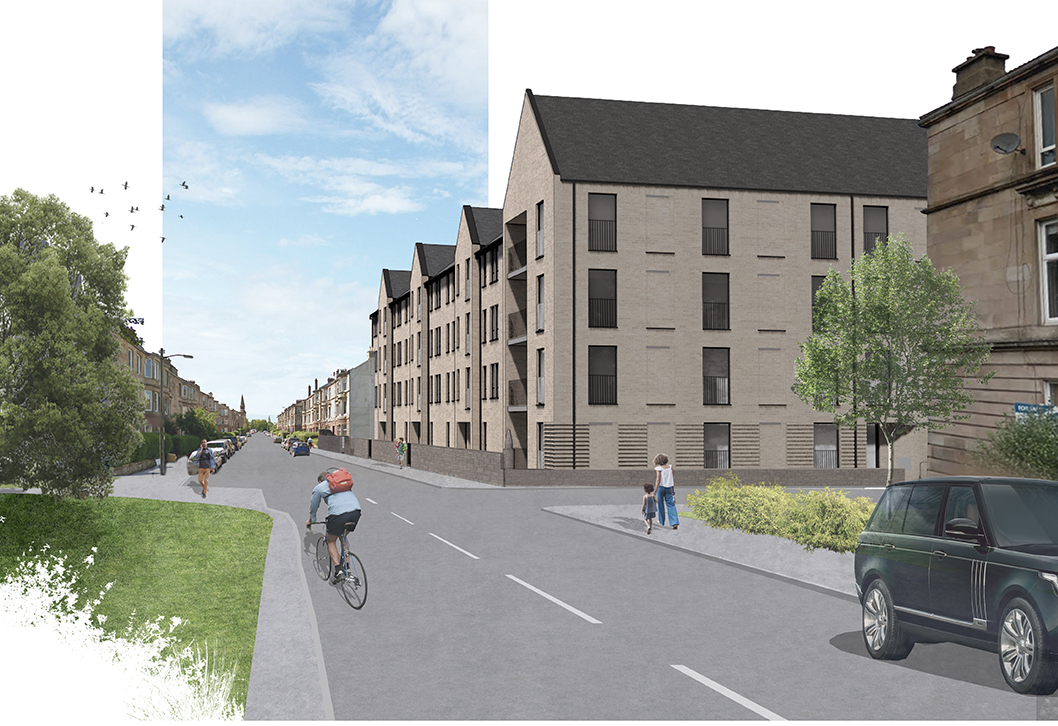 GROUNDWORK has commenced ahead of the delivery of 36 new affordable flats in Bellahouston, Glasgow by AS Homes (Scotland) in partnership with Home Group.
Located at the former Bellahouston Academy site, the project will see the transformation of the school's former gym and swimming pool facilities to build a mix of one and two-bedroom flats.
Spanning a 0.7-acre site, the development has been designed to compliment the local surroundings and includes an on-site car park, cycle stores and a community playpark.
The project has been Secure By Design Gold Accredited and modelled to accommodate varying occupier needs.
Kieran Sexton, commercial director at AS Homes Scotland, said, "Formerly used as an educational campus, this site has a lot of potential and we're delighted that it is being used to bring more affordable properties to the area. As the demand for affordable housing continues to grow, it is important that we do our part to ensure that our homes are available to those in need.
"We're extremely optimistic about this project and the difference that it will make to the local area. It will be rewarding to see this development progress and enhance the local area as it nears completion."
Andrew Campbell, development and delivery manager at Home Group, added, "It's great to be working in partnership with AS Homes Scotland to add to our existing portfolio of affordable homes in Glasgow. This project will play a key role in further strengthening Bellahouston's offering as an attractive and affordable place to live and we're delighted that work is underway."
The development is due for completion in August 2023.