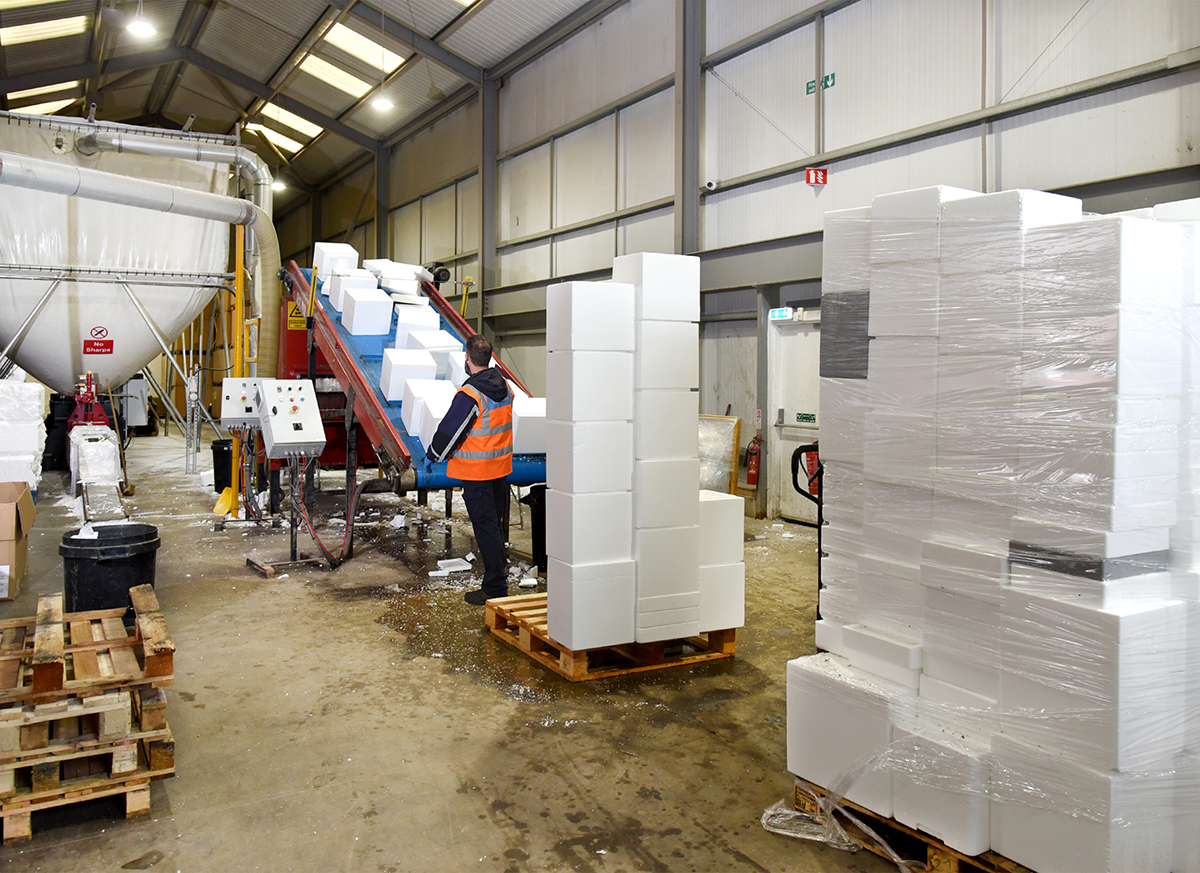 AN EPS recycling specialist has hailed the way Scotland's construction sector has responded to sustainability targets by embracing innovative recycling processes.
Volker Gruppe operates a bespoke EPS recycling facility in Chryston, North Lanarkshire. The business provides an end-to-end service, collecting waste materials from a range of clients across the country and turning it into high quality products.
Such has been the demand that the company is ramping up recruitment at the site and investing in new equipment.
Operations manager John Rennie told Project Scotland that he's keen to grow the discussion around polystyrene and have even more organisations take advantage of the available waste solutions.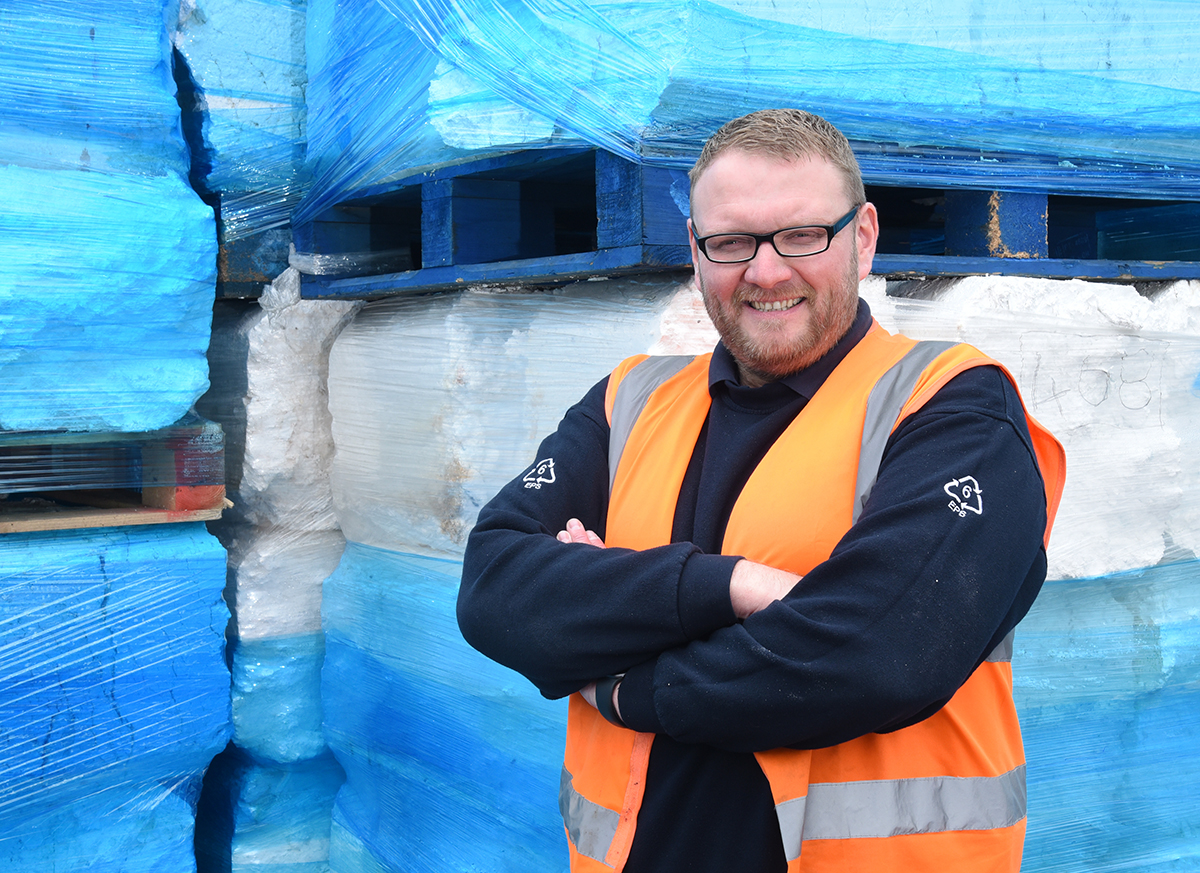 "We've been on this site near on five years," John said. "Prior to that we were in East Kilbride.
"Volker, before BEWI took us over, was historically a trading and brokering business. We were trading baled material, compacted polystyrene, and establishing markets on the continent.
"We looked at getting the scrap part of it. We've got the end market, we've got the end user, and there's certainly demand for it. Although polystyrene is an easy material to recycle, it is quite specific."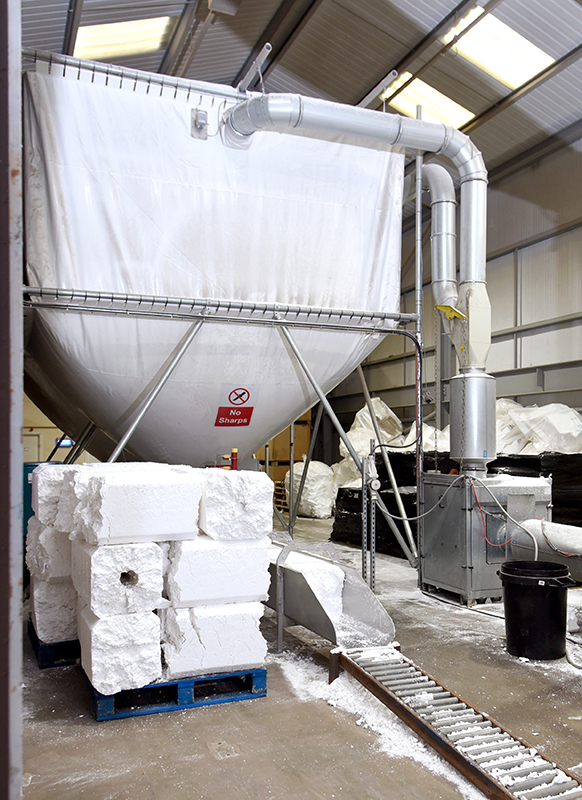 After relocating to Chryston and investing in new equipment and a state-of-the-art production line, business started taking off in a big way as more customers came on board and new sectors opened up – including construction.
"They (construction firms) want to build more houses, not necessarily cheaper but in a more effective manner, to get more bang for their buck," John added. "They look at the products and materials they're using and the cost of that.
"Housebuilders and construction companies have thought outside the box. Instead of doing brick-brick-brick-concrete-concrete, they're saying: 'Let's put in cavity fill, let's look at ICF, double wall polystyrene with the dividers.' They're making the roof lighter by using an insulation panel with composite.
"It's quite interesting to see the industry grow like that. As every new innovation comes on, the material that's required for that also has to be innovative.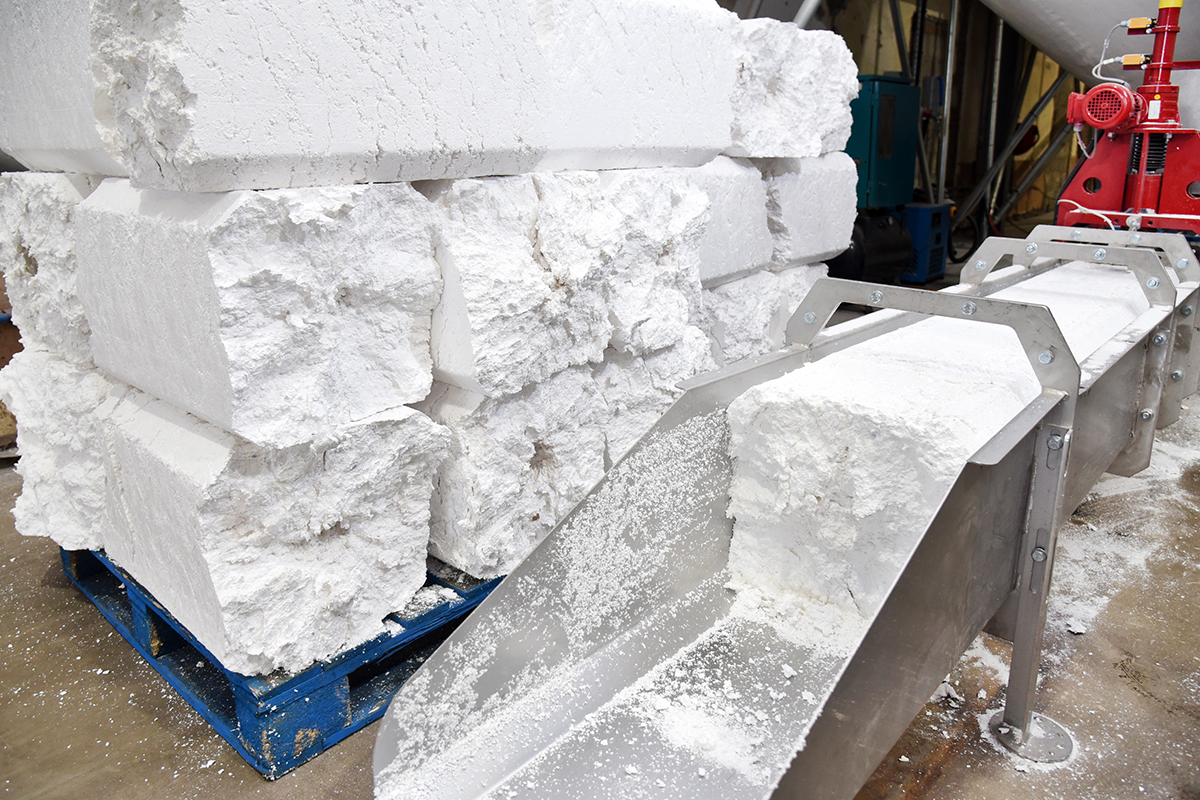 "There are polystyrene render sheets out there. A typical housebuilder will do all their render work and there's always an off-cut from that or a damaged board. We accumulate that volume and recycle it here. That's a massive tick box for the business as now they have a solution for their polystyrene."
John revealed that no two customers are the same so, once a route has been established for material, a costing and logistics exercise is carried out to make everything join up. Volume has a role to play, though Volker's projects range from single plots producing small volumes of waste through to sites that will produce volumes for several months. The recycling process can be tailored for each client to suit their output.
John revealed the business now has a 'core collective' of companies who rely on the firm to recycle their EPS. They utilise the Chryston facility to improve their environmental credentials. Volker wants to see more of this and also raise awareness of the capabilities of polystyrene.
At present, there is a core staff of four working at the facility, but this is set to grow to six, with plans in the pipeline to increase this further still. Because of the volume of material being processed, the company is putting on a second shift.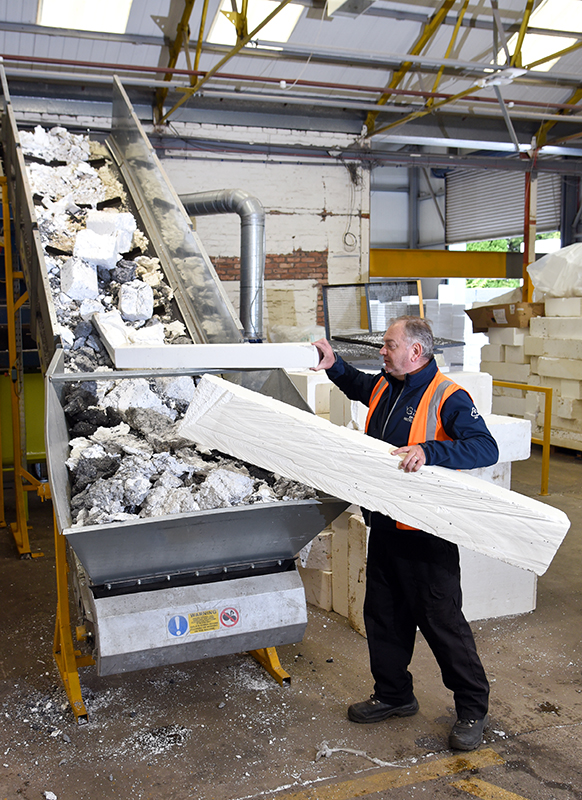 "Something I'm passionate about is education," John added. "I'm a firm believer that every day's a school day. I've visited many a client and made them aware (of the possibilities of polystyrene recycling). Within a short period of time they now have another tangible direct route for their recovery and recycling.
"On the flip side of that, there are people very set in their ways. But there is an appetite for discussion, particularly in the construction sector because they're looking to be innovative, they're looking to cut costs without cutting quality, they're looking to do different things.
"We've set up a facility that's quite simple to use. We have to make it approachable for a business to take on, whether they're bringing the material in or we're collecting it on their behalf. We let them see the whole process, we're very open about it.
"Polystyrene is, by its very nature, a bulky, light aerated material. That's where your costs come in with transport and skips. What we try to do is educate them, whether it be collections or even supplying them with a piece of equipment.
"We're not a rental company but we have machines that we own. We put machines into sites, we process the material, and they have an onsite solution that reduces their skip costs, which outweighs the supply of the machine, and they also get a rebate and return for it. They've also got a bit of paperwork that says Volker has carried out the recycling of this polystyrene.
"That's recycling in action. They never look back; it's very rewarding for a business."