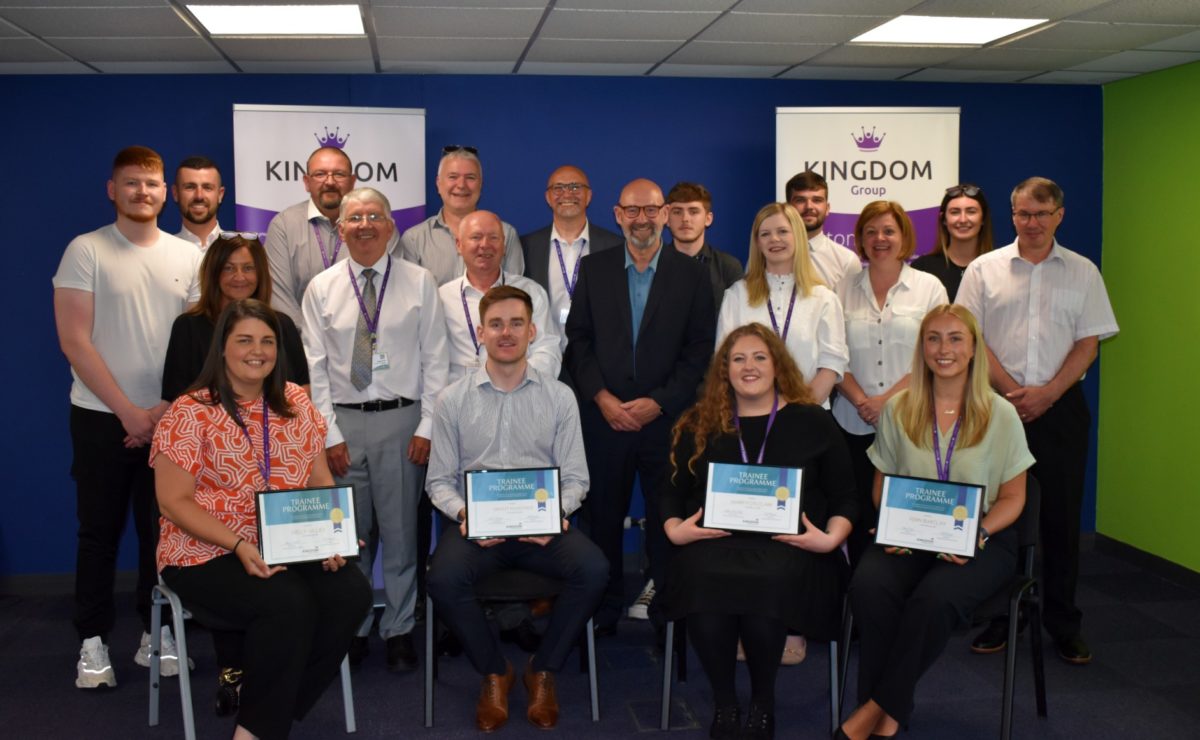 KINGDOM Housing Association has hailed the success of its latest intake of trainees.
Representatives from across the organisation gathered at an event in Glenrothes to celebrate the completion of the programme for five trainees, all of whom have accepted permanent positions with the group.
Now in its sixth year, Kingdom's trainee programme was developed as part of the association's Culture Change Programme with the aim of developing future leaders. To date, Kingdom said all trainees who have completed the programme since its inception have gained qualifications, benefited from practical work experience, and been offered permanent employment.
Kingdom group chief executive Bill Banks said, "Kingdom's trainee programme is something I am very proud of and Kingdom's board have always been very supportive of its development. I am really pleased that all of the trainees have been offered and accepted permanent positions with Kingdom.
"Although the current programme is in its sixth year, appointing trainees is not something new to us. Prior to being group chief executive, I was director of development and property services and I still recall, 18 years ago, recruiting a trainee development officer and a technical services officer trainee. They are no longer with Kingdom but both are now in management roles with other housing associations.
"While I hope our trainees remain with Kingdom for many years, if they move on to posts with different organisations in the sector, at least we know we have been able to contribute to their career success."
HR director Andrew Latto, who was instrumental in developing the programme, added, "One of the great things about our trainee programme is the variety of things it accomplishes. As an organisation, it helps us build a pipeline of talent and aids with our succession planning; it helps balance the age profile of our workforce; it brings in new people with new ideas and ways of thinking and; it brings opportunities to the communities we serve. Best of all though, it provides career pathways for people at different life stages with different needs and has taken every trainee we've had to a positive destination."
In a separate event, Kingdom Housing Association recently held its summer gathering at Blair Drummond Safari Park. Families with children made the most of the brilliant weather at the free event for tenants.
The bi-annual gathering events form part of Kingdom's tenant participation strategy and allow tenants to come together as a community and learn how they can influence the decisions their landlord makes.
Guests heard about the free support and advice services available from Kingdom's tenancy support team, including energy and money advice. More focused customer groups, the recent launch of the association's Customer Champions Group, and the initial research being undertaken ahead of the development of Kingdom's Customer Service Standard were also discussed during the day.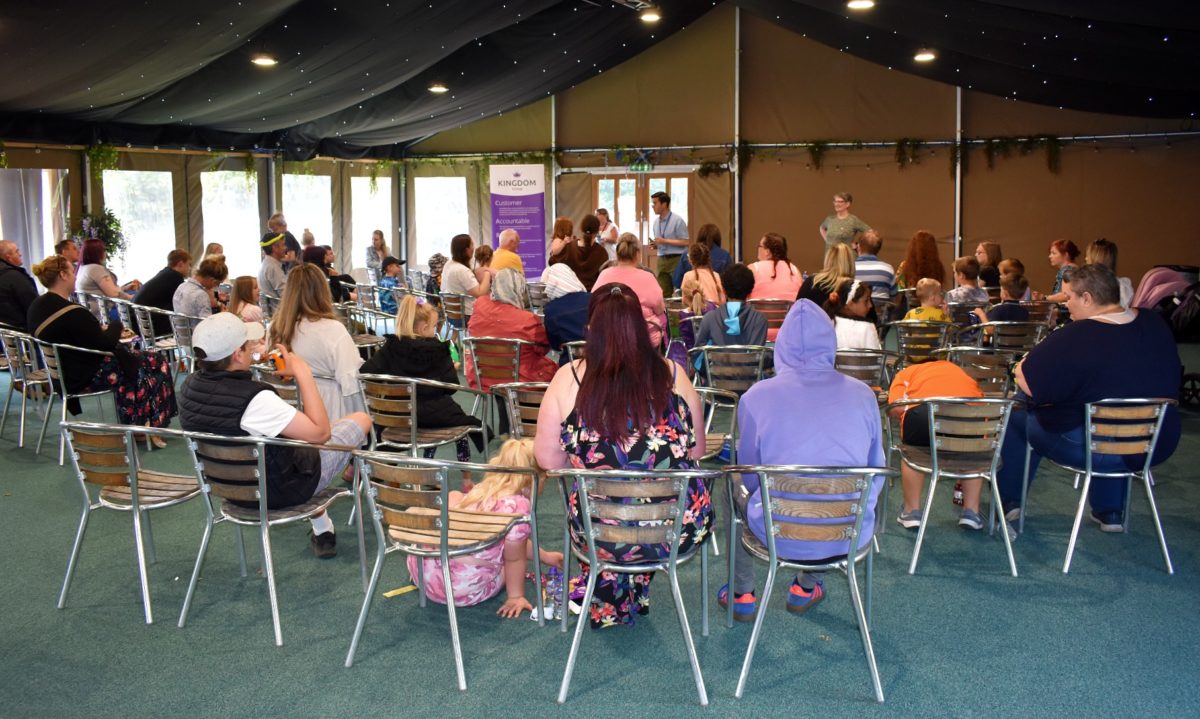 Susan McDonald, Kingdom's executive director of operations, said, "We were delighted to host our tenant gathering in person again and it was great to see so many of our customers in attendance. Kingdom has substantially increased the support services for our customers during the pandemic and we will continue to offer these important services to ensure we achieve our mission of providing more than a home for our tenants."