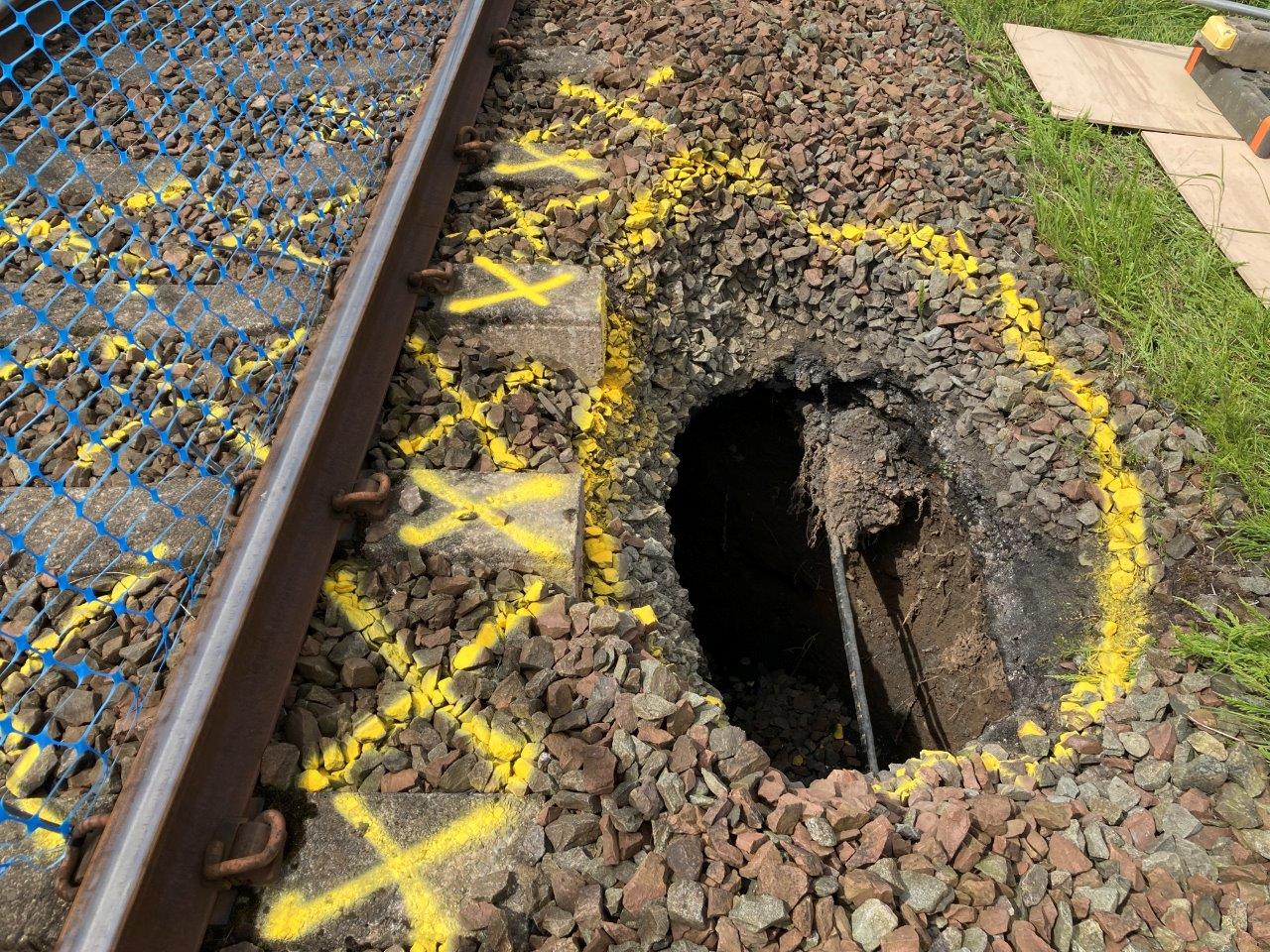 NETWORK Rail is investigating the cause of an 'unusual' hole which has appeared on the train line between Kilmarnock and Barassie.
The organisation said that the line is expected to remain closed for a 'number of weeks' due to the potential complexities of the repairs needed to stabilise mineworks beneath the track.
It is working with experts from the Coal Authority to investigate potential mine workings in the area, with an exclusion zone set-up around the site to allow expert engineers to confirm the cause of the 'large' void as well as its full size and depth.
Tom Podger, project manager at Network Rail, said, "Holes like this are very unusual on the railway and we're working with the Coal Authority to identify the cause, as well as finding a solution to make the railway safe for trains to pass again.
"We understand the inconvenience this incident will cause to some passengers, and I'd like to thank those customers for their patience and understanding while work continues."