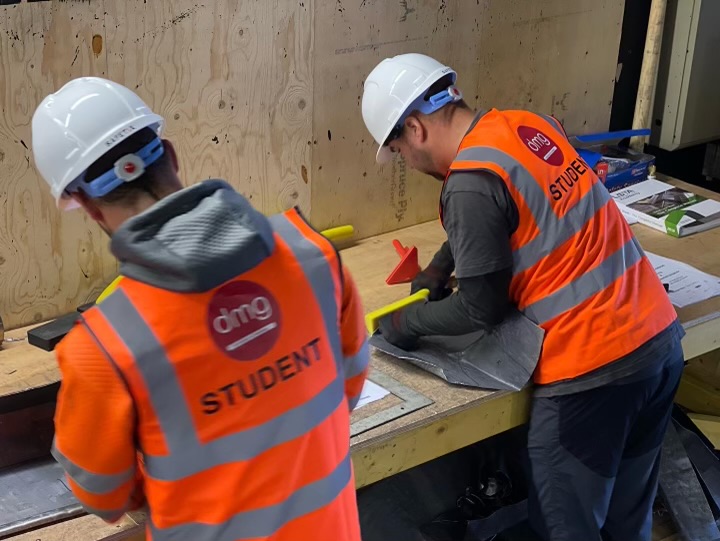 A roofing contractor is on a mission to help ease skills shortages in the sector by committing to providing practical work experience for hundreds of youngsters at its Bellshill training academy.
DMG Services Group, which is run by third-generation roof tiler Darren McGhee, has teamed up with the Scottish Government and its Developing the Young Workforce (DYW) programme for a scheme which will see pupils from schools in North Lanarkshire, South Lanarkshire and East Dunbartonshire learn more about the career prospects within the roofing industry.
The DYW initiative is designed to help prepare youngsters for work by connecting businesses with education providers. DMG will work with around 60 high schools, offering a week's work experience for S4 pupils and the chance to partake in a foundation apprenticeship for S5 youngsters.
Darren, who won three Apprentice of the Year accolades in the early part of his career, told Project Scotland about the importance of providing opportunities for young people to break into the sector and changing the 'image problem' often associated with roofing.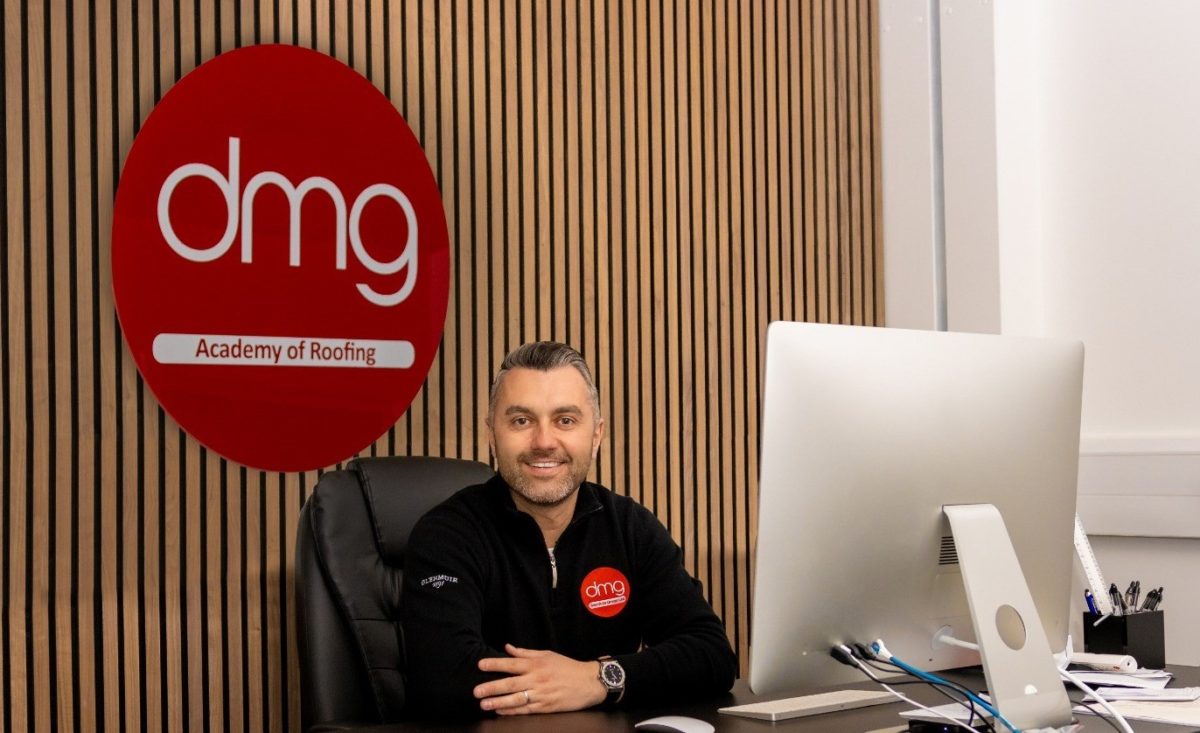 "My father and grandfather were roofers; I became an apprentice as soon as I left school," Darren said. "Roofing has such a bad name (because of) rogue traders and cowboys. We aim to try and change that by getting young people straight from school and teaching them how to do roofing the correct way."
Darren explained that someone from DYW contacted the business after reading some of the company's social media postings. After a few discussions, a DYW contingent came to see the training academy at Strathclyde Business Park.
"They loved it!" Darren added. "The facilities are amazing. The pupils will come in, we've already got six roofing rigs set up.
"The academy officially opened in December last year. We've also just become a satellite centre for a company in London called the LSTA (Lead Sheet Training Academy)."
The skills DMG are teaching range from basic things such as how to saw and correctly hammer a nail, through to more complicated tasks including fixing tiles, battens, and running felt to keep water out.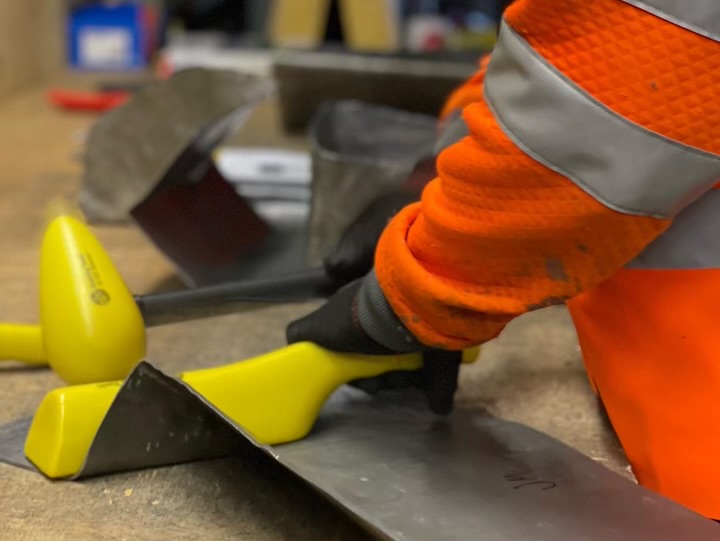 Darren is keen to highlight the rewarding careers available.
"I wasn't very academic at school," he stated. "And when I left, I didn't know what I wanted to do. I loved it from the moment I started as a roof tiler and had that hammer in my hand. There's no secret to the success of being a roof tiler – just hard work and be the best you can be. If you put the hard work in, you'll reap the rewards."
DMG already provides trials for young people considering careers in roofing, giving them the chance to come into a controlled environment to learn. There's the opportunity to pick things up at their own pace without the pressure of being on a live building site.
"We can take our time and teach them, and spend more time with them. All learners learn at a different rate and may be at different stages," Darren explained. "One might pick it up a little bit faster than others. Our facilities mean we can control that and manage it for each specific student.
"My standards are very high. I believe that I do the job correctly. I feel it's very important that If I can get people straight from school, bring them into the college, they'll have no bad habits and are only going to know my way of teaching. I'm going to turn them into a time-served tradesperson who knows absolutely everything about roofing and, most importantly, the correct way to do it."
DMG, which has 15 employees and is a proud Living Wage Employer, works with a number of blue-chip housebuilders and has created what Darren describes as the first roof care package in the UK called MyRoofCare.
Customers pay a monthly fee and, in return, DMG go out every six months to clean their gutters and provide an allowance of £500 towards the cost of any repairs which crop up. Bespoke packages are also available for businesses.
"Customers know who their roofing contractor is and who's going to be coming out every time," Darren said. "We're building up that trust with them and MyRoofCare is eventually going to be franchisable. I'm going to sell it to other roofing contractors across the UK. This has been up and running for three years and is very successful. We have over 300 customers."
Turning his attention back to training the next generation of roofers, Darren stressed the importance to businesses like DMG of forging links with the local community – including schools.
"This (DYW initiative) is the biggest thing I've ever done," he said. "It shows our ambition. It's going to help school leavers. If I get them into the academy and teach them and get them a job, that's also going to help my business to grow. It's advantageous for both parties to do something like this. If you treat the young people right and pay them what they're worth, they'll stay with you forever."