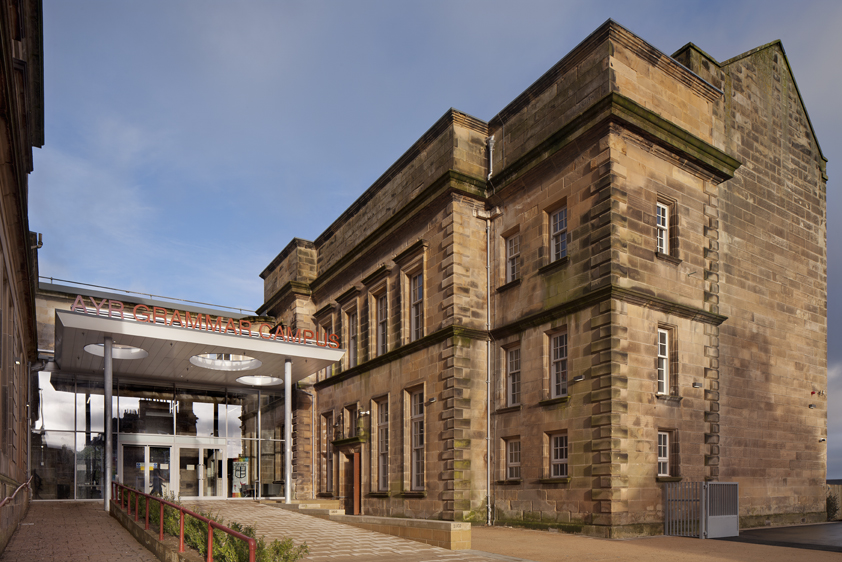 FOLLOWING public consultation, which revealed strong support for a multi-use community facility, BDP's architectural design 'transformed' a disused educational facility into a campus for Ayr Grammar Primary and Nursery Schools and to provide new homes for a community arts centre and Ayrshire Archives & Registry on the same site.
The existing B-listed Victorian building had been home to Ayr Academy, which moved to the BDP-designed Craigie Campus in 2017. It is located on the edge of the 17th century Cromwellian Citadel and its surrounding moat, where there has been a school on the site for more than 40 years.
Rather than let the building languish, or redevelop the site for residential or commercial use, South Ayrshire Council seized the opportunity to create a new, community-focused development that allowed it to preserve the original educational usage and expand the offer to the wider community.
BDP explained the aim of the project was to create a 'state-of-the-art' hub for 21st century education, while retaining the best of the existing features on the site. A new feature staircase at the heart of the school acts as a navigation route around the facility and provides a tiered seating area for flexible learning.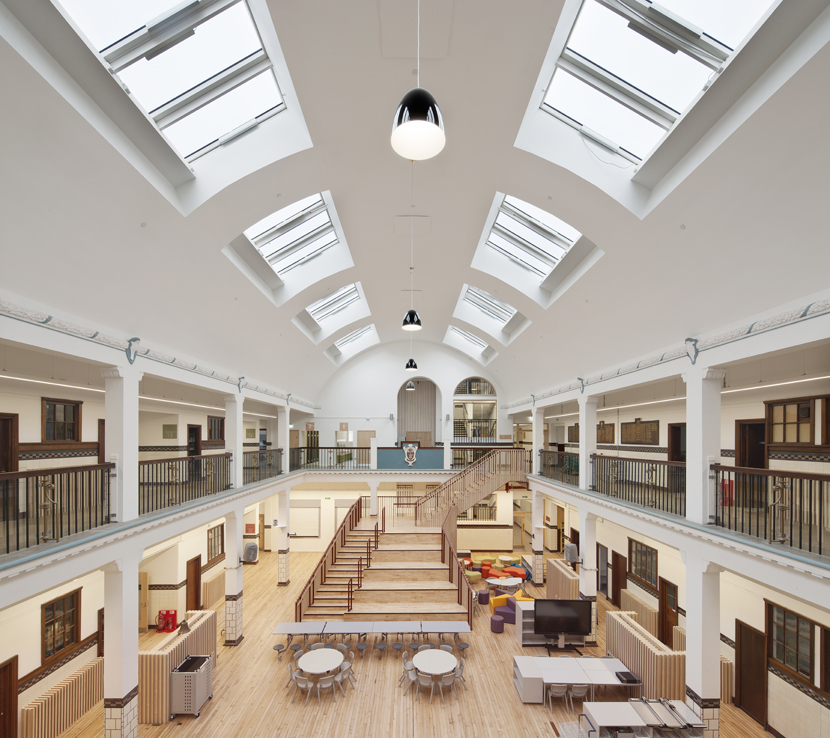 The void of the historic moat, which fronted the citadel, has been developed into a large underground repository for archives which don't need daylight, while its roof has become an accessible play area.
BDP stripped away some of the later additions that had been constructed since the school was first built in 1880; upgraded windows and roof finishes, and installed a campus-wide system of boilers and sprinklers.
The new entrance that has been created to the public areas of Ayrshire Archives and South Ayrshire Registration Office has been designed to reactivate South Harbour Street and promote the history of both the Citadel and the moat wall.
The project won the top prize in the Education Building category of the Scottish Design Awards 2021.
Lindsey Mitchell, architect director at BDP, said, "The brief for Ayr Grammar allowed BDP to demonstrate its commitment to adaptive reuse and heritage regeneration and provide a campus with a new purpose. It allowed us to preserve the history and the sense of place of the old buildings and create new beginnings.
"This new education hub is a great example of how to bring the community together in one facility. The design creates a new public amenity that overlooks the River Ayr, offers active frontage to South Harbour Street, and provides the town with a real, multi-generational offer that breathes new life into a fantastic, historic building."