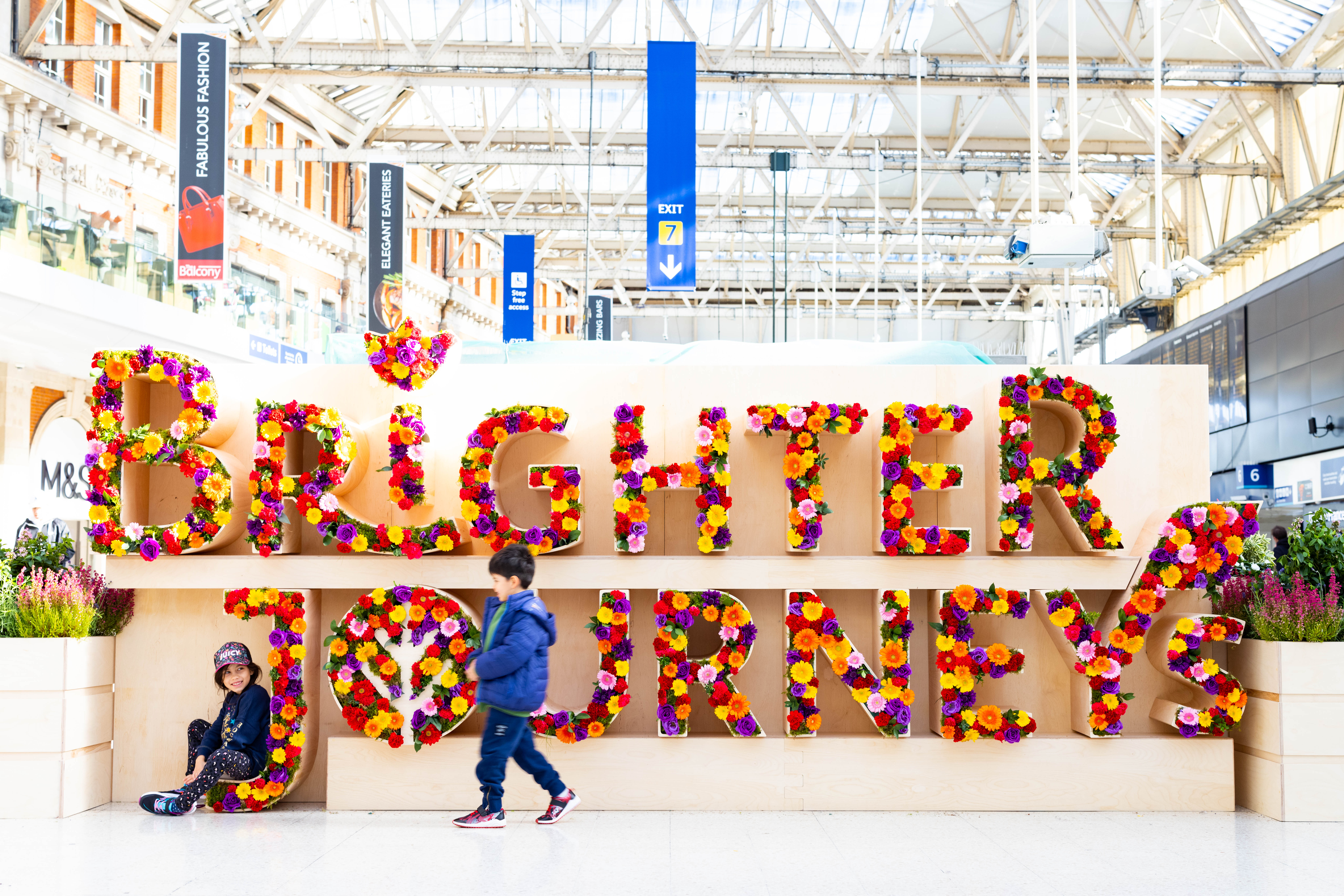 A sensory flower installation is to be unveiled at Edinburgh's Waverley Station in a bid to make the station feel 'lighter and happier' for passengers returning to rail travel following the lifting of Covid restrictions.
From tomorrow, passengers are being encouraged to take a moment to view the installation situated on the station's concourse. It has been organised by Network Rail and the charity, Chasing the Stigma.
The unveiling of the installation coincides with data from the British Association for Counselling and Psychotherapy, which revealed that nearly three quarters of UK adults (70%) say their mental health has been negatively impacted by the Covid-19 pandemic.
Patrick Henry, station manager at Edinburgh Waverley, said, "Life since the pandemic is difficult for many people, with many challenges yet to be overcome and Mental Health Awareness Week is a timely reminder of the need to take care of ourselves and each other.
"That's why we're supporting Brighter Journeys and encouraging passengers who may be struggling, to share and download the Hub of Hope app."
Jake Mills, founder of Chasing the Stigma and Hub of Hope app, added, "It is great to be working with Network Rail on the Brighter Journey's campaign. Nature is really important for mental health, so we hope commuters enjoy seeing these floral installations and they puts a smile on people's faces.
"We also hope that this acts as a reminder that no one is ever alone, and mental health support is available at any time, you don't have to be in crisis to get help. If anyone is struggling or knows someone who needs help, please download the Hub of Hope app."