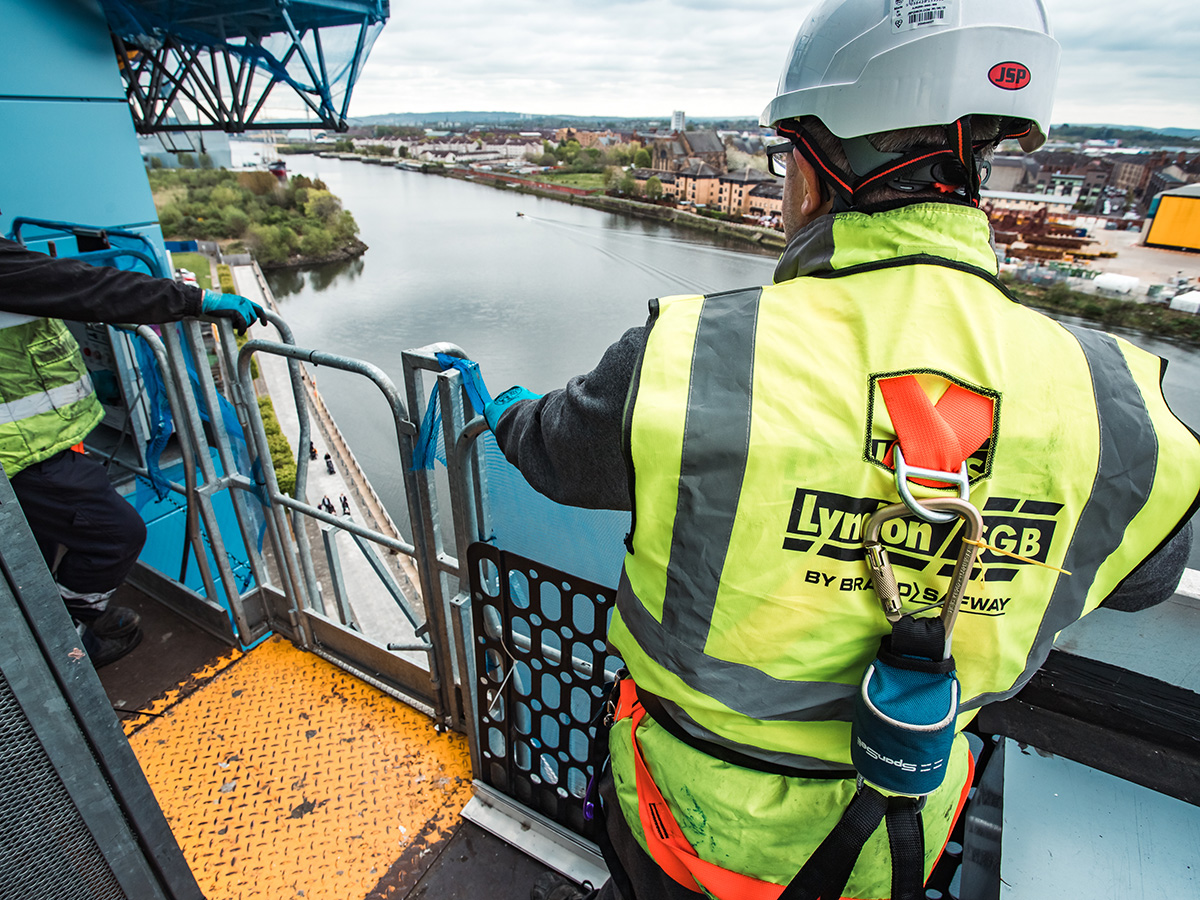 Stuart Dougall, Lyndon SGB regional manager for Scotland, tells Project Scotland about the progress of the firm's one-stop shop access solution package, overcoming sector challenges, and latest products and innovations.
Q) We've heard previously from Lyndon SGB about the firm's hybrid access solution package of scaffolding, hoists and Mastclimbers™ coming together to benefit customers. Can you explain how this is progressing in Scotland?
A) We are fortunate in Scotland that we have both Mastclimbers™ and scaffold working out of the same Glasgow location and are able to provide a full estimating/sales team package for this hybrid access solutions to our clients. And now we have the option of Taylor's Hoists coming on board within the Scotland region – with Paul Price and his award-winning team working alongside us. This enables us to offer our clients a full hoist, mast and scaffold package, which is proving to be extremely popular.
Q) What are some of the key projects you're currently involved in north of the border?
A) We have on-going JV projects for scaffold & Mastclimbers™ for Vinci at Glasgow Harbour, along with various projects for Glasgow City Council. We also have other projects for Mastclimbers™  including Grahams at Holland Park Street along with a scaffold and hoist project for Multiplex at Glasgow University. And we are also hopeful of securing an exciting new JV project for hybrid access solutions on the Western Isles with existing Tier One clients.
Q) What is your role on these projects?
A) Lyndon SGB are providing full contract packages for both scaffold, Mastclimbers™ and hoists – hybrid access solutions in action.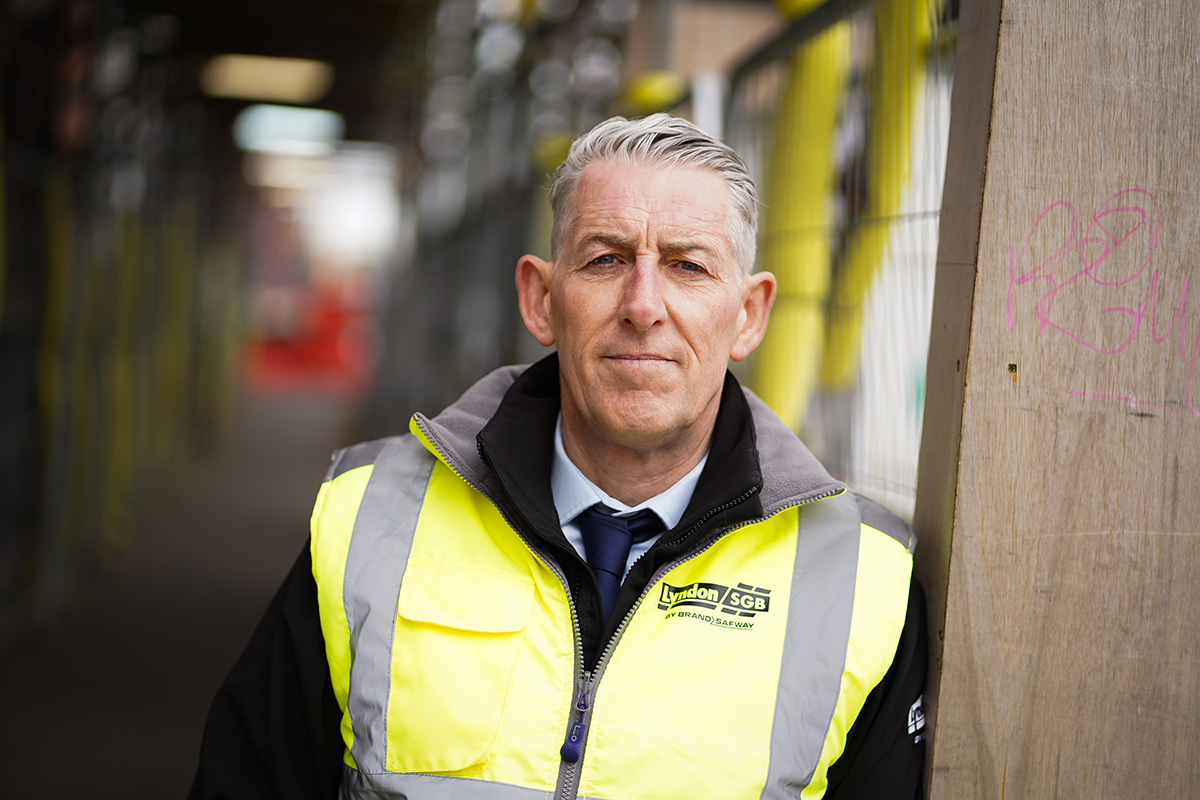 Q) How would you describe the Scottish construction sector at the moment?
A) The market is very buoyant in Scottish construction right now. There are a great many fascinating modern, modular projects to work on, as well as exciting new infrastructure contracts alongside the more traditional heritage, conservation jobs Scottish cities like Glasgow and Edinburgh are famous for.
Being the UK's premier provider of scaffolding and hybrid access solutions, backed up by the leading global access provider of Brandsafway, Lyndon SGB is well placed to serve them all.
Q) How competitive is the market and how do you stand out?
A) The Scottish construction sector market is very competitive and challenging right now due to increasing costs throughout the sector and the business. But we are in an excellent position at Lyndon SGB to offer our clients a full JV/hybrid access solutions service, with superior logistics and a most robust supply chain. Being part of BrandSafway gives us an enormous physical, logistical and intellectual resource backing.
Q) What do you consider to be some of the biggest challenges – and opportunities – currently facing the scaffolding and access sector?
A) Without a doubt the biggest challenges are the erratic, rising costs of materials and fuel and the difficulties with finding good labour, which is a genuine issue right across the scaffolding sector and construction industry right now. The scaffolding and access work is there, we as a well-established, large-scale company are more than capable of doing that work and it's our mission to make sure we have the right people in place whenever and wherever the customer needs us.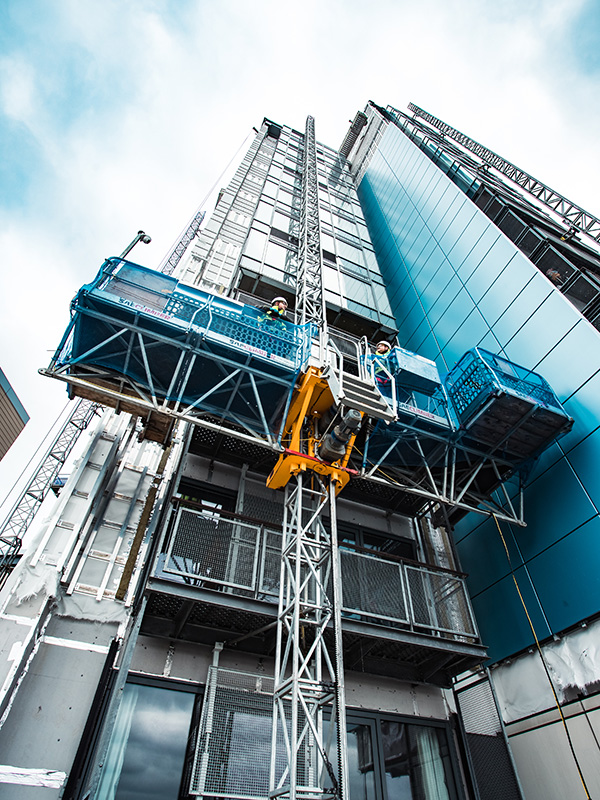 Q) What should the industry be doing to help attract the next generation of scaffolders in Scotland?
A) The construction market is booming, and scaffolding too. And both are really great careers. Take my career for example. I started on the tools, worked to become a supervisor, then estimator and moved into management. And I am now regional manager for Scotland for the UK's biggest scaffolding firm. It's been a great career and I have loved it and still do so. Of course, I've had to work hard to achieve that!
What I notice sometimes today is that we still have young talents working for us who, with all the employment benefits we offer, are making really attractive salaries (after) a year on the tools. If they work hard, they may be offered career training and development opportunities which may lead into scaffold design, estimating or management roles. But sadly, some of them are choosing to leave the safety of our long term, solid career environment – attracted by the lure of short term, self employed offers from other employers. It makes no sense to me.
Lyndon SGB is a truly great employer, offering really fantastic career opportunities. The exciting, different, varied work is out there and we are inviting folk to join our internationally-backed brand, and have a rewarding, long career.
Q) Finally, what can you tell us about new products/innovations you'll be introducing to the market, or have already introduced recently?
A) As well as utilising the world's largest construction hoist – the Alimak 'Mammoth' – via our Taylor's Hoists brand and the latest Mastclimber™ mechanical access technology, we are also starting to price jobs for BrandSafway's QuikDeck® suspended access system, which is rolling out on top projects nationwide now. This Lyndon SGB-exclusive BrandSafway product offers the advantage of safely working on an open, modular platform.
QuikDeck® components can be operated by just one person, require no special tools or skills to assemble, is safe and quick to erect and can adapt to fit most shapes and sizes — making it the ideal solution for a variety of projects, from bridges, to airports, boiler shutdowns and much more.
It's another example of Lyndon SGB's hybrid access in action. Watch out for it here on Scottish projects soon.