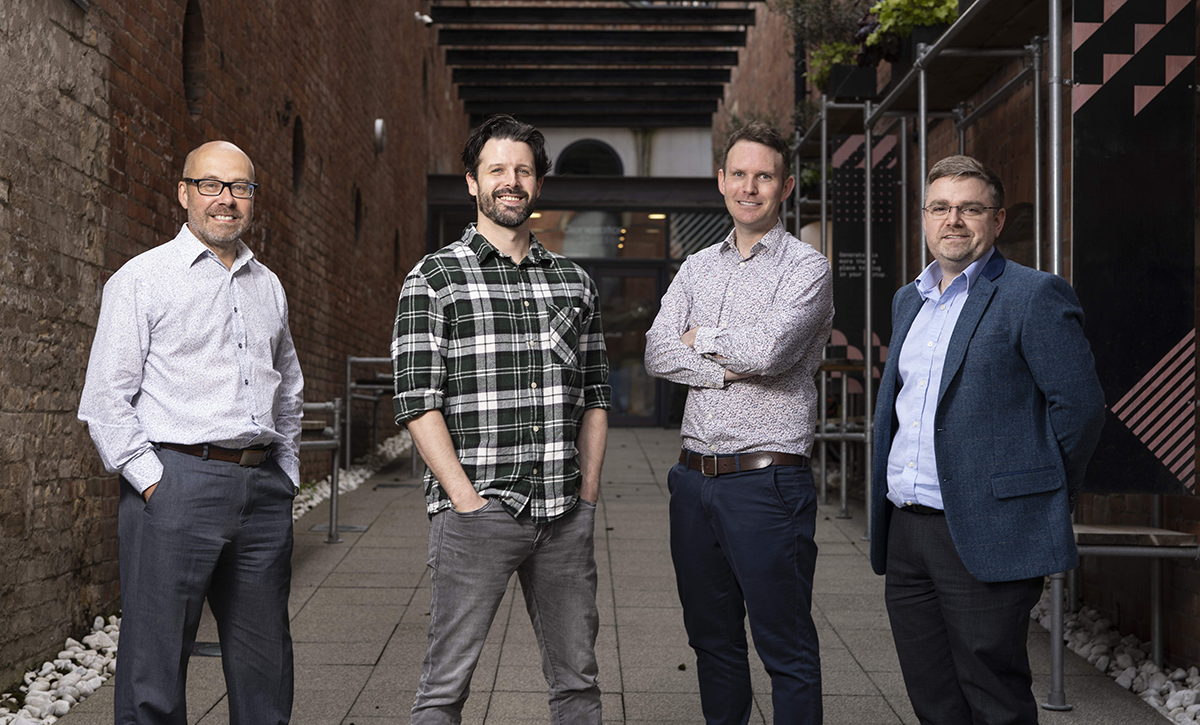 A global MEP design consultancy has announced several senior promotions as the business ramps up growth plans.
Black and White Engineering (B&W) has appointed Scott Wilson as UK and Europe regional head of sustainability. Charlie Bater, Karl Snowball and Grant Dalgleish, who were previously associate directors, have become technical directors. While Jonathan Robinson-Hoare and Craig England, who formerly held principal engineer roles, have become associate directors.
In the last year, the consultancy revealed it has grown its UK and Europe headcount by 83%, and now employs a number of specialists across the UK with offices in Edinburgh, Newcastle, and London.
As the new UK and Europe regional head of sustainability – previously UK head of sustainability at B&W – Scott Wilson is responsible for the development and delivery of B&the firm's sustainability agenda. He said, "Our sustainability expertise has played a key role in our growth and seen us secure large-scale projects, including data centre design, as well as commercial property. For example, such as Sedgefield-based NetPark, where low carbon design is fundamental and Warwick Building in Kensington, a refurbishment project targeting BREEAM Excellent and WELL Gold that will almost half its current carbon emissions.
"We've also made our own commitment to sustainability, setting an ambitious target of becoming net zero carbon by 2030. As part of our pledge, B&W has committed to measuring and reporting its greenhouse gas emissions on a regular basis and implementing decarbonisation strategies through real business changes and innovations, including efficiency improvements, incentivising sustainable transport and reduction of waste to landfills. We embed sustainable design across all of our projects and it's a key driver in everything we do, and deliver, as a business."
Technical directors Charlie Bater, Karl Snowball and Grant Dalgleish have a combined 45 years of experience in the MEP design sector. B&W said Karl has specific expertise in technical delivery and the development and implementation of Building Information Modelling (BIM). Charlie is experienced in project delivery and ensuring design concepts are practically feasible, predominantly in the data centre sector, and Grant is a 'seasoned' building services electrical engineer who leads the MEP design process across data centre client projects.
Steven Horn, UK & Europe director at B&W Engineering, added, "Bolstered by our team's expertise, knowledge and technical strength including our increased sustainability offering, we have experienced rapid global growth in the last two years. Our recent series of promotions are well deserved and each of them have played a key role in our organic growth and more than doubling our revenue.
"As we embark on our next stage of growth, we are focused on further expansion into Europe, where we're planning to win more projects and work even more closely with all of our clients.  We've got an incredibly dedicated and highly skilled team that we not only continue to retain but develop and grow through a culture of excellence in people, design and service."
New associate directors Jonathan Robinson-Hoare and Craig England have both been with B&W for over two years in engineering design roles. Craig has spent over 40 years in building services and has experience across retail, education, healthcare and mission-critical MEP design. Jonathan's experience includes knowledge of electrical engineering and how this influences the design of a data centre which plays a 'pivotal' role in B&W's delivery of data centre design projects.