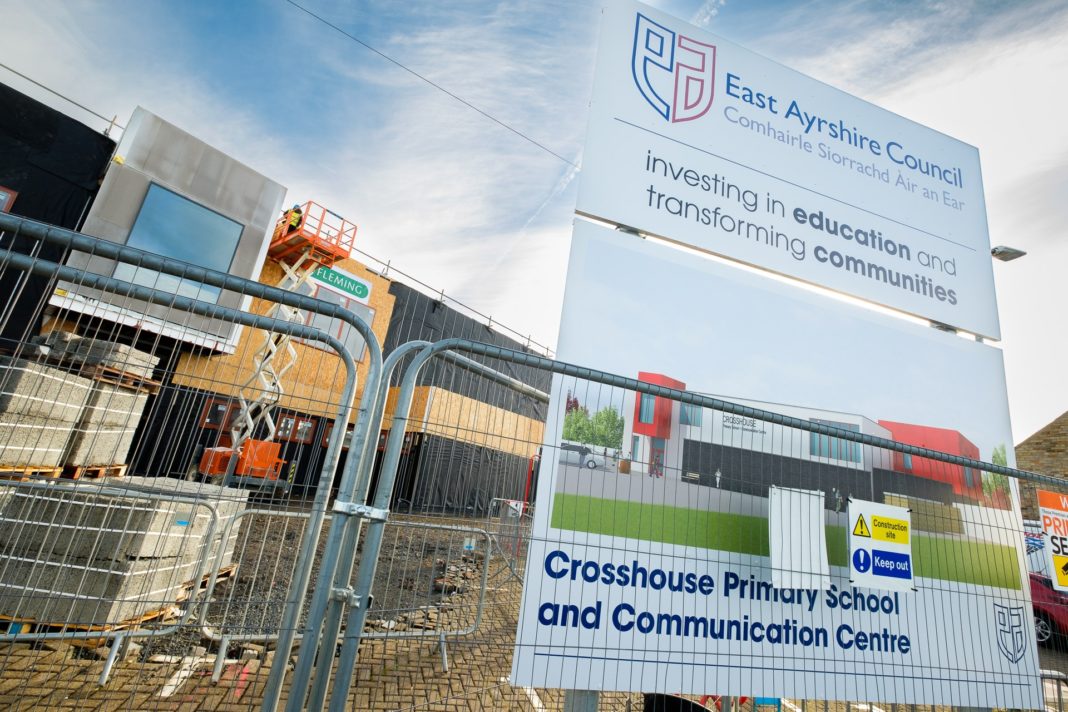 FLEMING Buildings Ltd has commenced work on the £6.8 million build of an extension and complete refurbishment at Crosshouse Primary School and Communication Centre.
The two-storey extension at the Kilmarnock school will house a new integrated dining and PE block, plus five additional teaching spaces for both primary school and communication centre use – each of which will have dedicated quiet rooms.
The existing school building will also be completely refurbished, with the outside seeing the creation of a new running and cycling sports track, sports pitch, and fun landscaped areas for outdoor learning and play.
Ronnie Burrows, director of Kirkintilloch-based Fleming Buildings Ltd, said, "Fleming Buildings has extensive experience building new schools across Scotland and are delighted to work with East Ayrshire Council in the delivery of this exciting project within Crosshouse. Partnership working is an essential part of any project for Fleming. We are committed to working with the local community, the school community and the council to ensure that the new school is delivered on schedule."
Councillor Fiona Campbell, cabinet member for lifelong learning, education and skills and culture at East Ayrshire Council, said, "I was very pleased to visit Crosshouse Primary School and view the progress on site. The extension is really taking shape and it is easy to imagine how impressive the school is going to be when it is completed.
"I know that the children are really excited about their new school and are planning special events in the coming months, including a time capsule to capture their memories of their old school. Headteacher Mrs Gaitens will continue to work closely with the team from Fleming and keep parents and carers up to date as the new building takes shape."