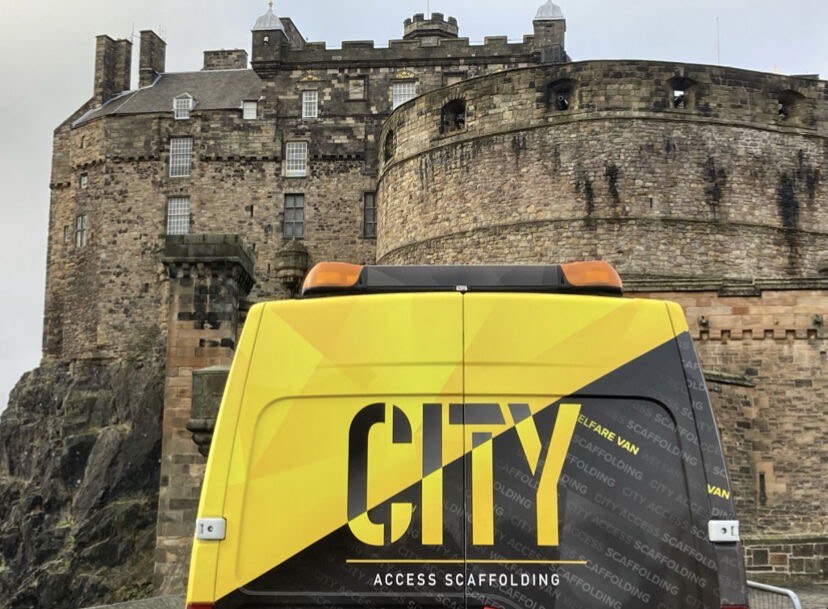 MIDLOTHIAN-based City Access Scaffolding entered 2022 with a spring in its step after securing two prestigious NASC Awards at the end of last year.
The business triumphed in the categories of Apprentice of the Year and Health & Safety (1-66 employees).
The wins are the latest endorsements for the company, which was founded in 2014 and has since grown to the point where it is taking on increasingly significant projects.
City Access, which has 44 employees, was recently awarded a Historic Environment Scotland contract, meaning the firm could be called upon to provide assistance on projects on historical structures ranging from Edinburgh Castle to Holyrood Palace.
Mark Skinner, technical director of City Access, told Project Scotland that the award wins provide important recognition for the business and give employees confidence. The company isn't interested in standing still, however, and is determined to use the success as a driver to improve even further.
Mark revealed that the health and safety award validates the 'proactive, forward-thinking' approach the firm takes to such issues. He explained the business utilises app-based resources and video tutorials. During the first Covid lockdown, City Access created a video showing how to tie and erect scaffolding safely while adhering to social distancing measures, which was taken up by Build UK.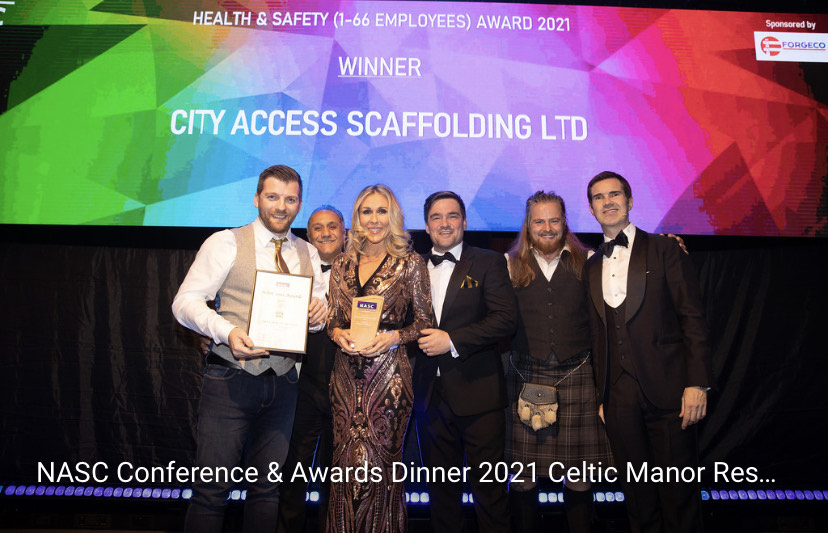 "If you're constantly moving forward and creating new things that aren't on the market, or going above and beyond, then you're always going to get better," Mark explained. "That's the drive for us.
"We're constantly putting new initiatives in place, we aren't afraid to adopt forward-thinking approaches and encourage our team to come to us with fresh ideas.
"With video risk assessments, you're looking at best practices on how something is actually done. The written aspect is always going to be there, but a video tutorial hadn't really been done before."
Mental health awareness is also of vital importance, which Mark revealed is driven by performance director Kirsty Allan. Employees can embark on an eight-week mindfulness course if they wish, and the company aims to constantly touch base with people. City Access has developed a relationship with the Joshua Nolan Foundation, including raising over £2,000 for the Edinburgh-based charity.
The business was equally proud of its other award win, for Apprentice of the Year. The accolade went to 22-year-old Adam McLennan, with judges highlighting his work ethic, initiative and selfless attitude.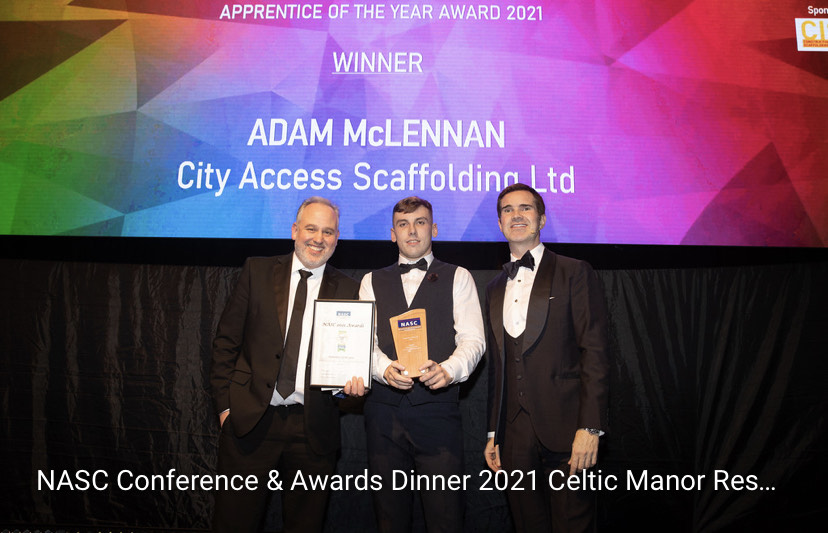 Kirsty has revealed the business is passionate about providing opportunities for the next generation of scaffolders and has signed up to the UK Government's Kickstart scheme.
"We are massive on apprenticeships," she added. "We are passionate about the next generation of apprentices; we have established a detailed programme that not only aids their practical experience but also supports their wellbeing, finances, and encourages our apprentices to set professional and personal goals."
Looking ahead, the firm has a busy order book for 2022 with a diverse portfolio of projects set to be undertaken. Mark revealed that the business is fielding a lot of requests for encapsulation and temporary roofs, with many clients looking to enclose their work
Recent projects have included Edinburgh's new Gleneagles townhouse in St Andrews Square, where a temporary roof was required to protect historical features. The company provided a designed truss out scaffold solution, which included a bespoke bird cage platform.
The firm also returned to the Scottish Government's St Andrews House building after the client required access to the South Boundary Wall overlooking Waverley Railway Station. As the wall is located on a bedrock cliff face with 'minimal' footing for the scaffold, the team used a designed anchored tie/support detail at the base of the scaffold and a slung/hanger system where footing was non-existent. The scaffold was splayed in most areas of the 157m-long wall and City Access erected a small roof system while shrink wrapping the external face to shelter from the wintry weather to ensure the client's works were unhindered.