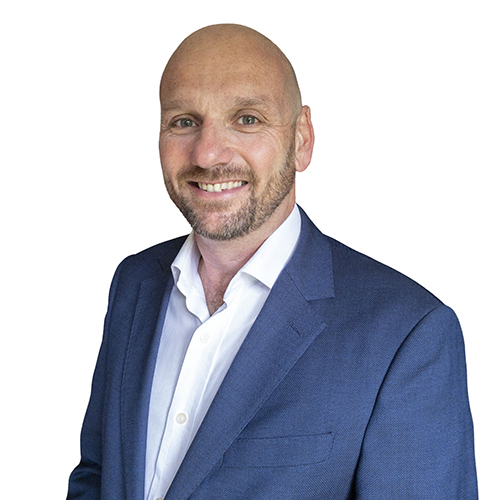 CONSTRUCTION consultancy Soben has announced a new structure for its operation in the UK and Europe, with the launch of Soben Specialist Services EMEA, and Soben Consultancy UK & Europe.
Soben Consultancy UK & Europe will be led by Derek McFarlane, former EMEA director of Buildings & Places at Soben. Andrew Gallacher, former Soben EMEA MD, moves into the role of Soben Specialist Services EMEA MD.
Soben Consultancy UK & Europe will focus on providing cost, project, programme and risk management consultancy services. Soben Specialist Services EMEA, meanwhile, will retain responsibility for the group's other services including bills of quantities, measurement, change management, and carbon accounting.
The launch of the new structure is underpinned by a new brand identity for Soben, created by Studio Up North (SUN).  Soben said the new identity is also part of the organisation's focus on global expansion, highlighted by its launch into Asia Pacific last month, and the opening of its North American and Latin America offices early last year.
The new brand identity is said to bring into focus Soben's key values: honest, brave, dynamic, inclusive, and introduces the new tagline 'Shaping the Future with Integrity'.
Soben founder and CEO Scott Smyth said, "Soben EMEA is the founding business within the Soben Group and remains the largest business unit. As we developed our business plans and more clearly identified our objectives, it was apparent that establishing two distinct business units to deliver our services in EMEA was the right decision for the business.
"I am delighted to confirm the promotion of Derek McFarlane as managing director of Soben Consultancy UK & Europe. A dedicated MD enables complete focus on the development of our consultancy services to a new and growing client base and greater collaboration with the other business unit leaders in the Americas and APAC.
"In the role of managing director for Soben Specialist Services EMEA, Andrew Gallacher will continue to build on our core bills of quantities service, but also grow our new service offerings which include carbon accounting and quantity benchmarking. With Derek leading Soben Consultancy UK & Europe and Andrew leading Soben Specialist Services, and the launch of our new brand identity highlighting our purpose and values, I am confident that our EMEA business will continue to go from strength to strength."