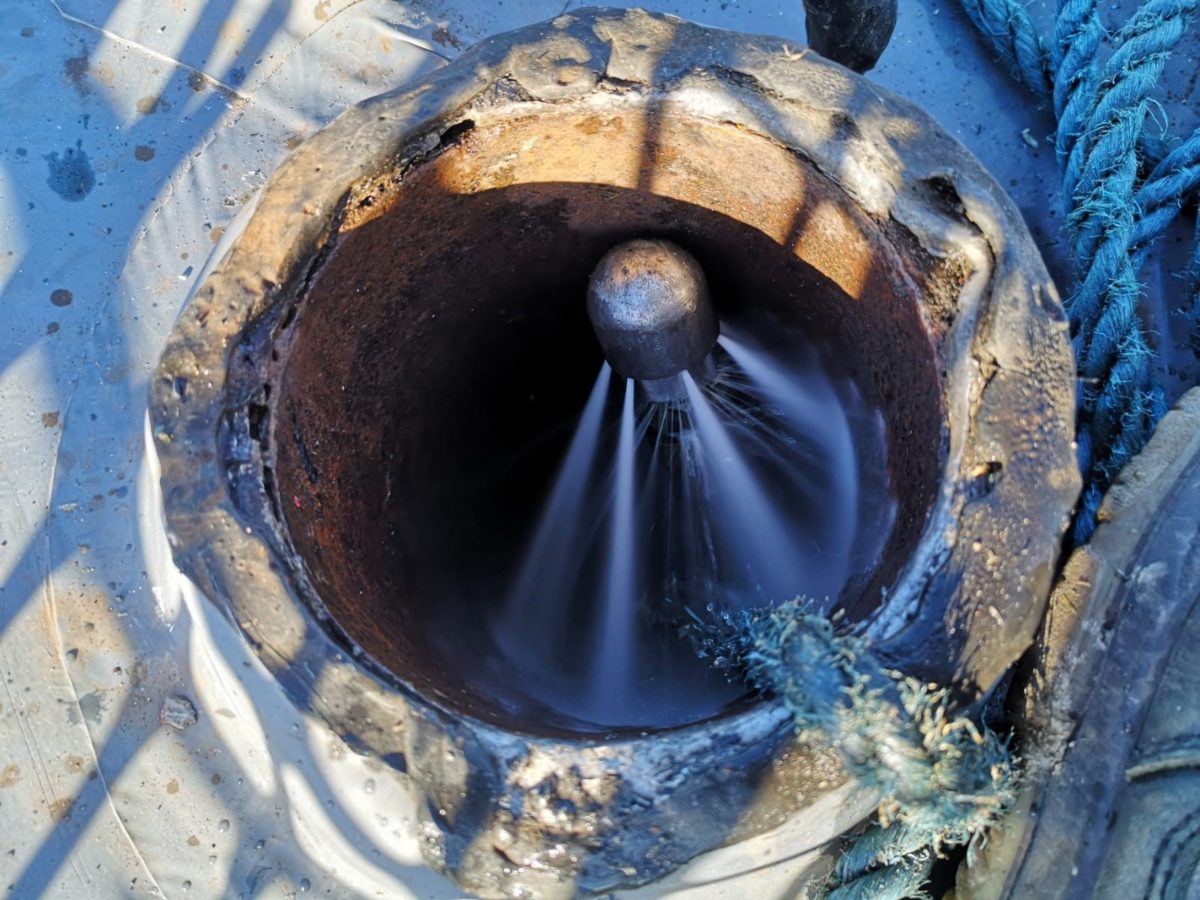 SPRAY lining technology smooths high rise pipe challenge
Cast iron pipes in blocks of flats in Edinburgh have been given a new lease of life thanks to spray lining technology, in a process that allows residents to stay in their homes during the drainage rehabilitation programme.
The multi-layer liner has a design life of 20 years and has been tipped to help minimise the risk of pipe blockages and internal wastewater floods in the high-rise homes.
Drainage and wastewater specialist Lanes Group plc has carried out the downpipe spray lining in two 13-storey blocks of flats as part of a wider programme of work being carried out to upgrade the homes.
Lawrence Begley, regional manager at the Lanes Edinburgh depot, explained, "We've invested in this spray technology to deliver a high quality pipe rehabilitation service with least disruption for tenants. For this project, spray lining has significant advantages over the alternative pipe rehabilitation solution, which was to install cured in place pipe patch liners or full liners.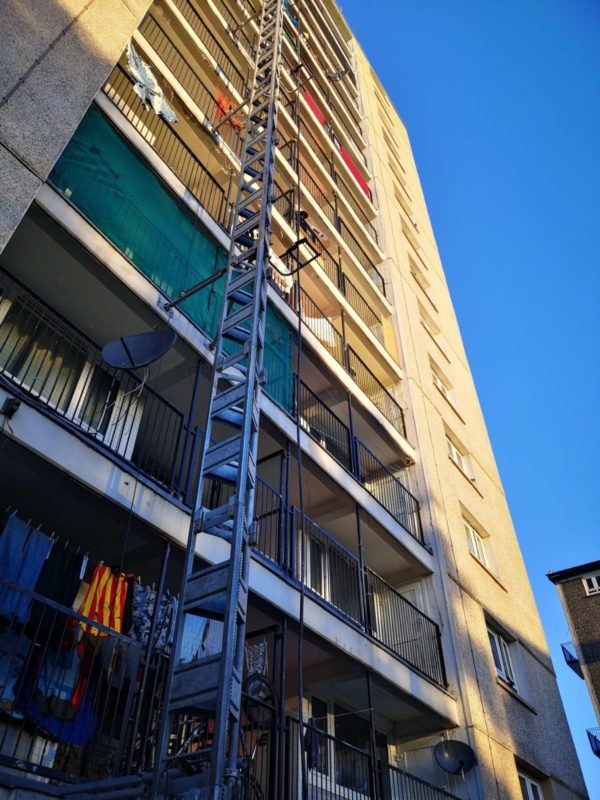 "We're pleased with how the first two projects have progressed. They've demonstrated that spray lining downpipes in medium height buildings like this is a sustainable and cost-effective solution."
Each block of flats has four of the 150mm diameter downpipes, one on each corner, running the full height of the 40m building.
Lanes revealed that, over many years, the build-up of rust, scale, and other deposits in the pipes had increased blockage and internal flooding risks.
Engineers used a Picote pipe cleaning and spray lining system to mechanically remove these internal deposits and smooth the surface of the pipe. The same machine was then reconfigured so it could be used to apply five coats of epoxy resin to the inside of each downpipe.
This created a 5mm thick surface along the full length of the downpipe which Lanes revealed had the designed resilience of a patch liner.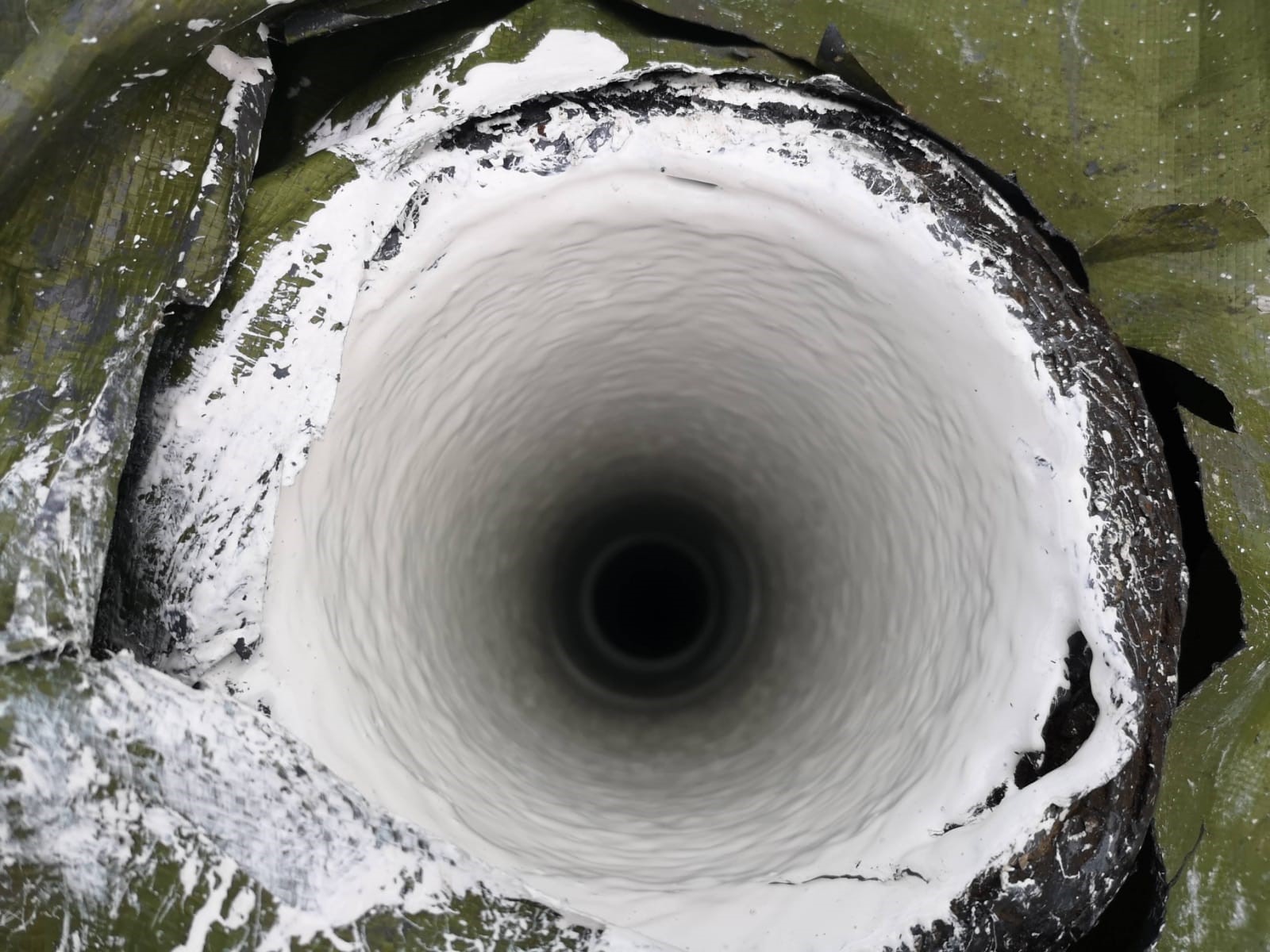 A four-person Lanes team, including a CCTV drainage survey unit and a jet vac tanker crew, carried out the spray lining.
Lawrence Begley added, "There were a lot of lateral connections into the downpipes. With CIPP lining, we'd have had to reopen every connection in each flat once the liner was installed.
"Tenants would have had to move into temporary accommodation while this was being done. With spray lining, tenants could stay in their flats, with alternative arrangements put in place for toilet and water use for just a few hours.
"This kept disruption to an absolute minimum and meant the pipes could be rehabilitated with the most cost-effective and sustainable solution."
With cured in place pipe (CIPP) lining, a resin impregnated glass fibre sleeve is placed in the pipe where the resin hardens to create a new pipe within a pipe.
Patch liners are usually up to 1.5m long. Full liners can be up to 200m long. Lanes added that installing full liners is often the best solution for rehabilitating surface water downpipes from roofs to ground drainage systems, where there are no foul drain lateral connections.