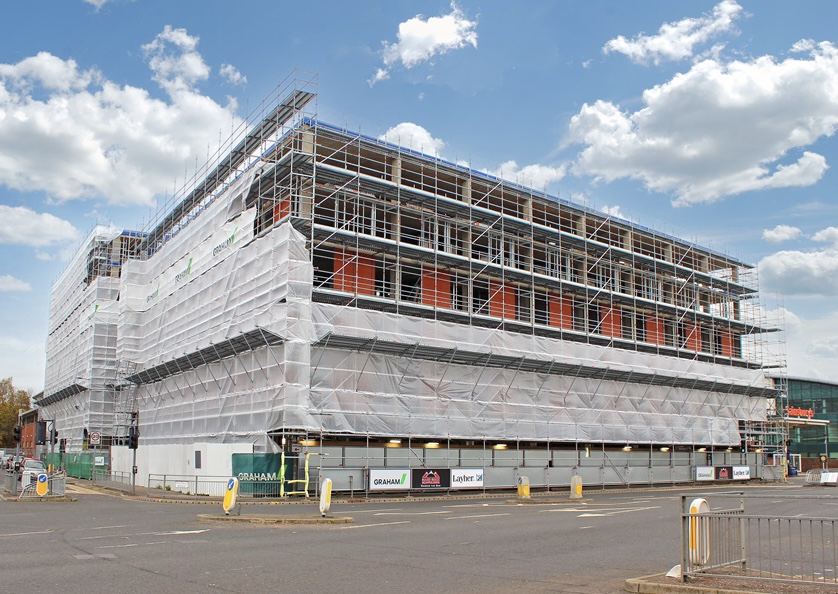 HARD Rock Scaffolding has made extensive use of the Layher Allround Lightweight system to provide multi-level façade access for Graham Construction – main contractors for the new build student accommodation at Westfield Road in Edinburgh.
"The facility is designed to provide 396 rooms over seven floors, including ground level, and will be operated by Watkin Jones," said Robert Hutchison, Graham Construction project manager.
"The facility comprises a series of façades, many of which include recesses, so the need for the scaffolding to follow this layout is paramount and is being fully met by the Layher equipment."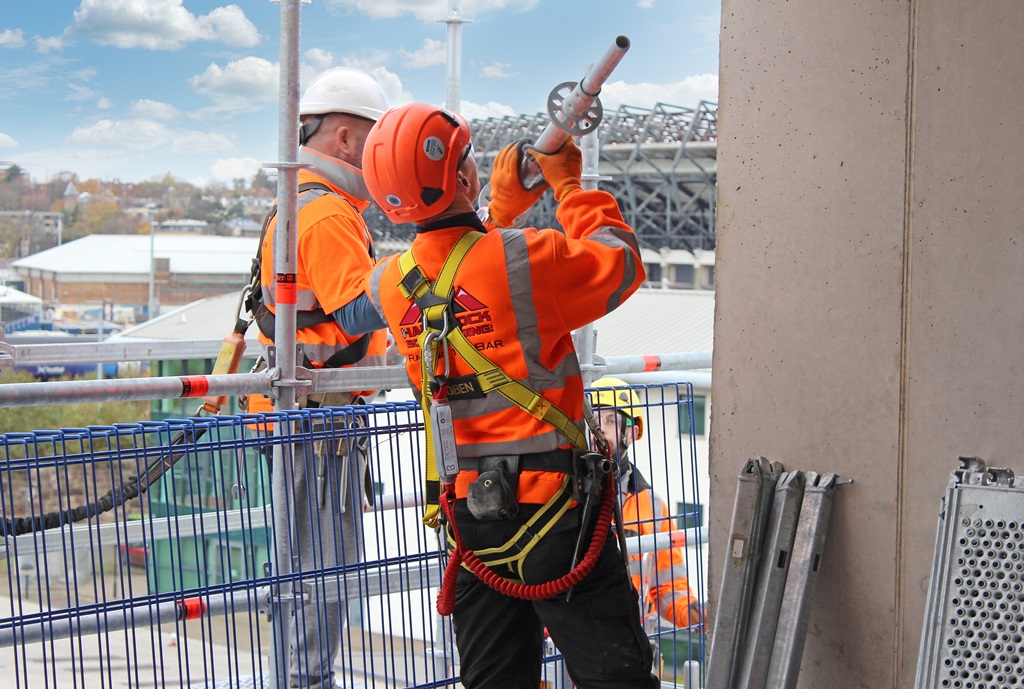 Layher's stair access systems to all levels are designed into the structure, which is also said to benefit from the use of steel decks and toe boards throughout.
Significantly, Layher explained that the wide choice of its deck designs has helped to accommodate the 'precise dimensions' of the building, ensuring potential gaps are filled throughout.
Pedestrian walkways below two of the adjacent main roads have also been created using a combination of protective fans constructed from the Layher deck system and the company's Protect panels to create a barrier between public access areas and the working site.
"Critically, Layher scaffolding design requires only minimal cross bracing to be installed so we have been able to include virtually clear walkways throughout," added George Brown, contracts manager at Hard Rock Scaffolding.  "This is of particular note where sizeable components, such as window frames, have to be brought onto the scaffold and then moved to the correct position for fixing."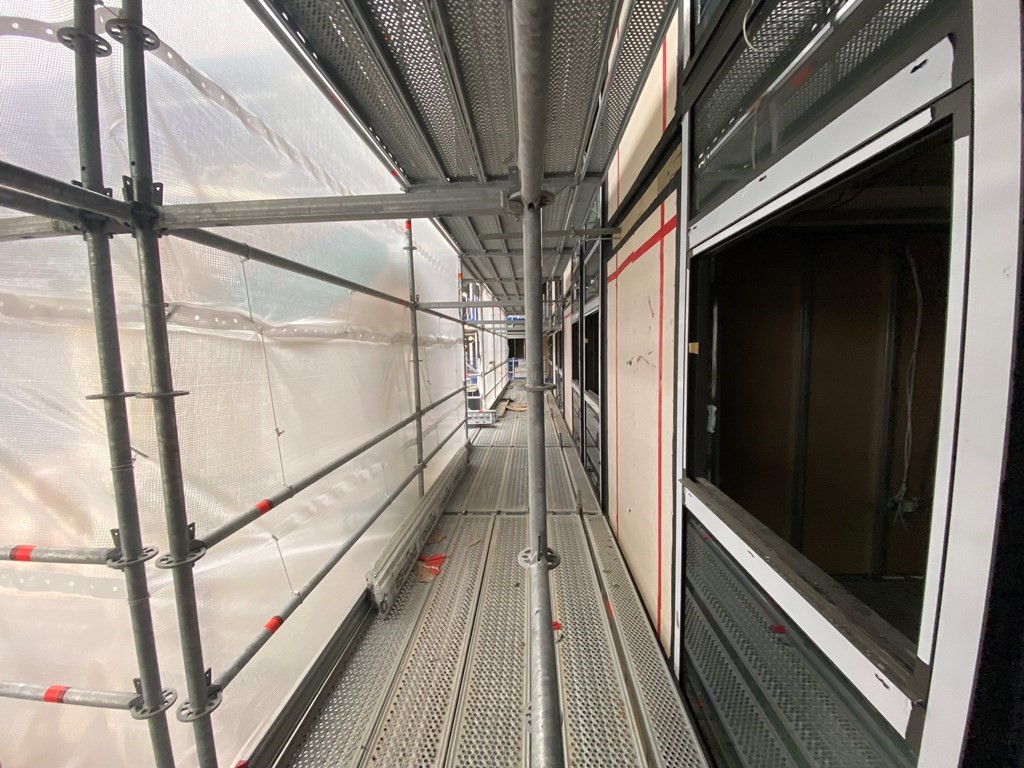 Sean Pike, Layher's UK managing director, commented, "While our scaffold systems are able to meet the installation needs of a range of structures – from bridges to industrial plants – the benefits offered are always in the spotlight with façade installations.
"The installation at Westfield Road in Edinburgh is a prime example and we are delighted that the team at Hard Rock Scaffolding have been able to make full use of our Allround Lightweight system to meet clear access objectives on the project."