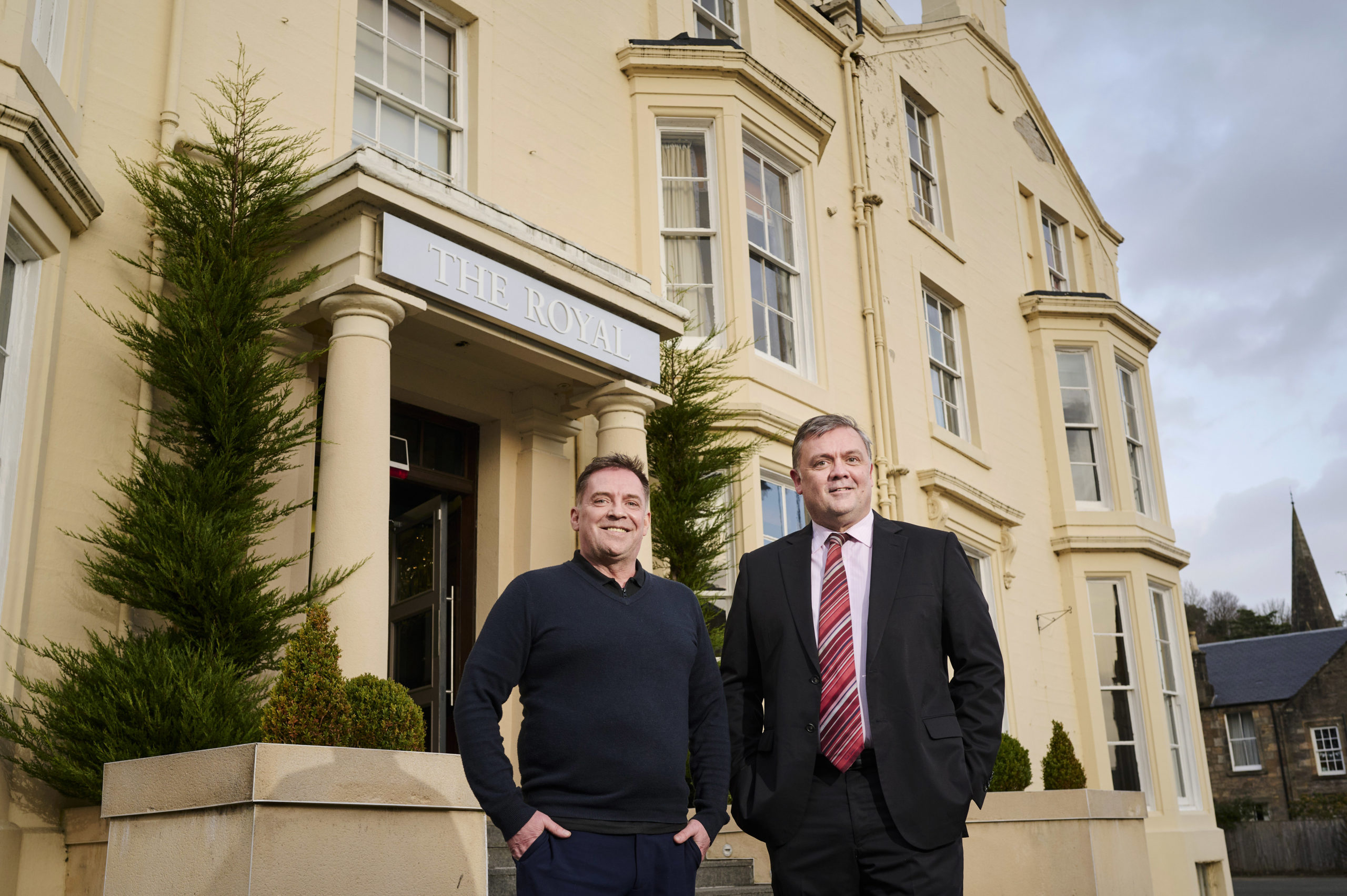 BRIDGE of Allan locals were treated to Chinese New Year celebrations as part of an event to showcase an ongoing project at the town's historic Royal Hotel building.
Hosted by Fairview International School, the event offered a chance to get updates on works to adapt the former hotel building into becoming part of the school's campus.
It featured a performance by Yee's Hung Ga Kung Fu Association, as well as further entertainment from local legend, Max the Piper.
After the performances, guests were able to go into the building and see a collection of old photographs of the historic building in its past life, as well as see the plans for what is to come.
The former hotel is described as an 'iconic' Bridge of Allan building. Following its purchase of the building in June 2021, Fairview International School unveiled ambitions to restore and transform the building to its past glory.
The transformation is the vision of John McHarg, from JMC Architecture, who has designed the layout of the building to be repurposed for school use whilst paying homage to the building's history. The project is being managed by Bridge of Allan-based project manager, Scott Abercrombie, as the former hotel becomes part of the extended school's campus, with boarding facilities, additional learning spaces and spaces for community use.
The first phase of the project, which started onsite in the summer of 2021, is set to be completed in late spring 2022 – with key work including essential grounds maintenance, the development of the community areas, development of the  living areas and the opening of the pastoral and study spaces.
David Hicks, Fairview International School headteacher, said, "It's exciting that we have been able to showcase our plans for The Royal as we get ever close to the launch. As well as becoming an addition to our campus, the facility will serve as a venue for the local community.
"Our vision is that of a community hub for learning and events as well as for the use of local residents. It's even more special that we have been able to celebrate the building and Chinese New Year with the local community with brilliant performances from Max and Yee's Hung Ga Kung Fu Association."
John McHarg, of JMC Architecture, added, "I have been involved in the conservation and renovation of many buildings around Scotland so I was absolutely delighted to be asked to assist in the renovation of such an iconic and much loved building in the heart of the Bridge of Allan community.  As always, buildings of this age require specialist knowledge and experience in any development and it is this that I will be bringing to all aspects of the project.
"It is my belief that the ongoing transformation will breathe new life not just into the building but also to the community as a whole."