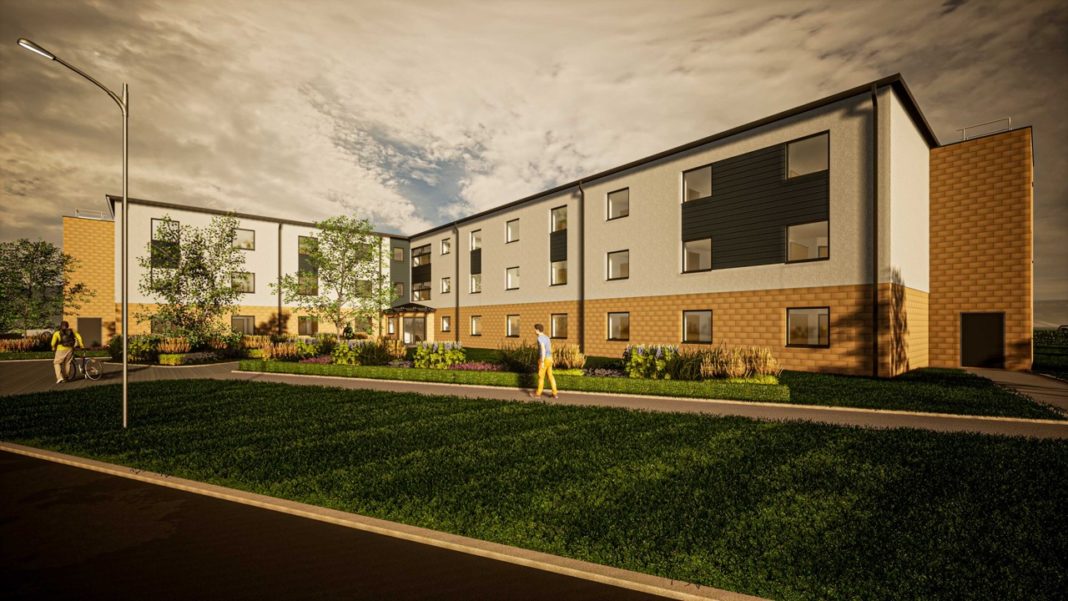 CALEDONIAN has commenced the manufacture of 319 single living accommodation units for the expansion of RAF Lossiemouth.
The Nottinghamshire-based firm is working in partnership with Robertson Construction, which is leading the overall expansion of the northerly base.
It said the works will provide 'high quality' accommodation that is in compliance with the base-specific development plans, with it also 'exceeding' previous standards by providing more spacious and improved quality accommodation for RAF personnel.
Split across five separate blocks, the project will provide en-suite rooms, social, communal, and ancillary space for junior ranks, senior non-commissioned officers and officers alike. The modules will be supplied more than 90% complete, which the firm said will ensure the client's investment in an off-site solution provides 'maximum' benefit by minimising on-site works.
Caledonian has 'considerable experience' working with the defence infrastructure organisation (DIO), having delivered over 14,000 bed spaces over the past 15 years, and the award of this contract continues to reinforce its presence in this sector.