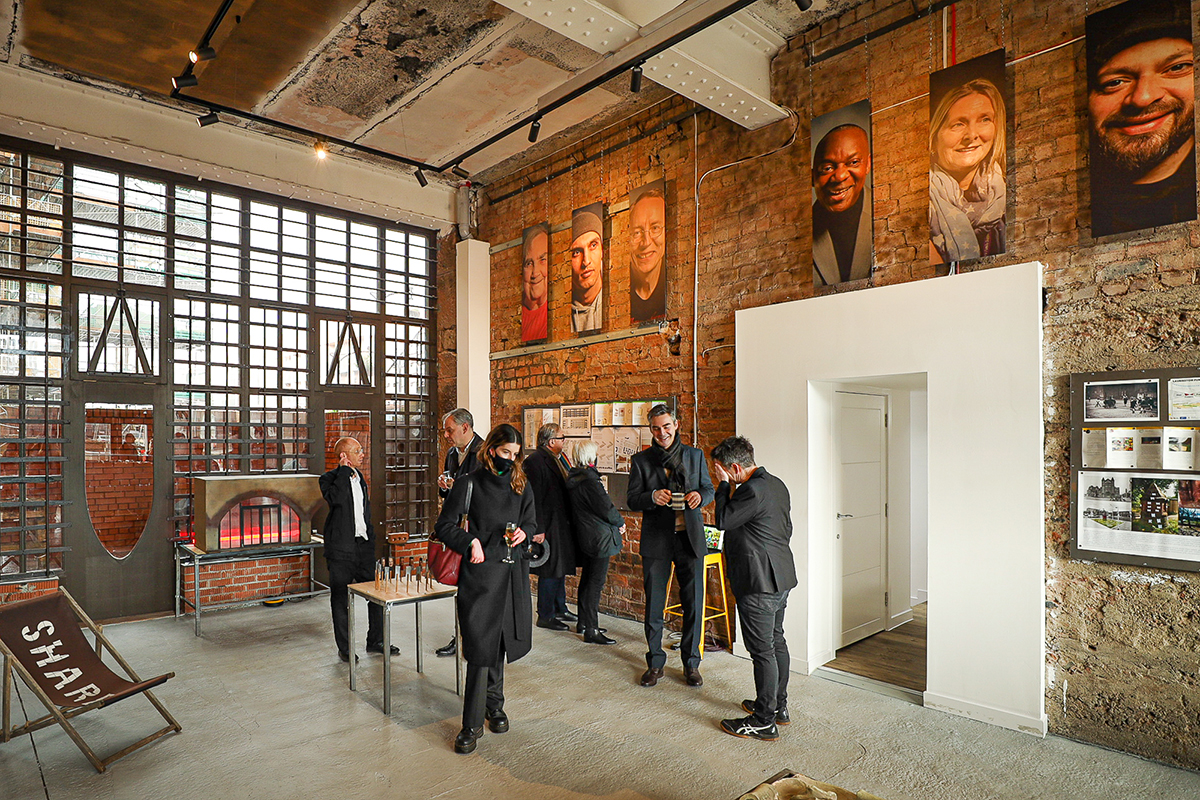 URBAN Union has opened a new community space featuring a gallery and exhibition area at the historic 166 Gorbals Street building in Glasgow.
Built in 1900 and designed by architect James Salmon, the A-listed building was once home to the British Linen Bank but lay derelict for decades. It was acquired by Southside Housing Association in the 1990s and has recently undergone a £2.6 million restoration.
Since work was complete in 2020, the ground floor commercial space has remained unoccupied but has been transformed into Urban Union's new sales and marketing suite and a community space.
The local community council and Laurieston LDG are already taking advantage of the space, which has been made available by the housebuilder and regeneration specialist free of charge. The gallery and exhibition area currently features Laurieston's Living Legends, a WAVEparticle project commissioned by Urban Union and a sculpture designed by local children featuring 33 languages illustrating the diverse community.
Neil McKay, MD of Urban Union, said, "166 Gorbals Street is one of very few listed buildings in the Gorbals area, sitting prominently beside our Laurieston Living and Bedford Street development as well as the major thoroughfare which connects Glasgow's southside to the city centre. As regeneration specialists, we're focused on building communities and further transforming Laurieston into a dynamic quarter of the city. We jumped at the chance to take on the previously unused commercial space in this historic building and look forward to using it to showcase our plans for the continued revitalisation of the area."
Donna Reilly, head of development & investment at Southside Housing Association, added, "We're really proud of the work that has been done to restore this beautiful building back to its former glory and preserve its rich history. A lot of effort has gone into restoring or replicating its unique features, so it's great to now see the commercial space being used by Urban Union."
In the coming months, the building will also host Urban Union's sales and marketing suite where potential buyers can learn more about the Laurieston Living development. Urban Union plans to deliver four phases over a nine-year period.
In the first phase, 364 affordable and private homes were delivered in partnership with New Gorbals Housing Association. A further 190 homes are currently being developed as part of Phase 2, due for completion this spring.