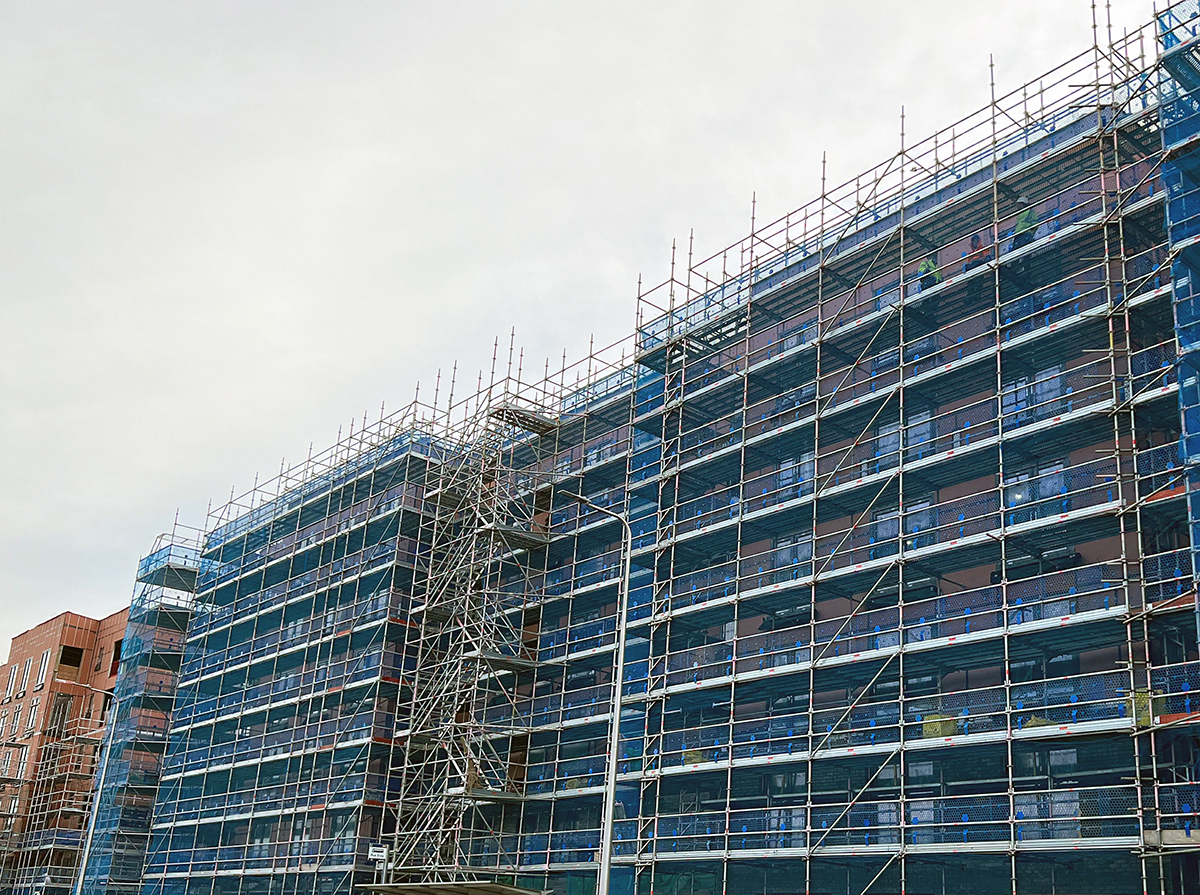 TRAD UK has been working with Zeus Industrial Services on a major housing project on Dalmarnock Road in Glasgow, using the Plettac Metrix system to reduce time spent erecting and dismantling scaffold and to help meet design challenges.
"This important project is on a challenging site," explained Colin Wilkie, MD at Zeus Industrial Services. "The building design is not generic, so no elevations are the same. The roadside elevation has different sizes of returns, and the plot is beside a live railway line, so we have to meet strict requirements in terms of scaffolding design and debris netting to protect the railway."
The company has been working with TRAD UK since it was founded three years ago, and TRAD has supplied both traditional tube and fitting, and system scaffold on both a buy and hire basis.
The Dalmarnock Road project, which is being developed by Springfield Homes, will eventually deliver 237 affordable homes, regenerating an area of the city near the train station which used to house a goods yard and which has been vacant for more than 50 years. The project is being built in partnership with the West of Scotland Housing Association, and plans include space for open communal areas and flexible commercial spaces.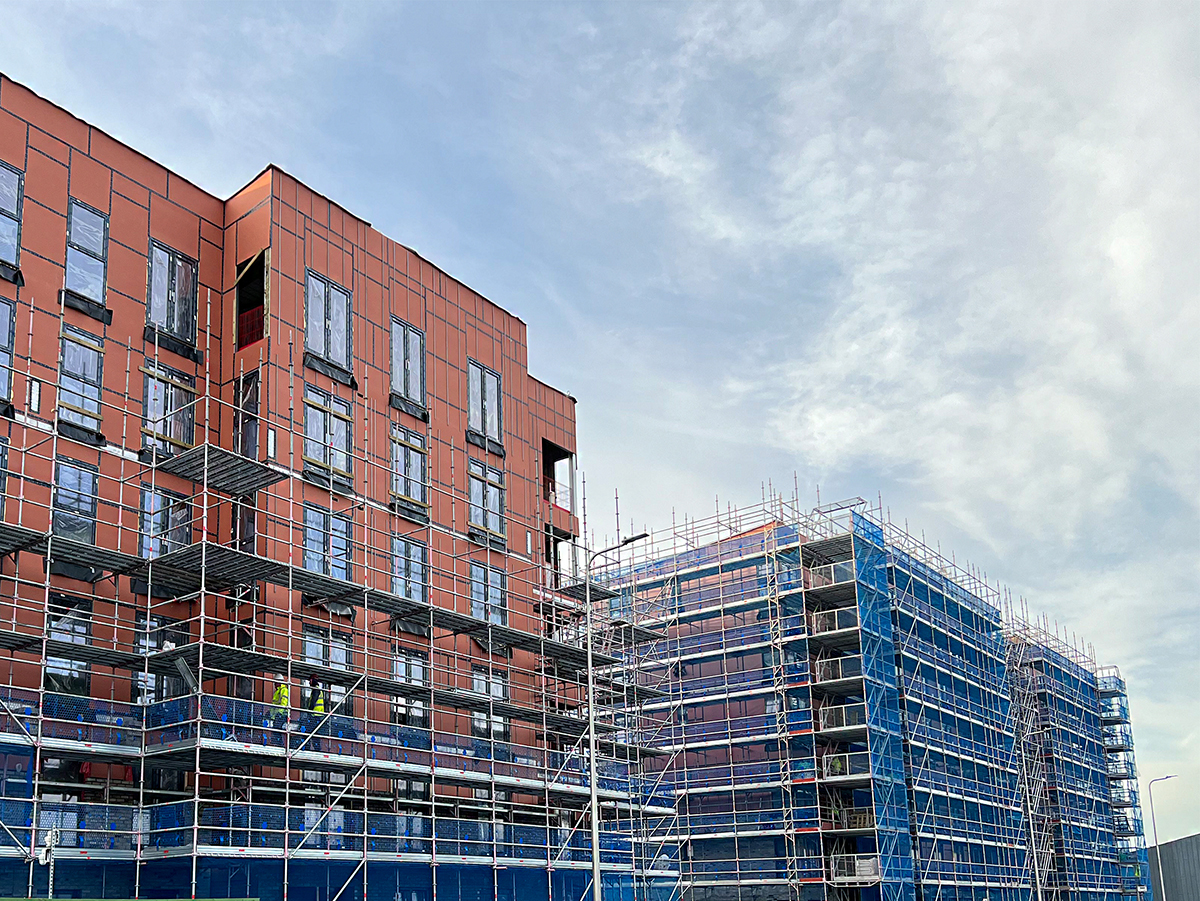 Zeus Industrial Services has chosen TRAD's Plettac Metrix system scaffold, having used it successfully on previous projects. "We believe this is one of the most versatile systems on the market," Colin Wilkie added. "Companies like ours are looking for systems which can be as versatile as traditional tube and fitting, but which increase productivity while maintaining industry recognised safety standards.
"Our productivity is increased by around 50% compared with traditional scaffold and around 25% compared with cup scaffold systems. This results in a saving in both time and money for both the scaffolding contractor and the client – a clear reason why the Metrix system ticked all the boxes for us."
Alan Slater, head of technical and product support at TRAD UK, added, "We are delighted to be working on this important project with the team at Zeus Industrial Services. It's clear from this and many of our other projects across Scotland that the Metrix system scaffold is increasing in popularity. And that's because it is much easier and safer to erect and dismantle, helping contractors to make measurable efficiencies on site without compromising health and safety – in fact, using system scaffolding usually improves H&S on site.
"So far, we have supplied circa 200 tonnes of Metrix scaffolding to the Dalmarnock Road site with another one and a half blocks still to be built. In total, we will have delivered around 300 tonnes of Metrix directly from our depot yard in Glasgow."