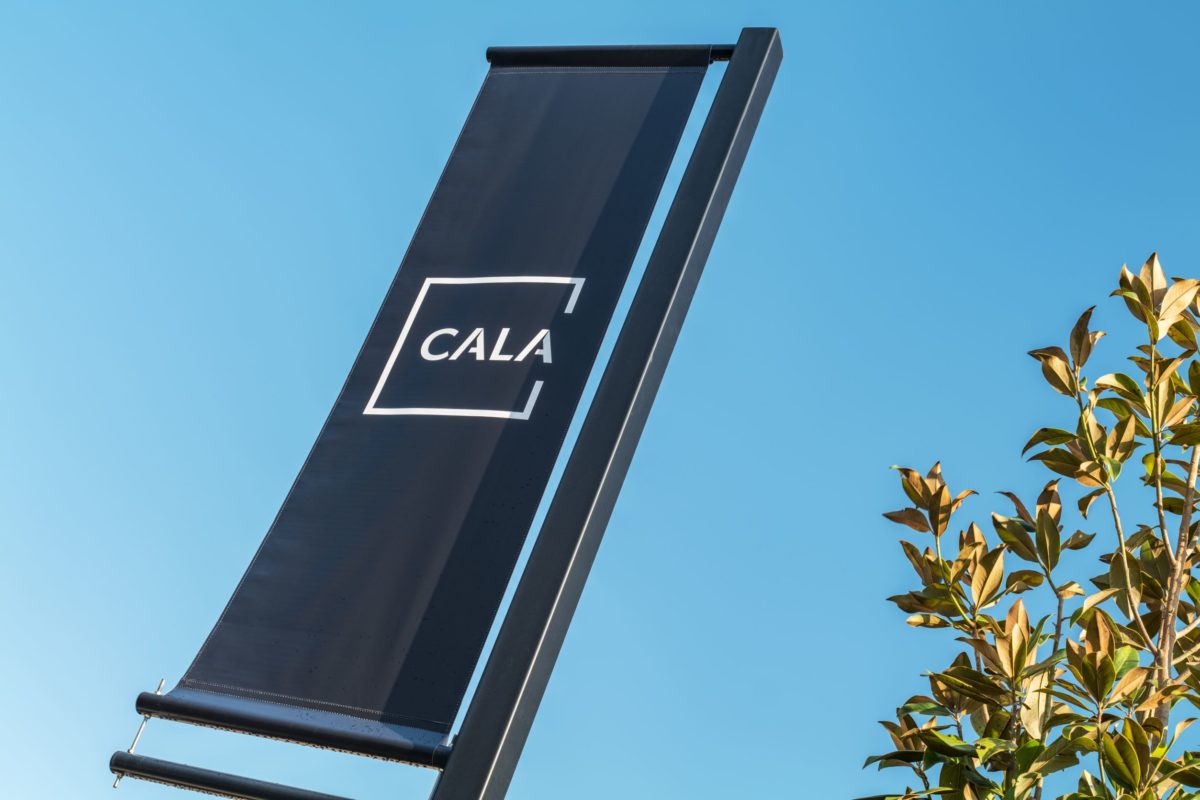 CALA Homes has announced a 'vibrant' new look to reflect the evolution of the business and align with the company's 'customer-centric, innovative, and inclusive' culture.
The housebuilder revealed it has embarked on a five-year plan, which has 'renewed its vision and purpose internally, set out ambitious sustainability commitments and evolved its people approach'.
Cala has worked closely with creative agency, Frame, to shape a new visual identity.
Kim Pointon-Taylor, Cala's director of group marketing, explained, "Cala is incredibly proud of its heritage and brand, and we wanted to honour that. However, it's 15 years since our last major brand refresh and in that time the business has grown and progressed.
"To reflect those changes, we were keen to create a new visual identity to represent the company we all see from the inside – not just a leading home builder, but a forward-thinking employer, a champion of our sector and a business determined to play its part in looking after the planet."
At the time of the last major brand refresh in 2007, Cala was building around 1,000 homes a year – largely bespoke product and executive homes. The firm has grown to deliver around 3,000 homes a year across the UK.
Moving away from its gold and black colour scheme, the revised Cala Homes branding is said to feature: a new simplified logo retaining the black square, but moving toward accessible design with higher contrast lettering and a font choice to aid recognition; new typography for greater legibility; a new spelling of Cala in text passages designed to better meet the needs of customers with visual impairments or dyslexia, and those using screen readers; the ability to produce signage and stationery in a more sustainable way, through the removal of the metallic gold colour; and a more conscious drive toward inclusion and representation across race, gender, sexuality, ability, and age in imagery.
Kim added, "This fresh approach to our brand complements the direction that the business is moving in. Our product range has evolved to appeal to a much broader scope of customers than ever before, in more locations than ever before, making a Cala home an attainable aspiration for many more homebuyers.
"The rebrand has also allowed us an opportunity to ensure our brand is accessible for all, meeting the needs of customers and stakeholders with impairments or disabilities, and reflecting our belief in being an inclusive business. We have been mindful that the colours, fonts and particularly the images we choose can play a role in making a positive difference. These details ensure that our identity is as modern, relevant, accessible and inclusive as Cala itself."
The refreshed brand has already been rolled out cross digital channels. A phased roll-out will be deployed across developments and head offices over the next 18 months.
Piers Banfield, group operations director, commented, "It is a very exciting time to be at Cala. We have a clear vision for the future, a strong focus on sustainability and what we believe to be an unrivalled culture. We know our positive impact goes way beyond developing new homes, and this brand truly reflects what it means to be part of that.
"This is an identity befitting the Cala experience today, not only for our customers and communities, but for our business partners, subcontractors and employees too. It is a brand that reflects our new focus, our confidence and ambition, whilst respecting our historic identify. It is designed to appeal to a different era and audience and will help us grow our reputation with new generations."