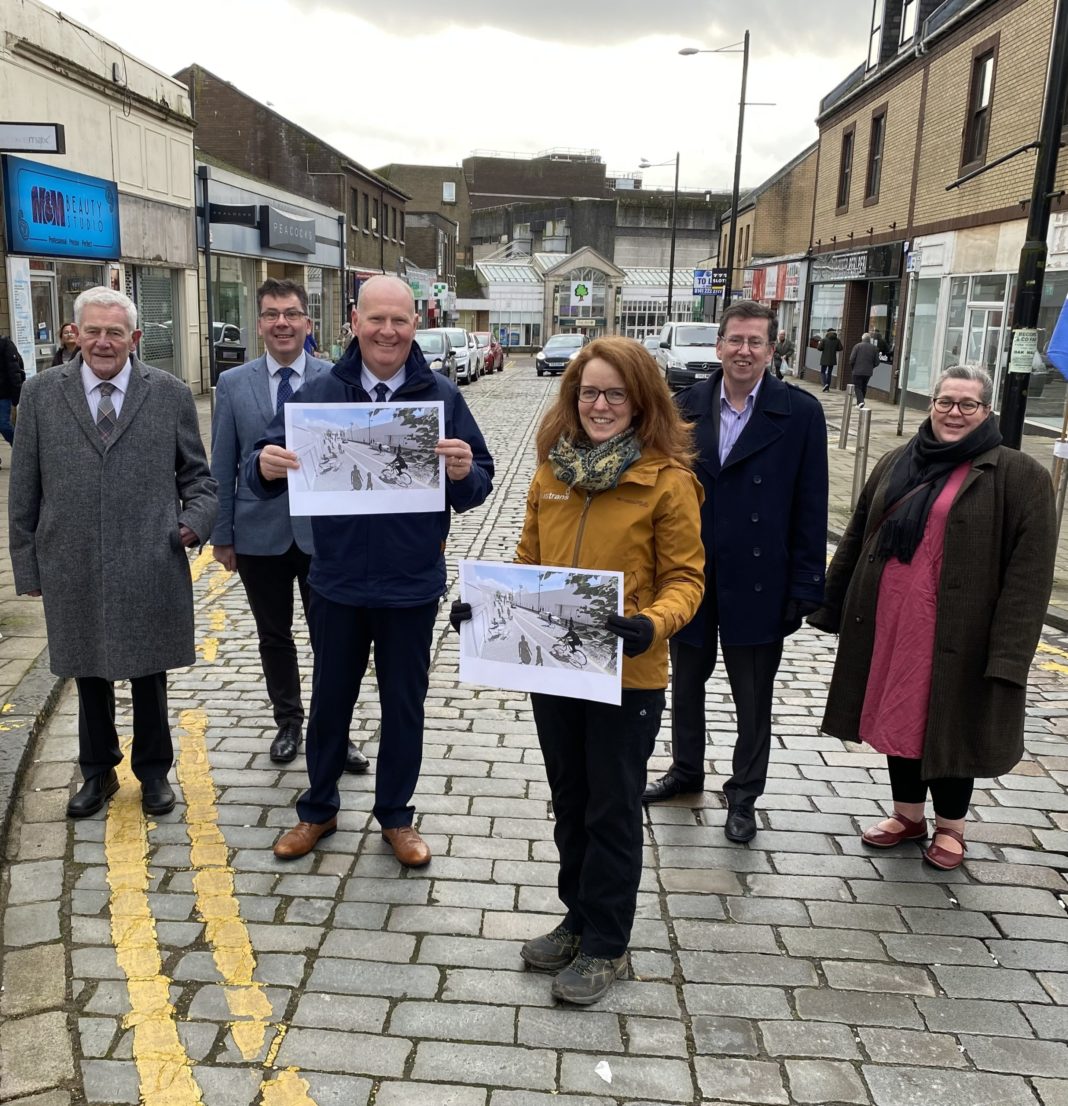 GREENOCK'S traditional high street is to undergo a £4.5 million redevelopment in a bid to make it more attractive and accessible for shoppers and visitors.
It comes following Inverclyde Council securing £2.1 million from Sustrans via the Places for Everyone scheme for the work on West Blackhall Street.
The project will aim to create a 'vibrant' area which is accessible for all with additional space for pedestrians and cyclists, as well as new public realm areas with additional seating and trees to enhance the environment.
As well as improving the look and accessibility of West Blackhall Street, the project is also designed to 'future-proof' the area so that it will be compatible with more sustainable forms of transport and zero-carbon targets with a shift in focus towards pedestrian priority.
Councillor Michael McCormick, Inverclyde Council's convener of environment and regeneration, said, "The redevelopment of West Blackhall Street has been a long time coming but now, with the support of our funding partners and the council's contribution, we're able to press ahead with the work and revitalise this important Greenock Town Centre location for locals, visitors and businesses alike.
"It is a project that has many benefits, including improved transport links, greater opportunities for active travel, better infrastructure to benefit existing traders, businesses and residents and attract inward investment to support the local economy. Once finished, West Blackhall Street will be vibrant and accessible street to encourage visitors from near and far to discover what Greenock and Inverclyde has to offer.
"With work underway on the demolition of the nearby former Babylon nightclub to allow for the regeneration of that site and construction of the new cruise ship visitor centre full steam ahead, the council's commitment to regenerate Greenock town centre is starting to bear fruit."