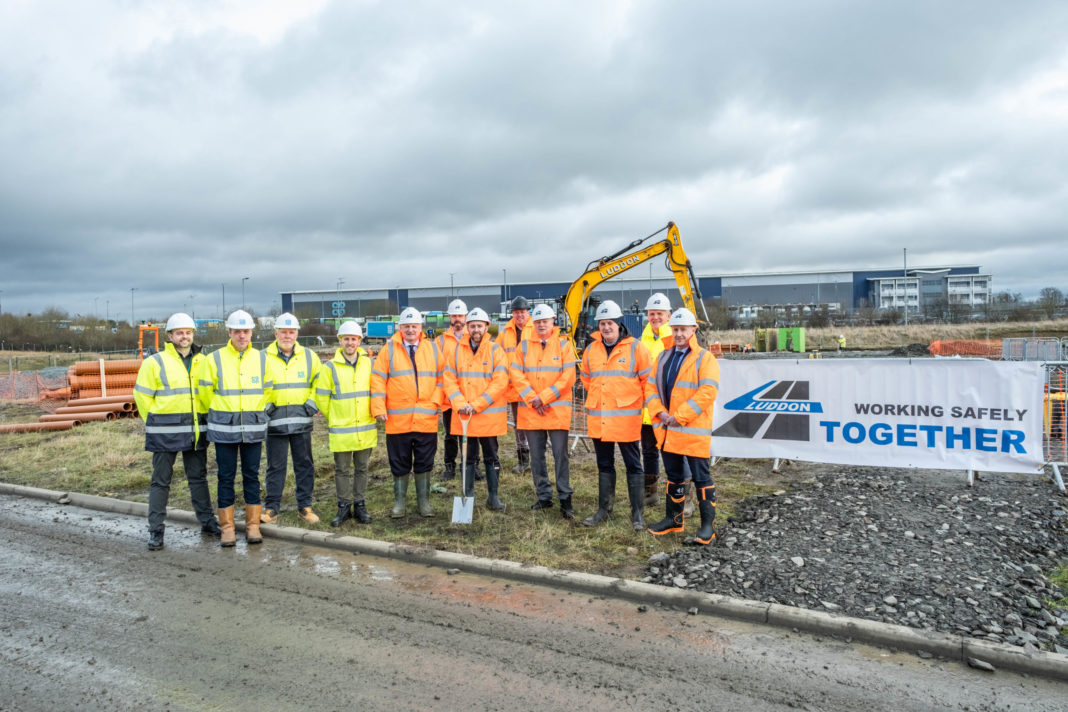 LUDDON Construction has started work on the build of a £12 million Co-op distribution facility in North Lanarkshire.
The seven-acre brownfield site at Link Park is owned by Fusion Assets. The property development and regeneration firm is owned by North Lanarkshire Council but operates independently.
It carried out a package of work, funded by the Scottish Government, to ensure the site was fully serviced and development-ready, before working in partnership with Tulchan Developments to agree an 18-month lease with Co-op.
The supermarket is building a 47,565 square feet distribution facility next to its main Glasgow distribution centre, with construction expected to be complete in October this year.
Tim Ellis of Co-Op Logistics said, "We are delighted that work has started on the bespoke de-kit facility adjacent to our depot off the M8 outside Glasgow at Newhouse. The existing depot already serves around 600 Co-op stores and this new facility strengthens our core logistics operation in North Lanarkshire.
"Despite the challenging times, Tulchan and their team with contractor Luddon Construction are on programme to deliver the unit this autumn which in turn allows us to upgrade part of the existing depot. This investment is key to the development of our overall network as part of our commitment to Scotland."
Murray Collins, MD of Fusion Assets, added, "I am delighted that the initial public sector investment in acquiring and remediating the site at Link Park, Newhouse, has levered in additional investment from an overseas investor and secured Co-op as a tenant. The new Co-op facility will provide additional job opportunities and further embed a large and important employer into the local area."
Councillor Allan Graham, convenor of North Lanarkshire Council's enterprise and growth committee, commented, "Our location, skilled workforce, available land and accommodation, and excellent transport infrastructure have attracted more than £120million of investment from external business over the last three years. We welcome Co-op's decision to expand their operations at Newhouse, which will see benefits for employment, construction and support services across North Lanarkshire."