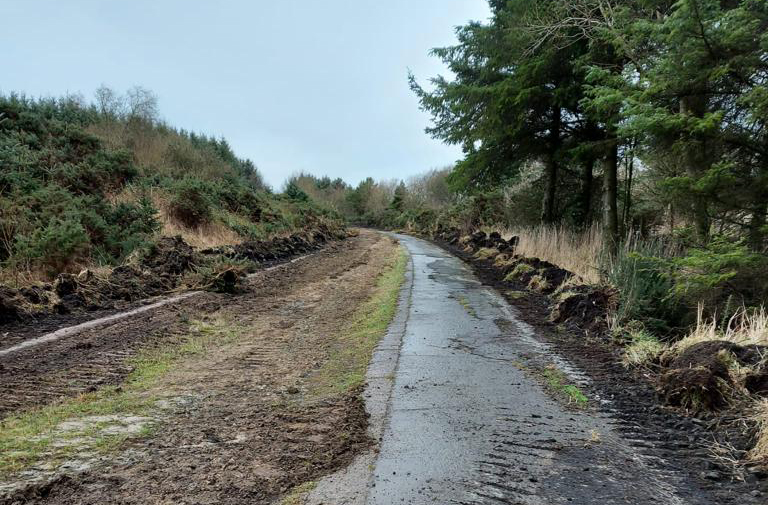 A road that was once used to carry coal between the former opencast mine at St Ninians near Kelty and Longannet power station in Fife, has been uncovered during maintenance and repair works in the ongoing development of a proposed eco-therapy wellness and leisure park.
Since the closure of the mine, vegetation covered the 2.25 miles of the tarmac road leaving little more than a pathway unrecognisable to its former use and size.
National Pride (St Ninians) Ltd will soon bring forward proposals to Fife Council for the development of the site, with progress being made with the architects in the overall proposed design strategy.
Irene Bisset, chair of National Pride, said, "The uncovering of the former coal road has been an amazing discovery particularly, as what was revealed, was in a very good condition having been protected from the weather by the years of accumulated vegetation. The now exposed road will us assist greatly by providing easier access across the site whilst further maintenance and repair works continue.
"During these necessary ongoing restoration works, heavy plant and machinery will be present and contractors will take every precaution to ensure the safety of visitors. Signage has been erected to urge the public to exercise caution and diversions away from the works will be in place."