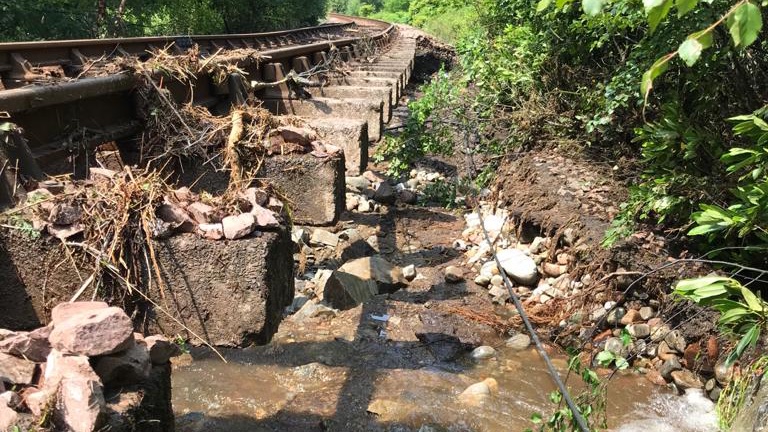 ENGINEERS are set to begin £1.8 million resilience works on the Mallaig rail line at Lochailort in the West Highlands.
The Network Rail project is scheduled to last for four months, with it involving the installation of a new concrete drainage tunnel next to the existing Allt na Criche bridge that carries the Allt na Criche burn under the railway.
A 215-tonne crane will be used during a 78-hour period of continuous working to allow the team to safely lift the tunnel into place. Once fitted, a new embankment 145 metres in length will be built to protect the railway and surrounding land from flooding events.
Jeremy Spence, Network Rail's programme manager for the work, said, "Severe weather incidents present challenges to the railway across Britain. As an industry, we continue to come up with ways to help mitigate this for our passengers, freight users and the communities who live alongside the railway.
"When our programme of work at Lochailort completes in the summer, it will add further resilience to the Mallaig line against the risk of severe weather events.
"While the majority of this work is being carried out during the day, we appreciate that some activities may cause inconvenience to local residents and passengers and every effort is being made to minimise this as much as possible."