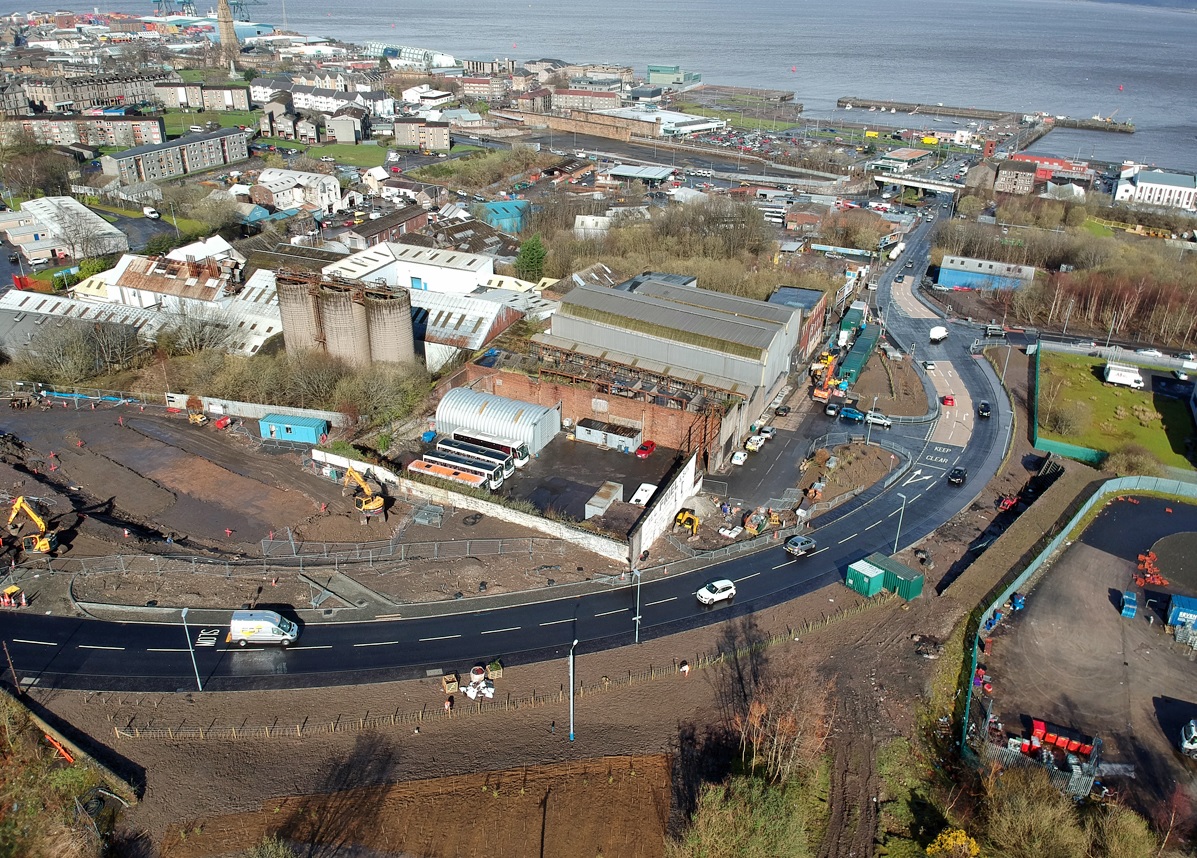 WILL Rudd Davidson (Edinburgh), consulting engineers, have completed 'complex' engineering works at Bakers Brae, Inverclyde, designed to improve safety for road users and pedestrians.
Tasked with providing a civil engineering and drainage design, the team undertook realignment work on an existing B-road over a 300m stretch that was deemed hazardous due to poor visibility and vehicle overhang encroaching both sides of the carriageway and footway.
Will Rudd Davidson explained that work on the site involved 'significant' challenges including tight site constraints with neighbouring properties, a 20m level difference between start and end of the new alignment, and contaminated land.
Collaborating with Ironside Farrer, the engineering team incorporated the drainage solution into their landscape design. The firm said the benefits of this system provides a reduction in surface water volume which eases the burden on the combined sewer network and attenuation of water, which is controlled before entering the water environment.
Craig Johnston, project lead civil engineer at Will Rudd Davidson Edinburgh, explained, "This site presented several challenges, including difficulties in providing necessary SuDS measures required to satisfy the simple index approach in chapter 26 of C753 the SuDS Manual, due to tight site constraints.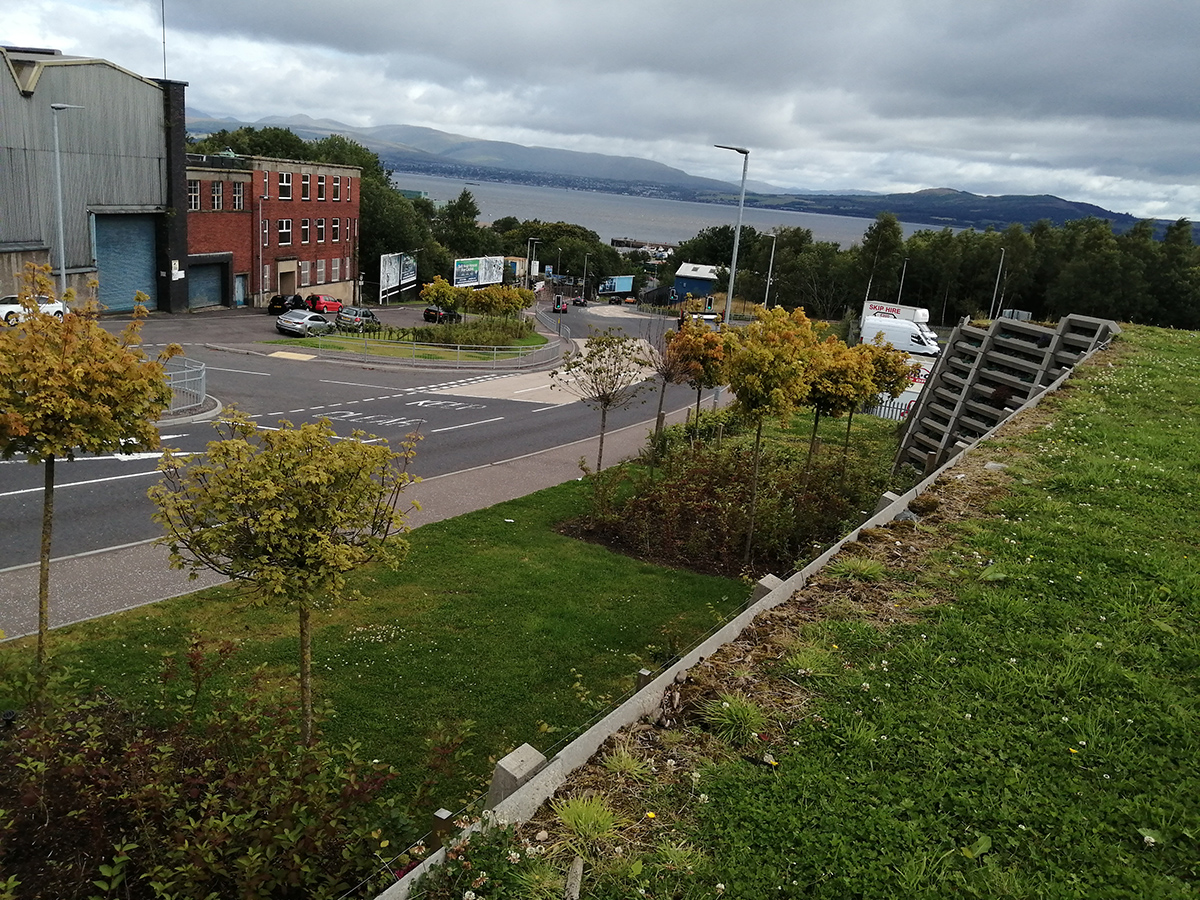 "With a 10% vertical road alignment grade, the road drains through standard road gullies, that are connected to a filter trench for the first level of treatment, before discharging into designated tree pits for secondary treatment to mitigate pollutants.
"The engineering team also took an innovative approach to the installation of the attenuation. Attenuation was designed offline under the new road and this was formed using two large 1.5m diameter pipes at 25m long, which included 2.4m diameter pre-stressed manhole chambers, opposed to designing a reinforced in-situ concrete structure for the 1.5m diameter pipes to connect to.
"The attenuated flow is restricted to a 5 l/s run-off rate and discharges into the local watercourse to the west of the development and this was welcomed by Scottish Water as it effectively removed a large quantity of water that was previously drained into the combined sewer network.
"By using pre-stressed concrete manholes, the time required to install the attenuation was significantly reduced which eased pressure on the contractor as the local council enforced a narrow timeframe for the road closure."
Although the original brief was to deliver a new safe road alignment in place of the old hazardous one, the drainage system design delivered is also said to benefit the wider area in terms of water quality and reduction in flood risk.