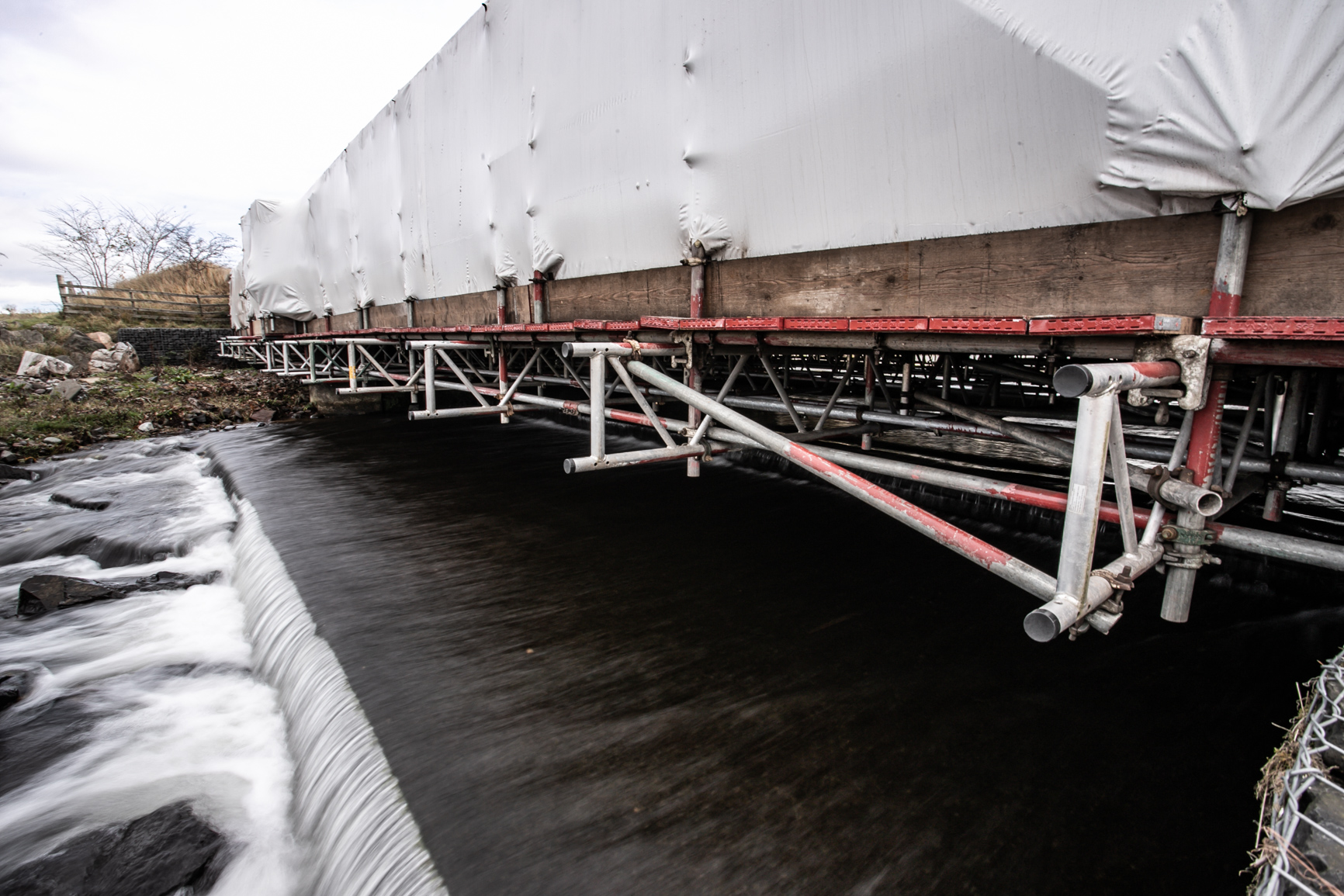 ENGINEERS from Lyndon SGB's in-house design team created a 'complex' scaffold solution for client Story Contracting on the Forteviot Viaduct in Perthshire, to allow for steel repairs, blasting and painting work to be carried out.
A tube and fitting scaffold was specified, utilising alloy beams to form a bridged access platform below the bridge deck – with an access scaffold to both side elevations.
The location and close proximity to water were amongst the challenges. Lyndon SGB explained that the scaffold to Span 1 was restricted in height clearance due to the distance from the underside of the girders to the existing ground level. There was a need for the scaffold platform to be as close to the ground as physically possible to maximise the working room beneath the bridge.
The boarded platform was required to contain the spent grit from the grit blasting works.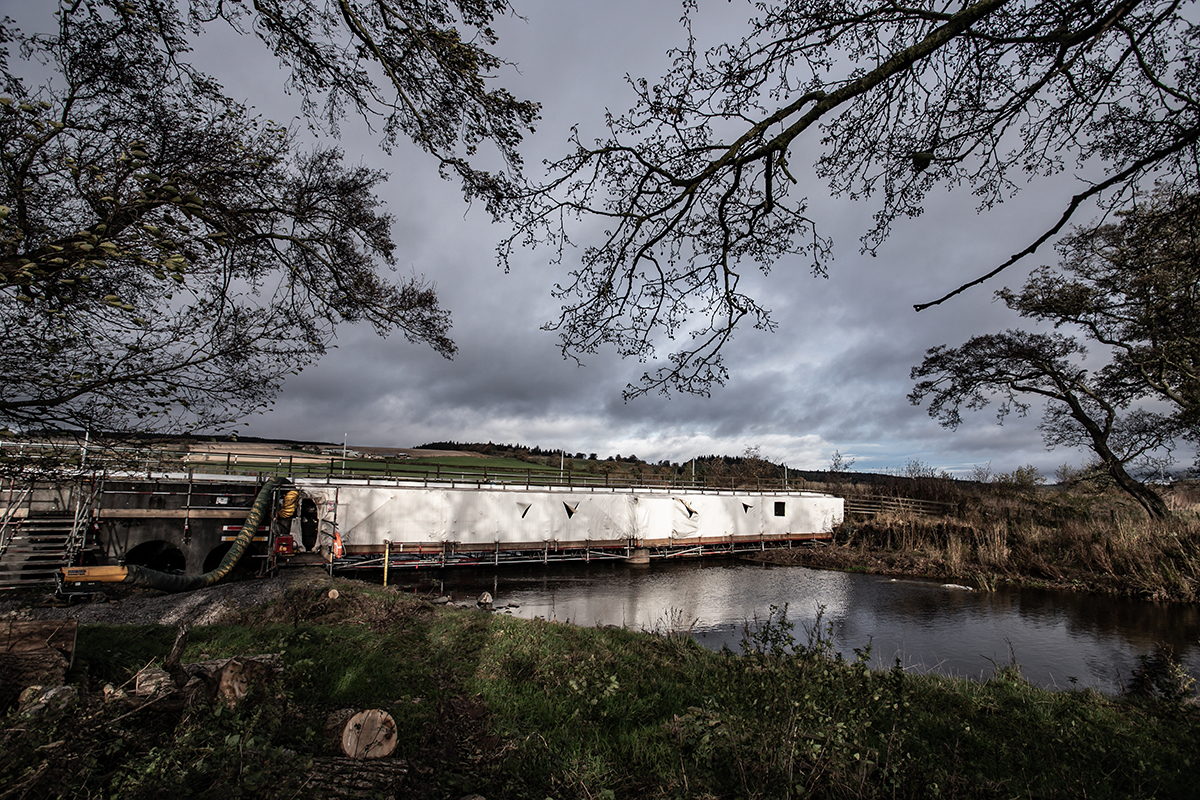 Edge protection scaffold was required on Span 2, however there was a restriction on where the guardrail puncheons could be installed due to the existing drainage holes on the bridge. Puncheons were anchored to the concrete face using band and plate couplers at two levels to support a double guardrail and toe board.
The scaffolds to Spans 3 and 4 were also restricted in height clearance due to the close proximity of the river. Scaffold beams were required to form a suspended cantilevered access scaffold which was fully encapsulated to allow grit blasting works to take place. Lyndon SGB's 450mm deep scaffold beams were supported off the underside of the outside girders and cantilevered out beyond each side of the bridge to support the working platform and encapsulation scaffold frame.