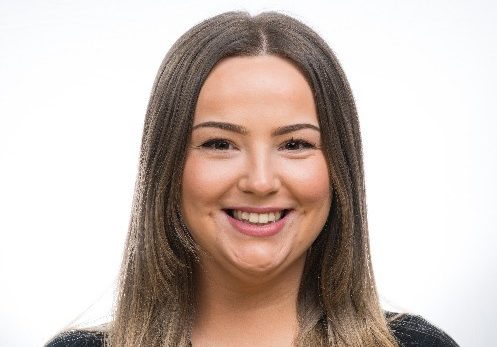 REAL estate advisor CBRE has announced it has made another key appointment to its project management and building consultancy department.
Emily Hughes has joined the firm as a senior project manager and will be based in the Glasgow office. Previously, Emily was a senior surveyor at Workman LLP and prior to that held roles at Faithful & Gould and Doig & Smith.
The firm said she has a 'wealth of experience' managing projects for both private and public sector clients across various sectors, having delivered a number of notable projects including Mackintosh at the Willow, 7 Lochs Heritage Centre in Drumpellier Country Park, and several housing projects for Aberdeen City Council.
She has also been involved in managing housing sites for South Lanarkshire Council and the office refurbishment of North Lanarkshire Council's HQ in Motherwell.
Emily is the vice chair of the RICS Matrics Glasgow & the West Committee and leads the CPD sub-committee. She is also training to become a RICS inspire ambassador which will see her become involved with Universities and Schools on behalf of the RICS.
In her new position with CBRE, Emily will have responsibility for a range of projects across Scotland and the North East of England, with a focus on the retail and life sciences sectors.  
She said, "I am thrilled to be joining the team at CBRE and look forward to expanding my knowledge and experience within a globally renowned business. I am excited to start working on the team's existing projects as well as developing further prospects for the business."
Mark Little, head of CBRE Scotland's project management and building consultancy team, added, "It is fantastic news that we can announce Emily's appointment to the business. She brings unrivalled experience, knowledge and enthusiasm and will be a strong addition to our growing team, enabling us to strengthen our offering to clients. We had a brilliant year last year and 2022 is already looking very busy. We will continue to expand the team as we take advantage of the opportunities available in key growth areas such as low carbon energy and logistics."