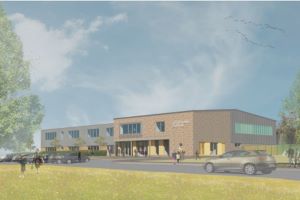 WEST Lothian Council is to invest £62.6 million in property during 2022/23 – with the majority being spent on improving its school estate.
The investment in the school estate includes the completion of the £62 million project to deliver three new schools – two secondary and one primary – in the core development area of Winchburgh.
It will also see the opening of the new £7.5 million Cedarbank School in Livingston and the £5.8 million extension at Pinewood in Blackburn, whilst construction will start on the £14.7 million replacement for Beatlie Campus in Livingston.
Extensions are also planned for primary schools including St Paul's in East Calder, Livingston Village, Pumpherston and Uphall Station to meet 'growing demand', along with a wide range of planned improvements including new roofs, new windows, and electrical and mechanical upgrades.
'Significant' refurbishments are also planned for a number of schools including Deans Primary in Livingston, Eastertoun Primary in Armadale, St Joseph's Primary in Whitburn, and Woodlands Nursery in Livingston.
Other works in line for investment include roof replacement work at Whitburn Community Centre and the Lanthorn Community Centre in Livingston; the Cawburn Complex Care Development in Pumpherston, and a proposed new Single Person Homeless Accommodation and Assessment Centre.
Leader of West Lothian Council, Lawrence Fitzpatrick, said, "It's essential that we have the right facilities and equipment in place to allow our dedicated staff to deliver the essential services that people, and our children, rely on. This ambitious capital budget will see us invest our limited resources wisely to achieve the maximum benefits for local residents.
"The majority of our investment remains in school and education, providing a high-quality school estate as a platform for learning across early years, primary, secondary and additional support needs. With one of the best school estates in the country, which has added to rising attainment by pupils. We hope this approach will benefit West Lothian for generations to come."