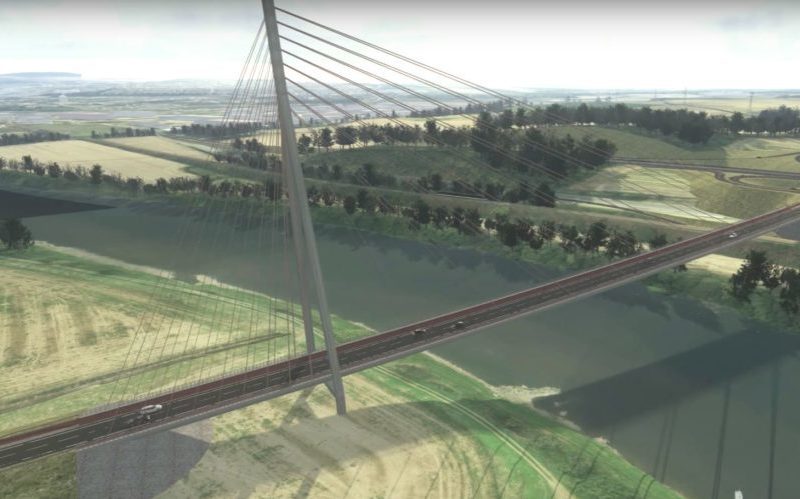 ARCHAEOLOGY students are to get the chance to potentially uncover Bronze Age treasure in advance of works starting on the build of the new Cross Tay Link Road.
Four archaeology sites with evidence dating back to the Bronze Age have been identified, with work on uncovering their secrets to start this month in partnership with site investigators, GUARD Archaeology Ltd.
It forms part of site preparation works in advance of BAM Nuttall beginning works on the £118 million crossing this summer. It will see the creation of a new bridge over the River Tay, just north of the Inveralmond roundabout and a six kilometre stretch of the new road linking the A9 and A94.
Councillor Murray Lyle, leader of Perth & Kinross Council, said, "This is an exciting opportunity for students to work on a live project to advance and support their studies. As part of the Council's commitment to achieve social value from the spending power we have, the Cross Tay Link Road will deliver more than just a new road. These Perth College UHI students are an early example of the kinds of ways in which the people of Perth and Kinross can get involved in this project.
"Over the next few months we will also be announcing dates for meet the contractor events, which will give opportunities for local businesses within this major project."
Dan Lee, lifelong learning and outreach archaeologist at the University of the Highlands and Islands, said, ""Hands-on field experience for students is such an important part of their training and this vocational opportunity could well enhance future employment possibilities."