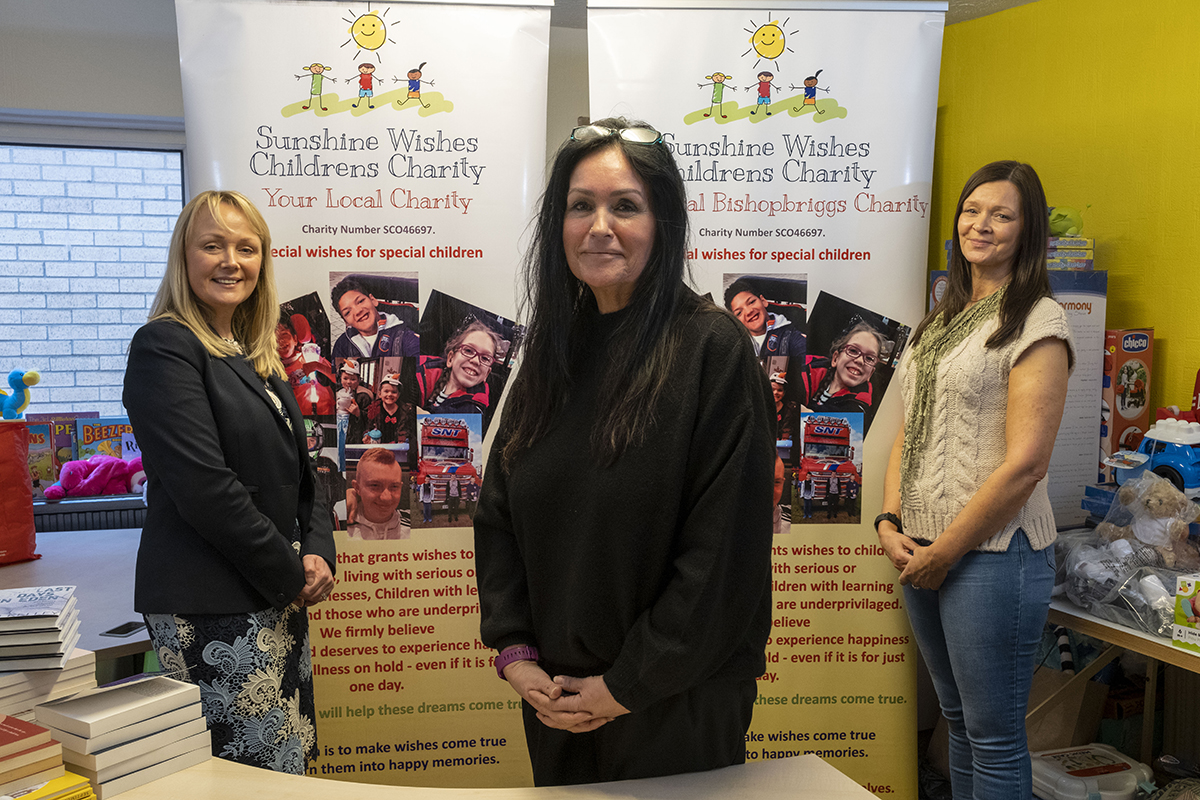 BISHOPBRIGGS-based Sunshine Wishes Children's Charity (SWCC) has received a £1,500 funding boost from Cala Homes (West).
The charity was a recipient of the housebuilder's Community Bursary Initiative, with the cash being used to help provide food packages to feed 30 families for seven weeks during the summer holidays, as well as supporting 400 families over the Christmas period.
SWCC aims to fulfil the dreams of sick and terminally ill children, children with learning disabilities, and kids who are underprivileged.
Linda Ford, founder of SWCC, said, "Thanks to the funding from Cala Homes, we have been able to give invaluable help to children and families throughout Scotland. Working closely with families means we can accommodate their specific, individual needs.
"This vital donation allowed us help children and families eat over the Christmas period as well as during the summer holidays. We can see that the situation for families is only going to get worse due to the rising cost of living and the energy crisis. It is more important than ever that we are able to help even more children across Scotland."
Founded five-and-a-half years ago by Linda Ford, SWCC currently has six volunteers as well as a number of trustees. Wishes granted by the charity over the years include visits to football stadiums, Legoland and Harry Potter Studios, as well as dolphin swimming therapy abroad.
Amanda Keenan, surveying manager at Cala Homes (West), said, "We are so happy to be supporting Sunshine Wishes Children's Charity, as the work it does throughout Scotland is simply amazing. Knowing the Community Bursary funding is helping such a great cause continue to grant wishes for children who need it most is fantastic."
CALA Homes (West) is currently building properties at Jocelin Park in Bishopbriggs. The firm invited entries for the Community Bursary scheme in 2021, providing organisations, charities, and community groups in the area with the opportunity to apply for a share of £5,000 to help fund local projects. Across the UK, CALA's Community Bursary initiative awarded over £100,000 during 2021.
Sunshine Wishes Children's Charity is currently fundraising for a minibus to help families get to their caravan at Craig Tara in Ayrshire. To donate, please visit http://www.sunshinewisheschildrenscharity.com/.