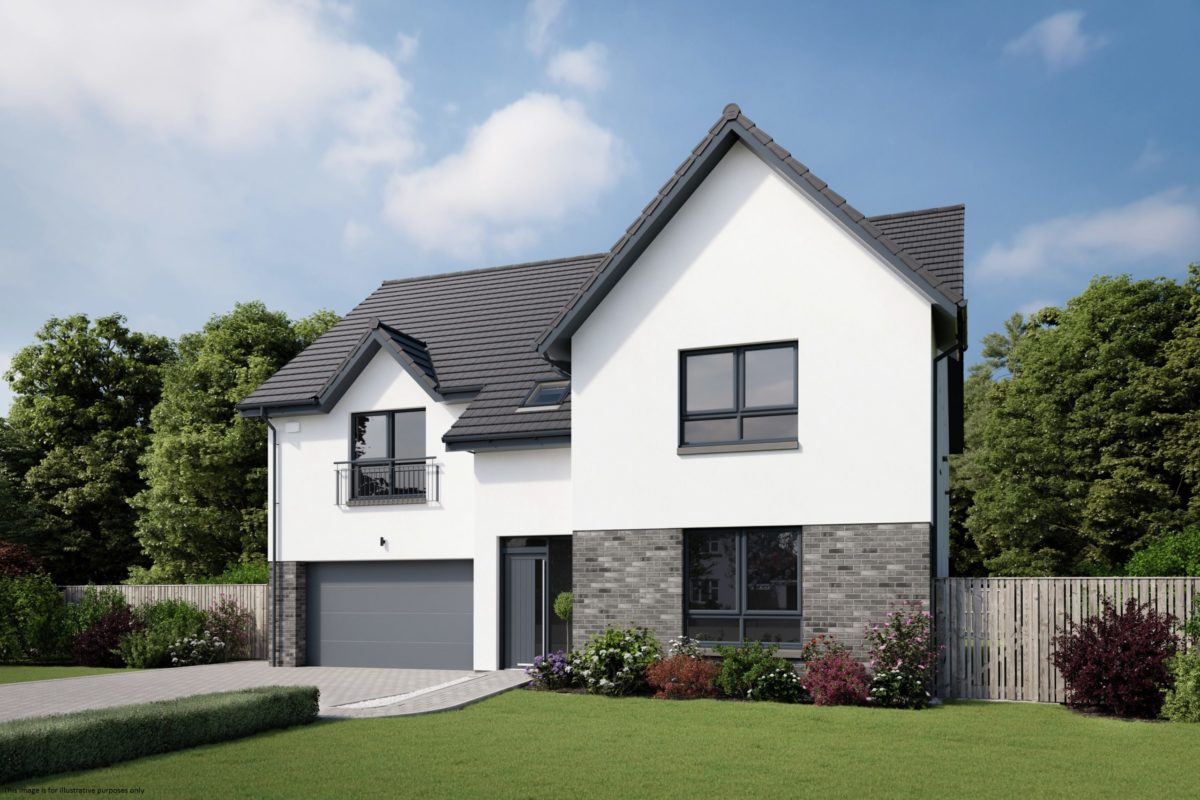 CALA Homes (West) has announced it has completed the site acquisition of land to the east of Woodend House in Houston, Renfrewshire, with work set to begin early this year.
The development will deliver 57 homes, 14 of which will be affordable homes. The majority of the site will comprise of four and five-bedroomed detached homes while 14 two-bedroomed cottage style apartments will be social rented, in accordance with the Renfrewshire Local Development Plan 2021.
CALA revealed its plans include the retention of some existing woodland and, together with 'thoughtful landscaping', will enhance and protect wildlife habitats. The housebuilder will also promote active travel through the development of several footpath links and cycle lanes as well as a pedestrian crossing with an island on the B790.
Carolynne Penman, development manager at CALA Homes (West), said, "Houston is a unique and vibrant community which we strive to complement and enhance with our development so it's great to achieve this site acquisition milestone. Having completed the purchase of the site, there will be a focus on early enabling works and welfare set-up to allow for a construction site start in early 2022.
"As the development progresses, we will continue to engage with the local community, supporting positive community-led initiatives and understanding what matters most."