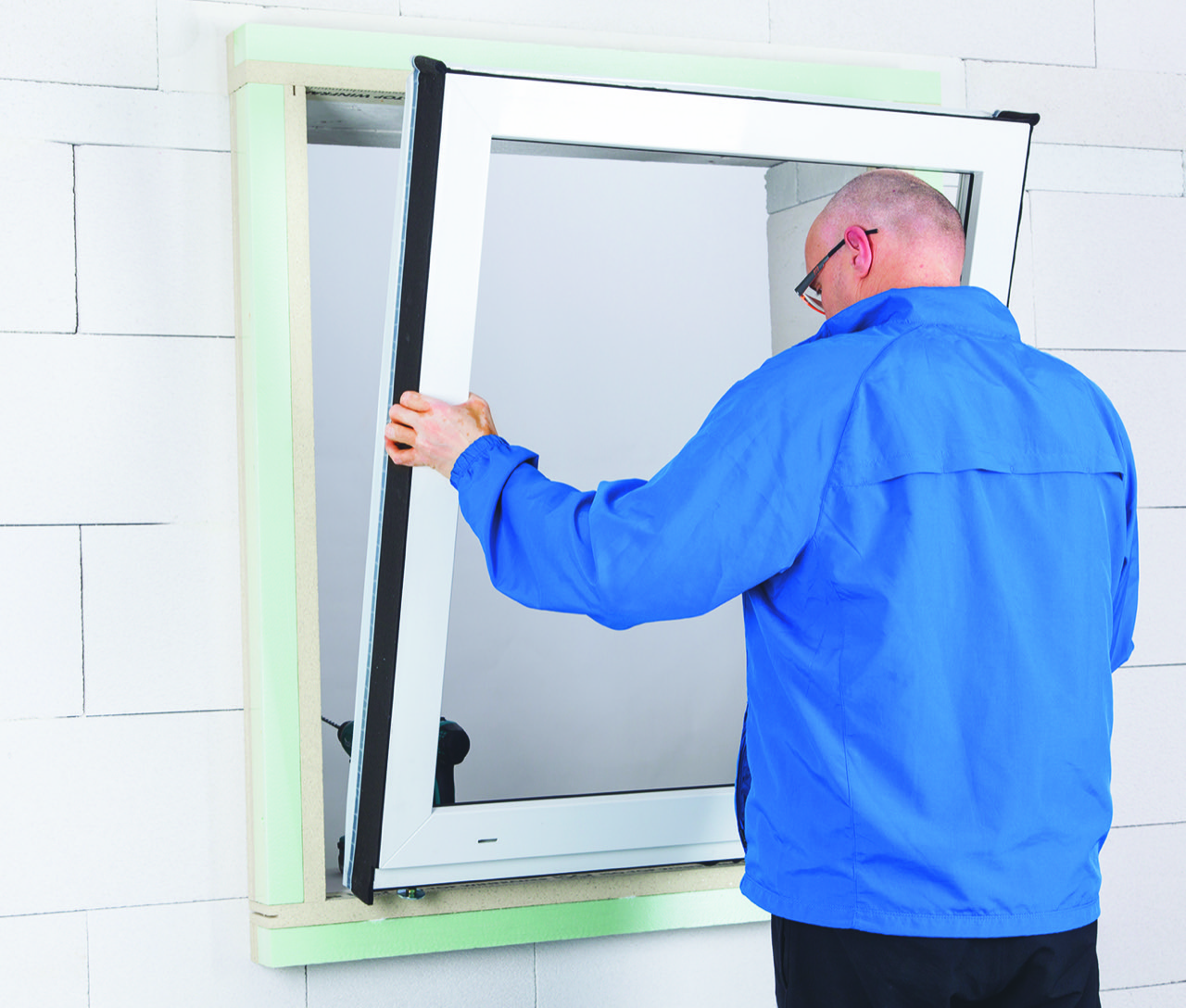 This article contains paid-for content created in collaboration with ISO-Chemie
IMPROVED energy efficiency of the whole window installation can be provided this winter with ISO BLOCO 600 self-adhesive sealant tapes from ISO-Chemie. The pre-compressed tapes, which are both BBA and Passivhaus certified, can be used on joints up to 42mm, providing a high-performance weather tightness and thermal/acoustic insulation seal for fenestration applications as the weather gets cold.
Quickly applied by hand around the frame during fitting, ISO BLOCO ONE 600 are energy rated weather tight thermal and acoustic tapes which reduce heat loss and noise ingress to a U value better or equal to the frame. This assures a comprehensive 'A' rated installation can been completed rather than just an 'A' rated window supplied.
The tapes can be used to seal joints providing excellent thermal and acoustic insulation properties. Product can accommodate a temperature range of -30° to +90° and is impermeable to driving rain with a minimum of 600 Pa, making it one of the best performing tapes in its class. Once installed, a building will also be better protected from elemental factors like wind, dust and moisture ingress by accommodating the changes in structural movement caused by environmental, cyclical and settlement factors.
Quick and easy-to-apply, with excellent thermal and acoustic insulation properties, ISO BLOCO 600 can be used to provide effective gap seals to accommodate expansion and movement while remaining permeable to trapped water and water vapour in extreme weather conditions – in the same way as a flexible breathable style building façade material.