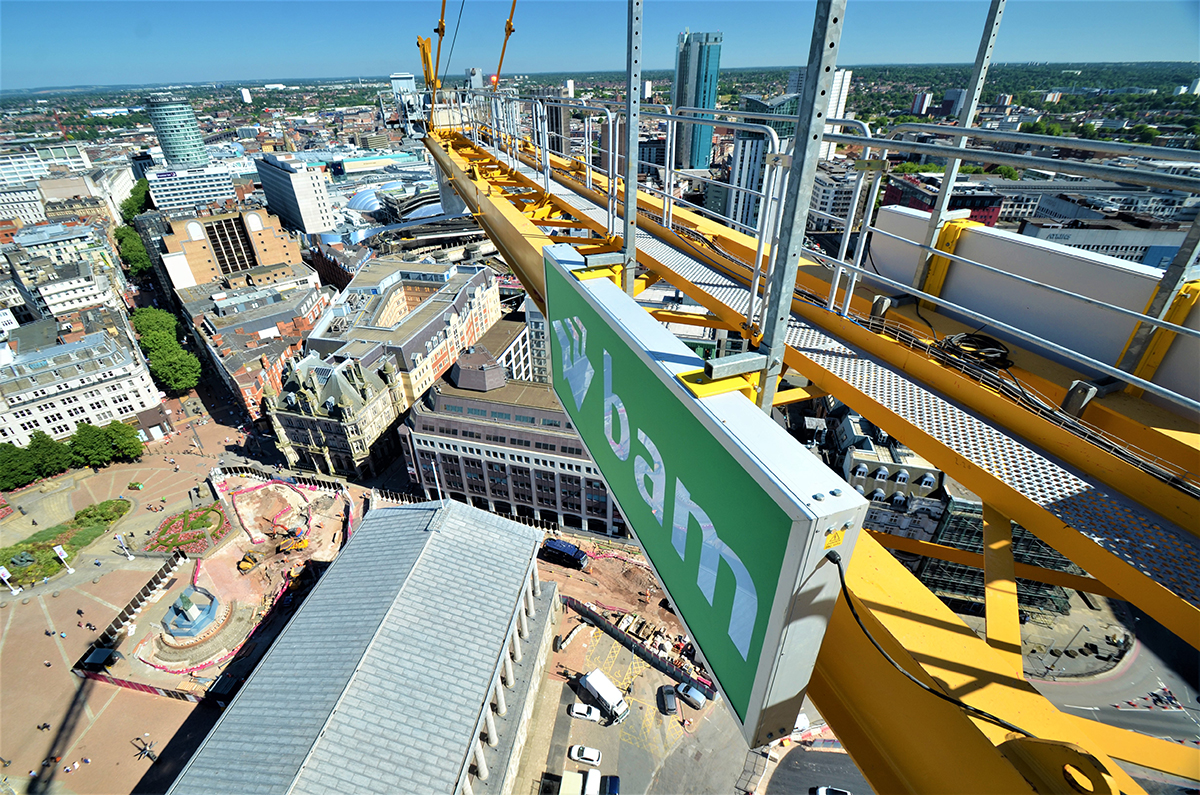 THE sole delivery of a construction project with no additional benefits is often no longer sufficient, BAM has told Project Scotland.
The firm has become a founding member of the new Social Partnership Portal, which brings social suppliers and contractors together.
The Social Partnership Portal was launched by public sector procurement specialist SCAPE and is operated by online supply chain platform Local Supply Chain (LSC). 25 major construction companies have given backing to the initiative.
Danielle Aberg, head of social impact at BAM Construct UK, said social value has turned into something that is 'business critical' for construction companies. "We know that businesses can build, but the differentiator is very much about what added value that we can create through those buildings," she explained.
The new social value portal is a tool for capturing activity, with it being based on themes, outcomes and measures (TOMs). The national framework was designed to aid organisations in four principle business activities: measurement and valuation; procurement and bid management; bid submissions; and contract management.
"These are activities that have been worked on with national government," Danielle said. "What the portal does is it gives those benefits a proxy, so it allows the governments to understand the levels of our impact in terms of the financial proxy that it's given and that's largely how it's used."
A key premise of the online initiative is its ability to bring contractors and social enterprises together. One example is BAM's work with Glasgow-based Royal Strathclyde Blindcraft Industries (RSBi), who created teaching walls at Blairdardie an Carntyne Primary Schools.
Claire Anderson, social impact manager at BAM UK, said, "It's a really great step to work with a social business on an actual work package in the industry – that doesn't happen a lot. We can engage with some businesses on some services, but to really get down and award a social business a work package is fantastic."
BAM also worked with Dovetail Enterprises as part of the build of the V&A Dundee. Dovetail offers employment and training to disabled people to enable them to move into full-time employment. BAM awarded Dovetail Enterprise the reception desk work package at the facility, which won the 2020 European Museum of the Year Award.
"In construction, the percentage of individuals with disabilities or noted disabilities within the workforce as a whole is quite low," Danielle said. "So, it's providing those opportunities where we can really help mobilise people, and I think that's the key."
Youngsters entering the construction sector are also in line to continue benefitting, with those attending the level 4 foundation apprenticeship course at Glasgow Kelvin College recently building an outdoor classroom as part of BAM's £60 million project to build the North East Hub Health and Care Centre in the city. BAM liaised with the client, Parkhill Assisted Special Needs School, to understand the project brief before working with architects, engineers, and quantity surveyors to design, engineer and cost the project.
Further to this is BAM's commitment to work with SMEs, with Claire revealing that 87% of BAM's supply chain are small and medium enterprises and 76% of all orders placed in Scotland have been placed with SMEs.
It is also a priority to engage with local companies. Claire noted, "It's great to work with a local company. They bring a whole host of local benefits (such as) having the company close by, cutting down on transport costs, but in terms of social impact, it's really been able to reinvest that money back, spend with local businesses; the more that we can promote and do that is fantastic."
Moving forward, Danielle says the portal is still in its 'infancy' in terms of potential. "I can say quite confidently from my perspective that a lot of our supply chain deliver some really excellent work but they don't necessarily know that they're doing it; they don't know its social value," she continued.
"Our focus in the coming year is looking at supporting not just our existing supply chain but also the new local supply chains coming through, to understand its importance and start mobilising them to start doing what we do, in terms of identifying, delivering and reporting on it."