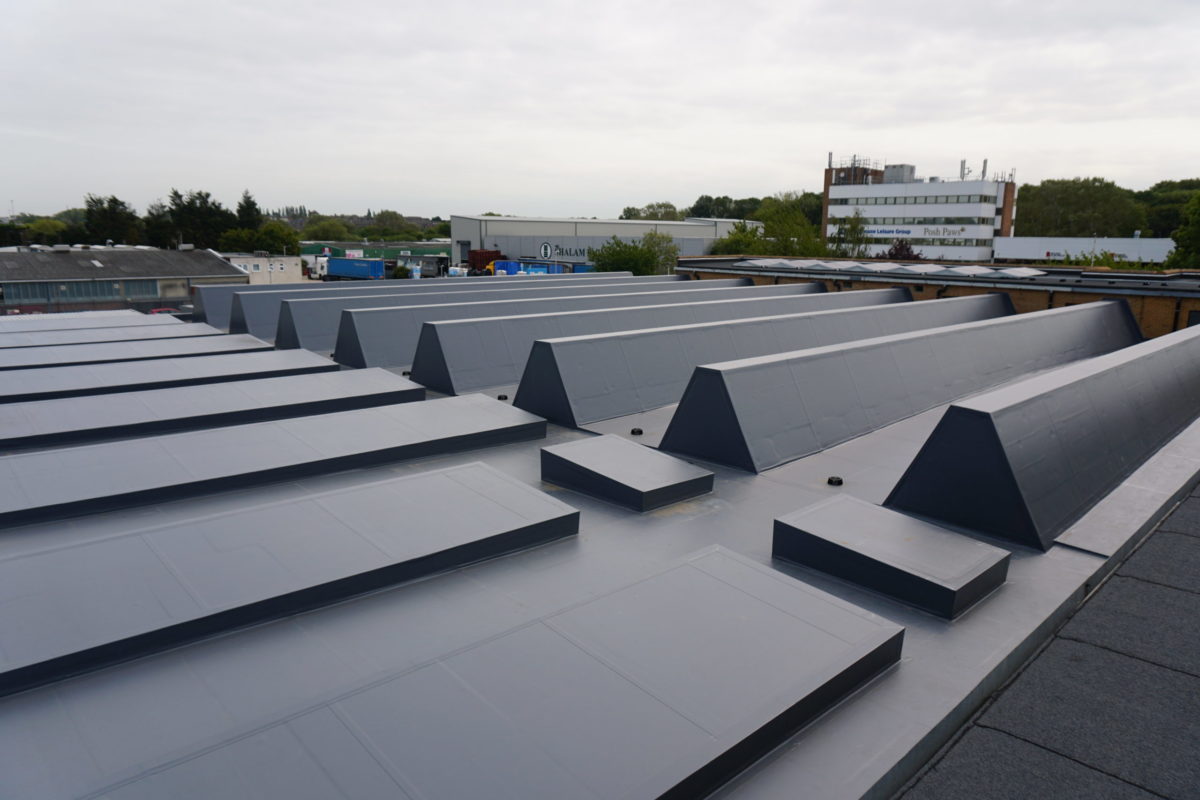 This article contains paid-for content created in collaboration with Sika
LEADING roofing manufacturer Sika has completed Extended Application Assessments, testing to CEN/TS 1187:2012 Test method 4 for the entire Sika Sarnafil range of PVC single ply membranes. The most common Sika Sarnafil roof systems are now all classified under BSEN 13501-5 as BROOF(t4).
Working with global fire safety testing, inspection and certification company Warringtonfire, Sika has undertaken significant investment to attain the BROOF(t4) classification across all PVC membrane systems. This covers a range of permutations, including membrane type, thickness of PIR insulation, up to a 70-degree pitch and on any structural substrate.
Sika has invested a substantial amount of time and resource, utilising the EXAP standard CEN/TS16459, which is available as a means of covering ranges of system permutations.