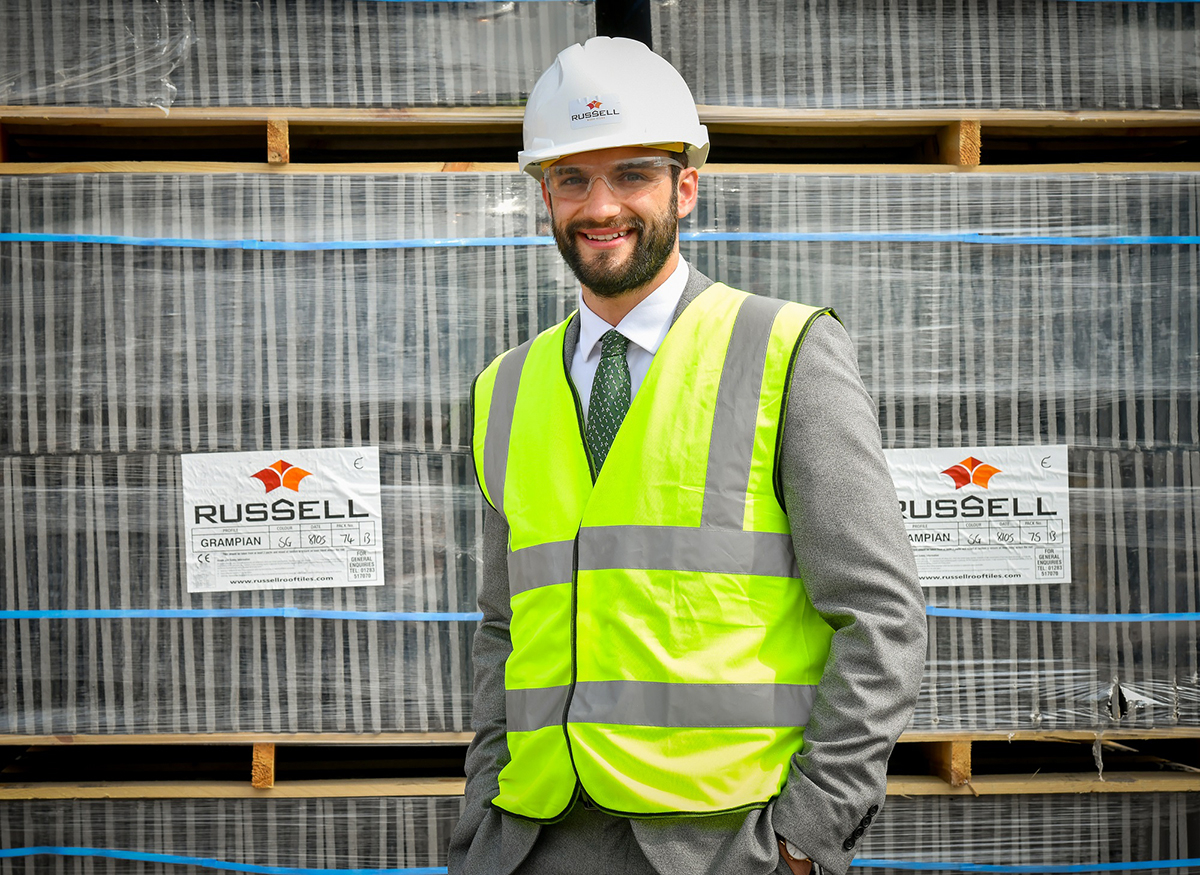 PITCHED roof tile manufacturer Russell Roof Tiles has unveiled its plans to become a net zero business by 2040.
The Lochmaben-based firm revealed its major focus will be direct emissions (Scope 1 & 2) and will be on a reduction of fossil fuel use, energy efficiency, maximising renewables and procuring green energy.
The company said it will be a process of 'continual improvement and refinement' with its three manufacturing sites sharing knowledge and initiatives in its own internal 'race to zero'.
Russell Roof Tiles is working with Planet Mark, which will be verifying and measuring carbon and social data to reduce emissions. Its certification recognises improvement, encourages action, and helps build a community of like-minded individuals.
The business added that it is also putting plans in place to support a 'significant reduction' of emissions in its supply chain and downstream activities (Scope 3) and will issue further targets in this area once baseline data is established with Planet Mark.
Daniel Hancox, business support manager at Russell Roof Tiles, is heading the net zero task force. He said, "We are dedicated to reducing the impact we make on our environment.  Our new net zero strategy has been developed in support of our existing environmental & responsible sourcing policies, to set a clear roadmap and define specific objectives that will minimise our contribution to climate change and our impact on the planet. It supplements our existing environmental objectives and enhances our ability to meet the expectations of all stakeholders."
In the last five years the company has invested in changing policies and adopting new technologies as part of its sustainability aspirations. Russell Roof Tiles revealed it has worked hard to source materials locally and was the first British roof tile manufacturer to achieve an 'Excellent' rating for responsible supplier sourcing.
The firm has signed up to the SME Climate Hub and recently achieved gold status with the Supply Chain Sustainability School.
Andrew Hayward, MD at Russell Roof Tiles, added, "This is our most significant announcement on our commitment to sustainability, a journey which we started many years ago.  We are pleased now to be able to give specifics on our net zero pledge and work with customers and suppliers to reduce our impact on the environment."