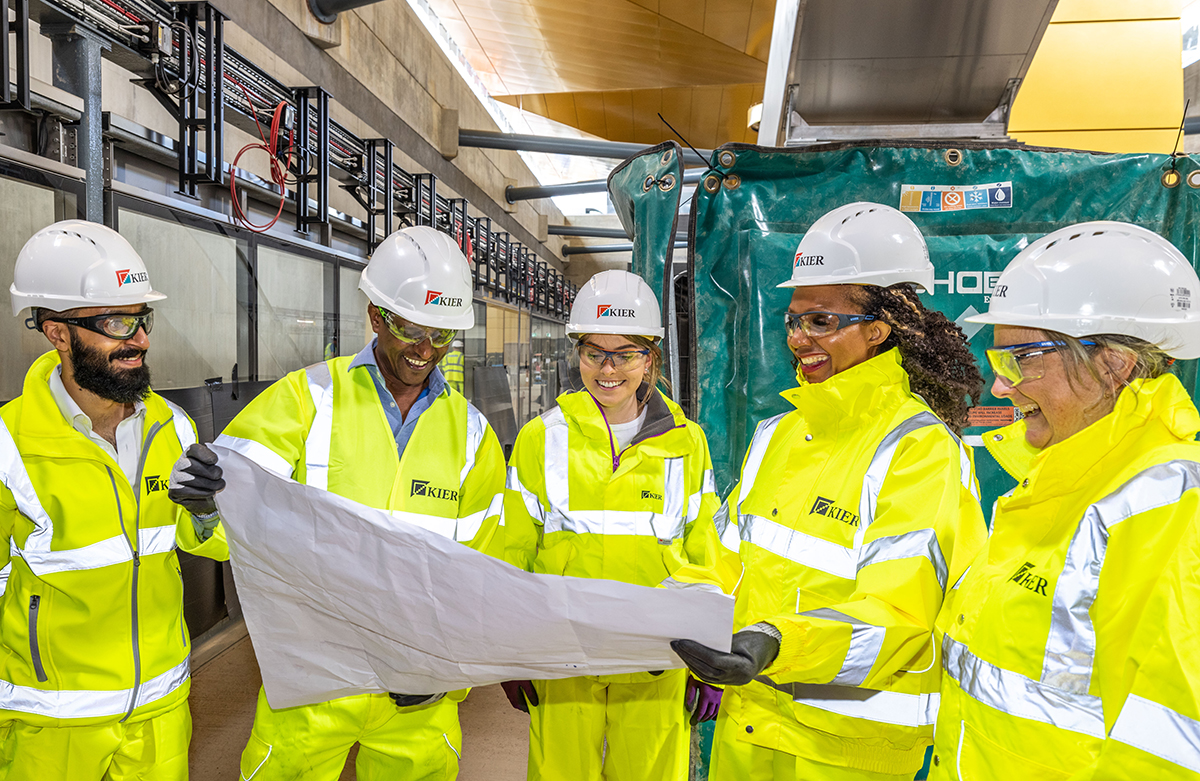 KIER has announced the launch of a major recruitment drive with over 1,200 jobs available across the business.
The group has jobs available across the UK, including Scotland, and previous experience within the construction sector is 'not essential' for a number of the positions available.
Kier revealed it is seeking diverse new talent with skills and experience from a range of locations, sectors and backgrounds and is offering various entry points, including graduate, apprenticeship and Kickstart opportunities. There are also programmes like Making Ground, which helps ex-offenders find sustainable employment.
Helen Redfern, group HR director at Kier, said, "Here at Kier, we have a strong pipeline of work, delivering some of the largest infrastructure projects in the UK and we are also playing a critical role in transforming the construction industry. It's an exciting time to join and through this large-scale recruitment drive we hope to attract a new and diverse range of talent.
"I am committed to breaking down barriers within the construction industry to ensure we are offering opportunities to people from all locations, backgrounds and sectors to bring in new skills, an inclusive approach and diversity of thought as we spearhead change to deliver our projects faster, safer and greener than ever before. I am extremely proud of the progressive approach we adopt at Kier. From career development plans to the policies we have in place and the wellbeing support we provide, we are doing all that we can to help our people thrive."
Naaki Mensah, civil engineer at Kier Group, added, "My friends and I left university and we all went into construction. During the lockdown, a lot of them have gained employment as opposed to losing jobs, it's been interesting and almost the opposite from a lot of industries as construction stayed open and there are always work opportunities on site."