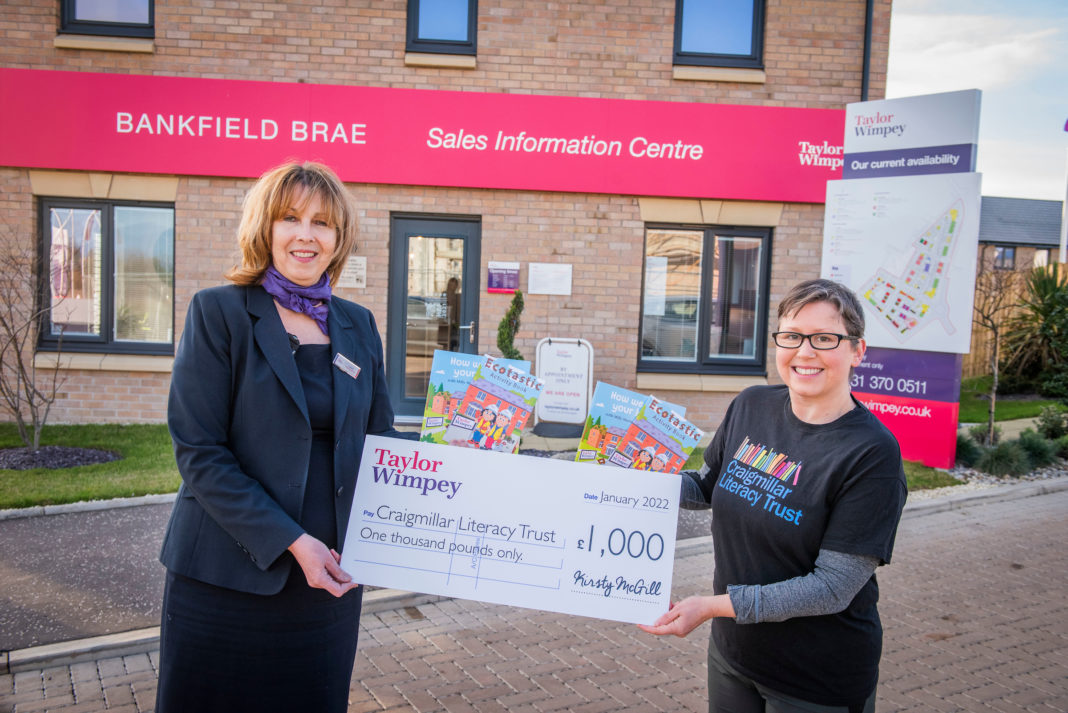 TAYLOR Wimpey East Scotland's team at Bankfield Brae in Edinburgh has responded to an appeal from Craigmillar Literacy Trust to provide funding to improve literacy skills in the area.
The firm has made a £1,000 pledge which will go towards supporting the Trust's stories for sharing programme as well as the donation of 100 copies of its kids' book, How we Build your Home.
Commenting on the support that it has received from Taylor Wimpey East Scotland, Katie Swann, literacy programmes co-ordinator for Craigmillar Literacy Trust, said, "We are a charity aiming to empower people through literacy skills and we have worked with over 2,000 children, young people and families through our literacy programmes in Craigmillar.
"We are extremely grateful for the support that we have received from Taylor Wimpey, and we can't thank them enough for their generous donation of £1,000 and 200 books. We are also delighted to confirm that Taylor Wimpey East Scotland's financial donation will be match-funded by Baillie Gifford, an Edinburgh-based investment company who are long-term supporters of our project."
Kirsty McGill, sales and marketing director for Taylor Wimpey East Scotland, added, "We are delighted to be able to support Craigmillar Literacy Trust with both funding and books to boost their literacy programmes delivered across the Craigmillar area. Being able to work with local businesses and organisations that surround our developments means a great deal to us and it's great to know that we are helping to make a difference within the local communities where we build."