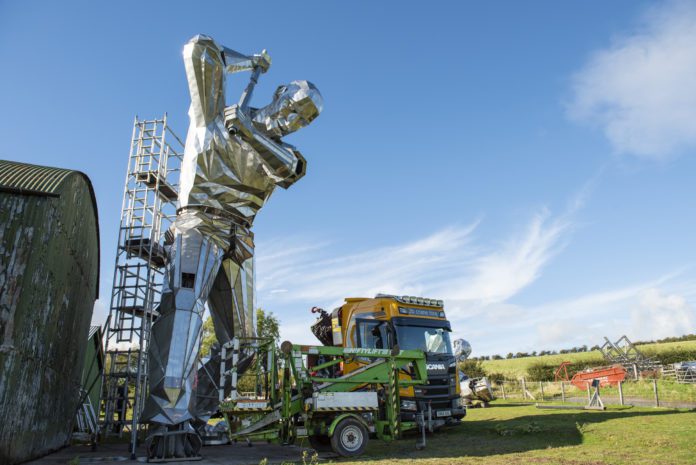 WORK is set to get underway on the installation of a giant 33-foot sculpture in Port Glasgow.
The Shipbuilder of Port Glasgow is made up of two 14-tonne stainless steel figures designed and built by artist John McKenna.
Foundations have been laid in the town's Coronation Park ahead of the installation works, with the assembly of the figures anticipated to take around two weeks.
Once installed, work will then be undertaken to set up lighting, signage and the improvement of surrounding footpaths.
Councillor Michael McCormick, Inverclyde Council's convener of environment and regeneration, said, "I know there has been a lot said about this project but I'm really looking forward to seeing the figures coming home to Port Glasgow and for the assembly of what will be an iconic landmark for the town and the whole of Inverclyde.
"We're at last at the crucial final stage of this project and realising artist John McKenna's vision to honour our rich shipbuilding past and the hard-working people who worked in our yards making Inverclyde and the River Clyde renowned the world over.
"We're actively promoting the area and encouraging people to visit Inverclyde and discover what it has to offer and I'm sure these sculptures will be Inverclyde's very own Kelpies attracting people from near and far."